HP's Bradley: Company Likely To Spin Off PC Business, May Resurrect TouchPad
3:28 PM EST Tue. Aug. 30, 2011
Todd Bradley, executive vice president of Hewlett-Packard's Personal Systems Group (PSG), said HP by year-end will decide whether to spin off or sell PSG, with the outcome likely being a spin-off creating the world's largest PC manufacturer.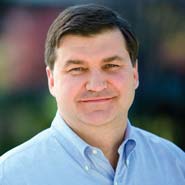 HP's Todd Bradley
Bradley, in an interview with Reuters, also said that HP could bring back the HP TouchPad tablet PC, which for a brief time was a best-selling product after the company slashed prices to as low as $99 in what was widely perceived as a signal that it wanted out of the tablet PC market.
HP on August 18 said that it is looking at ways to spin off its PSG division.
That division, which currently has a yearly revenue of $42 billion, is currently the world's largest PC manufacturer, with a 17.5-percent share of the worldwide market and a 26.9-percent of the U.S. market for PCs in terms of numbers shipped. However, for HP, PSG is one of the lowest-profit parts of its business, earning the company a mere 5.7-percent margin.
Bradley, who is expected to be the chief executive in a PSG spin-off, said in the Reuters interview that he expects HP will spin off the organization rather than sell it to a rival computer maker like IBM did when it sold its PC division to Lenovo in 2004.
"I would just say that the numbers don't support that that strategy works," Bradley told Reuters.
Bradley also told Reuters that HP could resurrect its TouchPad tablet PC.
The TouchPad, which was HP's answer to the popular Apple iPad, was launched with great fanfare in July only to be pushed out the door a few weeks later when HP slashed prices to $99 for the 16-GB model and $149 for the 32-GB model in an inventory clearance sale that seemed to signal a decision by HP to discontinue the line.
"Tablet computing is a segment of the market that's relevant, absolutely," Bradley told Reuters.
HP's webOS operating system, which was at the heart of the TouchPad and a couple of mobile phone models HP started producing, could eventually be used by other OEM partners for developing mobile devices, Bradley said.
John Convery, executive vice president of vendor relations and marketing at Denali Advanced Integration, a Redmond, Wash.-based solution provider and long-time HP partner, said that Bradley has been working hard to get the message out that PSG will remain a strong organization and an important partner to HP's channel.
Customers have been expressing concern about HP's plans to spin off its PSG, Convery said. However, Bradley is coming to Seattle next week to visit with 30 of Denali's top customers to address those concerns. "Todd's ready to take on the tough questions," he said.
Bradley has also indicated to channel partners that HP PSG will carry the same labels and work on the same roadmap after a spin-off, Convery said. "Todd said anything could happen," he said. "PSG could stay with the mother ship, or become a subsidiary, or become a separate company. But regardless of what happens, it won't be a big impact on partners."
HP did not respond to requests for further information on Bradley's comments to Reuters by press time.