Q&A: Oracle Channel Chief Althoff On Recruiting Partners From HP, EMC, And More
8:30 AM EST Mon. Nov. 28, 2011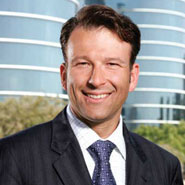 Judson Althoff
Oracle Senior Vice President Judson Althoff, who oversees the company's worldwide alliances, channels and embedded sales efforts including a 22,000 partner network, spoke with CRN editors about Oracle's effort to grow its partner base by 25 percent, the impact his boss, Oracle President Mark Hurd, has had on the company's channel strategy and other issues. Below are excerpts from the interview.
Talk about solution provider recruitment. What is your recruitment profile model for the (Oracle) Database Appliance?
So what we are doing is looking at it from the customer's point of view. If you think about what the (Oracle) Database Appliance or even to a certain extent what the lower end of the Exadata or Exalogic (integrated hardware software systems) compete with, they compete with the federated stack, a federated stack that in some cases actually includes our own database and our middleware. That includes HP blade products, VMware, Red Hat, products from EMC, products from NetApp.
Not every one of those vendor's VARs are well suited to sell this stack, but the upper echelon of their VAR community that is selling their higher end products who are actually selling effectively into our software base, those are the guys we are going after. They actually know how to speak to this notion of federated stack. They also know how to speak to a customer about why a more elegant solution that is engineered from top to bottom is a more effective fit for the customer.
We are going after the top 20 percent with the 80/20 rule. So the top HP blade VARs, the top VMware guys, the top NetApp and EMC guys. Some of them have sold Oracle software in the past as well. You look at this cross section of the community and you go and isolate the people that are capable of speaking about solutions.
What are you doing to get those VARs on board?
Some of them are here (at Oracle OpenWorld) being privately taken through what we are doing. It is interesting. To HP's credit they have a loyal VAR base. A lot of them want to take a look behind the covers, but don't want to be tremendously public about it right now.
We have sort of bifurcated our efforts in this regard. We have our partner call center that is smiling and dialing around the world and we have them banging on every partner list there is, cultivating the ones we think that are worth a house call.And we have a strategic VAR recruitment team that is global in nature. We have a centralized group of folks that does intelligence work to talk about which of these guys we really want to target.
We have folks building the right content and messaging and then that is instrumented down to the people who can go make house calls. We have got a list of folks really the top 100 by region that really move the needle for our competitors right now.
We have got value propositions, switching propositions in front of them right not to get them migrated over.
You talked about the competitors. How big a focus is there on getting HP partners on board?
It's huge.
So are they target number one?
It's a huge focus for us. We are outbounding aggressively. We are making house calls on the top guys. Look we've got better products. There is no question about it. The next thing we have is target market opportunity: we have 300,000 software customers. Folks that pay us money and are happy to do so that aren't running on our hardware and on these engineered systems. And we want to turn our channel loose on those guys.
We have great products. We have a target market that is ripe. And we have got an economic proposition that is going to pay them more money. That is a trifecta winning combination.
Do you think you can get 100 of the HP partners on the Oracle team?
Oh yeah -- at least 100 of the high value guys that are in the core of HP's blade business today. At least 100 of those guys. And then there is the 80-20 rule, you get the first 100 and the rest are going to call us. We won't have to call them.
What is the proftibility of the HP guys selling a blade server stack versus the Oracle stack?
The leave behind for the federated stack versus the leave behind for these engineered systems is like 80 pages down to eight pages. That is not hard to sell to a customer. It is not. Let me get this straight: I have ten times less complexity. That sounds great to me.
NEXT: Judson Althoff On The Impact Oracle President Mark Hurd Has Had On The Company

What has Oracle President Mark Hurd brought to the company?
The two things I would say is: support and awareness.We had grown so fast over the last five years as a company. Look when we were a database company and it really wasn't that long ago. We dabbled in areas for a long time but if you looked at our 10K and you looked at how our revenue was split we were a database company.
Most of the reigning sales executives and leaders from the company come from that period of time. We make all those acquisitions and suddenly partnering, channel all facets of how we partner become more and more strategic and important to us. Without somebody who has a cultural background understanding the importance of the channel and leadership like Mark, it makes my job extremely hard to ramp sales leaders around the world and get them motivated about working with partners.
Whereas Mark asks about it from as granular a level as a weekly forecast call: okay, what are you planning on (in sales) from the channel this week? So there is an awareness and support of everything I am trying to do. I have never had a boss who wanted to go make house calls on VARs with me. Mark says, let's go see these guys. And we have done it.
In the last five quarters since Mark has been here we have made more presidential level house calls to channel partners than probably in my 12 year history at Oracle. The (channel) support and awareness he brings to the executive team is phenomenal.
Releasing a product like the Oracle Database Appliance that is largely due to the kind of leadership he brings to the table saying 'This engineered system thing we have got going is great. It is great for the high end of the market. But if we gave something like this to the channel it could really, really sell. Getting the cultural bias of Oracle moved in that direction that is the kind of support he brings.
Was Mark key in driving the cost of the hardware software integrated system to the SMB with the Oracle Database Appliance?
Larry has been the driving force behind our R&D for many years. And the way he thinks and most of our development organization thinks is how can we provide extreme performance and break barriers down for our biggest customers. Then you bring a guy like Mark in and they are like the perfect pair because Mark sees all these things immediately from the business angle as well.
So you really get the best of both worlds. You get Larry Ellison's innovation and engineering emphasis. And then you get Mark's desire to execute and sell. These things are really hitting stride well. And then you have Mark saying Look at this business value equation of inverted performance so if you want cost taken out with the same performance, we can do that too. That is what has led to products like the Database Appliance. There is no coincidence why it's me doing the product launch for Database Appliance and not the product guy.
Talk about the Oracle ecosystem and where you are seeing growth?
The area where it gets a little tricky on number is some of these folks are all of the above. They are an ISV (Independent Software Vendor) massive integrator and in some parts of the world they are also a reseller for us. So some kind of check off all buckets. Similarly the divide between the VARs (Value Added Resellers) and SIs (Systems Integrators) these days.
Try to get a VAR to admit they are a VAR anymore is tough.When we look at the demographics of the 4,500 registrants (at the Oracle OpenWorld Partner conference), 60-65 percent of them, over 2,500, indicated they are an SI. Now when we go and actually look at their profile they are our biggest resellers. But those resellers don't want to be called resellers. They all want to be mini-Accentures.
That actually speaks well to where this industry is headed: this notion of surviving as a pure reseller without some sort of a services play or some value added activity on top of just the mere management of a procurement cycle is where the future is turning.
Today the total Oracle partner ecosystem across all these facets covers around the 21,000 mark and growing. That is discreet entitites. Roughly 10,000 of those entities- and here is where you get into sort of the Venn Diagam - consider themselves ISVs so they have some sort of packaged IP (intellectual property). The rest of them are across the VAR/Integrator base. So in terms of who we look at actual reselling entities in Fiscal year 2011, we had just north of 12,000 discreet entitites reselling our product around the world.
At the top of the food chain, probably the top 300-500 partners we have play in all facets. They have some sort of packaged IP. They have some services focus. Or some core reselling element. So roughly 12,000 entities resold our products last year and that is across all segments - hardware and software.
NEXT: Judson Althoff On The Impact Oracle's Integrated Hardware Software Strategy Is Having On Partners

What is your strategy going forward for both the hardware partners and the software partners?
We see this sort of cross pollinazation happening really from all angles. Look at the Pythians (an Ottawa, Ontario headquartered Oracle partner) of the world which a few years back was just an SI. It has only been the last couple of years where they have actually been selling our products. They were strictly an Oracle systems integrator for many years. Then they moved into selling software along with services. And now they are selling the complete solution.
When we released the hardware knowledge zones immediately we had all of the existing Sun resellers go in and log on and become part of that community. But we had thousands of software VARs register for the hardware knowledge zones. I would say that the software VARs made the more aggressive moves saying we are going to carry the hardware too versus the hardware guys saying I am going to sell the software as well.
The reason that is the case is we really did do a lot of sales play, use cases, customer oriented tools and value propositions geared around why our hardware is best for our software. So the software VARs immediately went 'Okay, I can do this. These are my customers. I know what their workloads are. I know how to recommend hardware into these entities.' So they were the first ones to pick up the trend.
What percentage of the software VARs are carrying hardware?
I would say upwards of 35 percent of them and growing. Certainly with the Database Appliance the interest we have had with that product is just massive because frankly we have made it easy. We have made crossing that barrier a little easier.
Are the US numbers different?
Pretty consistent.
How many of the 20,000 total partners are pure software?
A good number of them. Sun really only had 2,600 to 2,700 active hardware partners at the time of the acquisition. So 9,000 some odd pure software VARs.
Conversely you can sort of talk about the hardware base swimming upstream and I do categorize it that way. I don't mean it any sort of a demeaning fashion. Typically the skill sets of a hardware VAR that starting to sell things like competitive software value propositions and teaching a guy who sold servers and storage to now speak about why our Java cleanup and garbage collection is better in Weblogic versus WebSphere is a bit of a different conversation.
It takes a lot of training. We are starting to see that uptake now. But that side of it has been slower. Getting the hardware guys to cross over into software has been slower but the Database Appliance is making it easier. The key for us has been defining those tipping point use cases where it does make it easy.
Oracle President Mark Hurd has talked about adding 25 percent new direct sales people. How many people does Oracle have working in the channel right now?
The other half of Mark's sentence on adding 25 percent more sales folks is that they are all focused on those top 2,000 accounts and all of the incremental sales reps are focused in those top accounts across our vertically integrated apps. So a lot of additions to our GBU (Global Business Units like healthcare) products, a lot of additional focus being added to engineered systems sales specialists to go into our top accounts.
If you hear Mark break this down slowly the process he goes through is there is roughly $900 billion worth of TAM (Total Addressable Market) in our market today and $450 billion of that TAM exists is in these top 2,000 accounts. If you look at what our share is there today versus what everyone sells it is about five percent.
So if we were to double as a company and take that five percent share of wallet to ten percent share of wallet it is adding more people to sell more rooms of the house to large accounts. Because across these 380,000 customers that we have, we still have the opportunity, benefit and challenge to get them to use more and more of the stack. Very, very few of them use everything from app to disk. So that takes direct focus. So when we say we are adding direct sales guys it is to focus on those top accounts.
The rest of it is really driven by the channel. Now you ask a question about how many folks do we have dedicated to the channel. We have 2,500 people around the world that live, eat, breathe, and sleep partners. That is all they do. And there is additional folks whose primary selling responsibilities now is also selling through the channel particularly in Latin America and APAC (Asia Pacific and Japan) where upwards of 80 percent of our revenue goes through the channel in some of those territories.
Our inside sales folks do smiling and dialing but it is to generate demand for the channel. With Oracle Database Appliance we are doing some of that here right in North America. So we call the inside sales team Oracle Direct, which some times is confusing, but those guys do a very, high percentage of their business with the channel. They team up particularly with the Database Appliance they are teaming up with the VADs (Value Added Distributors).
NEXT: Judson Althoff On The Impact Of Partner Rebate Incentives


How much in rebates did Oracle pay out to partners in the last fiscal year versus the new fiscal year?
It is a dramatically different picture. We have changed multiple elements of this. Prior to acquiring Sun, we actually as a company never paid any direct VAR rebates. We never paid any software rebates directly down to a VAR.
Our model was always to pay rebates based on quota attainment performance to the VADs and allow them to dole that out through their own differentiated marketing programs and economic programs down to the VAR community.
As we continued to acquire products and the support to the channel has grown, our market penetration down into the mid and broad market and even what some would call the SMB (small medium business) space has become more important. We wanted to take more control over the financial model that was put out to the VARs.
As (Oracle President) Mark (Hurd) would say if he was here, 'Look I want financial aid sent to folks that talk to the customers.' Nothing against the VADs. We want an economic model for them that is healthy because they are a huge part of our ecosystem. But we have got to have something that is a comp plan for the VARs that is directly from Oracle.
When we went through the reevaluation of how we did this economic plan we had a bunch of design goals: one was to have discreet rebate pools. We don't talk a lot about it because there is a small audience that cares. But we have a discreet VAD rebate plan for those guys. Our base of VADs is shrinking.
That is a result of us going through and consolidating. When we acquired Sun we had hundreds of VADs around the world. We just can't support that. It doesn't make any sense. We have no idea how Sun was supporting it. Well maybe we do. Pretty poorly. We wanted to do more with fewer, more strategic distributors that can get our products around the world. So we have a plan for those guys that is separate and discreet.
And then we basically redistributed some of that money. Part of the complaints we would get from the VADs is yeah you pay us rebates but the VARs know you pay us rebates so they come and basically demand (them). It is ransom or table stakes to come and pull all the rebates from us. So it was distributed wealth. Enough of that you guys have your comp plan and the VARs have their comp plan. So for the first time ever this fiscal year we had a VAR rebate for software. We had never done that in the history of the company. So for all the registered business there is a three percent rebate on all software.
Our software partners had pretty healthy margins already. So three points on top of whatever the final material margins are were pretty good. Then adding all hardware to that as well for the broad market. And then having this kicker margin of an additional five point rebate on these products that we deem as strategic products. Database Appliance would be added to that list.
So when you sell any of these products we really want to move aggressively into the broad market it is an additional three to five to eight points of rebate plus your material margin on those products, that is healthy especially when you consider the alternative to the Database Appliance being blades or Intel based products which margins on that family of x86 products in the industry is not high. So when we are talking about offering mid to high teens on that kind of a product family that is very competitive.
Talk about the rebate distribution to VARs.
We are actually going through the internal financial motions of distributing the first series of rebates out to the VARs based on the new economic model, but the feedback we are getting directly from these guys, and trust me they are not shy when they are unhappy, is they are thrilled. It is very competitive, more competitive than Oracle has ever been.
And by the way, they are saying the products are also more competitive than they have ever been in this space. So we are very, very bullish on it.
How profound a change is it for partners to get the hardware rebates directly?
It is huge. Based on the old model when all we did was pay rebates to a distributor. Whatever got passed down stream was highly subjective meaning some VARs were getting paid and others weren't getting anything. Now based on the economic plan that we have it is quantifiable. A VAR can go well I know I did these things so I am owed this amount of money. And I can expect it at the end of the quarter.
So you have gone from a model that was like I might get paid, I might not. What if my distributor doesn't make their number, and they don't get any rebate at all, well heck nothing is getting passed down. Now it is completely quantifiable, completely measurable. And you think about the kind of revenue that we are going to do through the channel this year, upwards of $7 billion.
What will that be up from?
Probably up from $6.5 billion. Pretty significant.
NEXT: Judson Althoff On The Margin Opportunity For Oracle's Hardware Software Engineered Systems

Talk about the margin opportunity selling Oracle hardware software engineered systems.
Number one the product itself brings so much value to the customer, we don't expect to see much discounting. We see protected street price due to the value of the product itself which is going to protect running margins. The material buy price is fixed for those guys so the higher value they can sell the product for then material margins will be strong.
The second thing is from a rebate perspective we have never offered more. So those two things in concert make us very competitive on our side.
Talk about some of the partner numbers.
We have publically disclosed we are north of $6.5 billion for FY 2011 in terms of our total channel. Where we expect to be is north of $7 billion (this fiscal year). We expect the channel to grow faster than our rate of business. So I think we are projected to grow at 15 percent this year. We are going to grow the channel faster than that. And it has been for the last several quarters growing faster than the rest of our business. So it is exciting times.
About 40 percent of Oracle's total sales are through the channel. When will you go over 50 percent for channel sales?
It is hard to tell. Because of the fact that our direct business is actually also growing at a very reasonable rate. I don't know that you are going to see a massive shift.
We are not as concerned about the total blended percentage. What we are concerned about is growing that broad market where we have the channel focused at a much, much higher rate than the rest of the business.
Are you going to provide the communications and marketing air cover for the Database Appliance that Oracle is known for?
Absolutely.
What is your message to Oracle partners skeptical about the company's commitment to the Database Appliance?
It is the number one focus of the channel community we have. It is the absolute number one focus. And it is a huge part of our overall database marketing campaign. So if you look at marketing dollars that we put into database as well as what we are putting in for server growth that combined budget from the marketing perspective is going to be there to place this into the market.
We will get very, very aggressive in pushing this product out into the marketplace.That is why you saw (Oracle President) Mark (Hurd) endorse the launch. The channel was like- how many units do you guys expect us to sell? The answer is orders of magnitude more than Exadata. Orders of magnitude.