Q&A: Microsoft Channel Execs Outline Windows, Cloud Opportunities For Partners
4:40 PM EST Fri. Apr. 27, 2012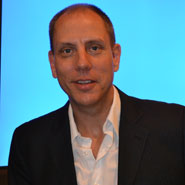 Jon Roskill
CRN editors met with Microsoft channel executives this week at the company's Redmond, Wash., headquarters. Below are excerpts of the interview with Jon Roskill, corp. vice president of the worldwide partner group; Ross Brown, vice president, solution partners and ISVs, worldwide partner group; and Thomas Hansen, vice president, small and medium business, worldwide.
CRN: What's CEO Steve Ballmer's role at Microsoft today as relates to the channel?
Roskill: Steve, in the last few years, has sort of re-trenched back into product development. He looked back at what happened with the development project leading up to Vista, and he really took that very personally and said: "As CEO I need to re-trench and be a products guy." First-and-foremost people buy products. And if we have crappy products, we're going nowhere as a company. And so that's where he's spending lots of his time and really has been in the last few years.
CRN: CEOs get the message out there and partners get nervous, the partners expect to have a relationship with the CEO.
Roskill: That's why having Steve at WPC [the Microsoft Worldwide Partner Conference] is so important. We're going through this transition to the cloud and the partners want to hear [about] it from Steve.
Last year, before the last WPC, there were actually discussions about whether Steve should be going. I think there were a number of people inside Microsoft who thought: 'We're moving to be more direct, these online services are going to be more packaged and we're not going to need partners as much.' And there really was this turning point, in my view, a little more than a year ago going into WPC [2011] where Steve, in a really big meeting, declared: 'Look, whether it's on-premise, whether it's in a private cloud that's hosted with one of our partners, or it's in our public cloud, it's software and we need partners to sell, service [and] customize the software, just like we always have.' And that really did change the attitude in terms of what was going on.
NEXT: Inside The Meeting: VDI, BYOD And The Licensing Decision


CRN: Talk about that crucial meeting. Who was in it?
Roskill: It was a WPC prep meeting, in March just over a year ago. A number of the [divisional] presidents were in it, all of the speechwriters, making sure we were aligned on what the message was, what we were going to be talking about at WPC.
I wouldn't say it was a huge fight. I'd say it was more of a transition the company was going through. Just the fact that Steve declared that [about the importance of partners] to me was a big deal.
CRN: Talk about the VDI issue and why you made this licensing decision. Will you use it as a hammer to prevent Android and iOS devices from being used in the bring-your-own-device market? It flies in the face of some of things you've done with Systems Center.
Roskill: This is a decision made by a product group. It is taking into consideration the inclusiveness. We recognize that competitive solutions like the iPad are going to be in our enterprise [customer] installed base. So one of the issues, when we look at it, many of them are trying to figure out how to run Windows apps on these things. This is a direct way to help them solve this business problem.
While at the same time we want to be paid and monetize our value-add. So it's fine that these things are coming in. We think we've got value-add to add on top of these. We do think we've got a strategy to help IT to get control of what, in some cases, is chaos. I've heard of customers that are moving to public Wi-Fi for their internal IT. And there are a number of issues [such as] security that arise around that.
Ross: Well, it's a companion device. When you look at the number of iPad devices that sit in the enterprise that are basically accessing and running Windows 7, using it and getting value out of the software, there wasn't [any] monetization that was associated with those things. We are being inclusive also by creating a clear licensing model that allows you to be able to run Windows 7 on those devices. It wasn't as clear before.
I sit on the commercial licensing council. The [goal] was to make this as clean and as clear as possible. Don't introduce seventeen different layers and all these other things, just make it really simple so people know what they need to do to be able to monetize and effectively run those licenses.
Roskill: And perhaps, most importantly, it creates a lot of partner opportunities. You talk about desktop virtualization. It's clearly a business that we see exploding as well. We believe we're coming at this with a strong perspective.
NEXT: The Microsoft Direct-Billing Question

CRN: Where do you see the opportunities for partners to make money on desktop virtualization? Is this a prime, greenfield opportunity? How aggressively are you going to enforce this VDI license for Android and iPad?
Roskill: Broadly, desktop virtualization, yes, is a huge greenfield. It's actually one of the places where we have a competitive advantage versus a company like VMware. So it's something we're excited about. The iPad is just a component of that story, broadly. But again, the partner opportunity is huge.
In terms of whether we're going to enforce it, our whole licensing methodology is based on trust and will continue to be.
CRN: Is that why you decided to hold the paper with Office 365? Because that's a big issue with the partners that Microsoft collects the money. If you look at it, it's a big inhibitor for some of the small business guys. They want to own the customer relationship and they're fearful Microsoft's getting in the middle of it. As a result, it's held back a lot of guys who would have jumped more aggressively at selling Office 365.
Ross: I don't disagree that there's an opportunity for us to be more streamlined and to leverage our natural channel strengths. But by the same token, we went into it first with BPOS [Business Productivity Online Suite], then Office 365. I use the experiences we've had around Xbox as a metaphor for it. We had to make sure that the out-of-the-box experience was seamless. When you're running the service, the more breakpoints you introduce into the model, where the dependencies on third parties and dependencies on expectations are set, the more you can kill it. So there's a real concern that we would effectively create a bad user experience out of the gate. A bad user experience would kill the cloud. So it was important for us to have that consumer-class experience. How that evolves over time -- we want to try to maximize our opportunities as best as possible without sacrificing that experience the customer has.
Thomas: In the past year we've gained several hundreds of thousands of new customers in the cloud SMB space. Those customers are net-new to our partners. These are not customers who have been cannibalized away from volume licensing. They are net-new in the Microsoft universe. So it means new opportunities for the partners -- not just in terms of the cloud but also with all the add-ons that follow the cloud sale.
Ross: We have a metric internally in terms of measuring partners who are really in the cloud business. A lot of folks have tried it once. But we measure people who have done three deals with 150 seats or people who have done eight or more deals with more than 500 seats. And when we look at those two groups, 50 percent of the ones who cross [from the first group into the second] are net-new partners; they came into being to sell cloud, as opposed to traditional Microsoft partners adopting cloud.
Roskill: We're now at the point where 75 percent of the partners who are really moving and grooving in that top space are now our core managed partners.
NEXT: Opportunities For Partners To Add Value And Partners Responsibilities Concerning Piracy

CRN: What are the opportunities for partners beyond the partner-of-record fees, and what is Microsoft doing to help partners recognize those opportunities?
Ross: We have this workshop that we offer called "business model transformation," which is helping partners understand how you go from a business model that's project-based to one that's advisor-based and services-based, where you attach recurring services to that underlying contract.
Roskill: This is both a business and a technology transformation we're going through. And that's why most partners need to start the discussion with, well, what does this mean to my business fundamentals, my business model. Thinking about how their business model evolves is the core thing. [They] need to think about faster turns, more customers, those sorts of dimensions. All [their] money isn't going to come from the partner-of-record [fees]. It's a business process re-engineering effort. And, the partners need to start with that.
CRN: Talk about the problem of software piracy. What is the legal responsibility of channel partners when they see it?
Roskill: At the end of the day, we want customers to have the best experience. Our licensing is based on trust. If people really want to go steal the stuff, they will. The majority of customers I talk to actually are legitimate business people who understand intellectual property and actually want to be in compliance. And I think one of the issues that people are grappling with is that it gets more complex as you get into [midsize] and bigger businesses. Some of the tools that come out from us and from partners -- some of the large-account resellers have put out asset management tools -- are really advantageous for helping customers.
Ross: In the U.S. you're going to find that it's a novelty to find structured piracy -- someone who's making a business out of selling illegitimate software.
Roskill: If you're a VAR and you see this, number one, I would expect that they would raise this with the customer, at least make them aware of the situation they are in. And the second thing is to bring it back to us. And there are certainly partners who are doing that.
Thomas Hansen: One of the big changes that's fundamentally going to change that picture is the cloud. The cloud is the great equalizer when it comes to the notion of piracy. Because there you're going to have the option of saying: 'We switch off if you don't pay.'
NEXT: Partner Investment Opportunities And Profitable Growth


CRN: Where are the real opportunities for partners for investments in margin when we look at your product line?
Roskill: I'd start off with the desktop competency. We created a desktop competency specifically around this for the set of partners who are playing in this space and really adding value. And it's not just on deployments. It's on how to manage complex configurations and getting into things like virtualization.
Ross: We introduced two years ago a solutions incentive program for our partners who carry a Gold competency in certain workloads who can lead and sell projects. Even though they transact and monetize through an LAR, we pay an incentive to the partner who created the deal. So we've got that around our private cloud products, around Lync, we had one this year around Windows 7 deployment.
We continue to use that as a way to make sure that there's a broad economic opportunity for partners to lead in areas where we're dealing in a very fast growing market where we want to take share, where Microsoft may not be a [market] share leader. And it's paying off, the partners tell us.
CRN: Where have you seen the most explosive growth and the most profitable growth? What's been the most surprising?
Roskill: The best place to take this is our competency model. We have 28 competencies that allow partners to declare a major, essentially, and be a Gold partner in that area and specialize. What's been great to hear is that 99 percent of the Gold partners are re-enrolling. That really shows that we've got the value-add with things like the Solutions Incentive program.
So pick one, say, business intelligence, with a set of partners who are very differentiated, able to add value in that space, tacking on top of a product like SQL [Server] -- which is one of the big products, but also one of the very fast-growing products, well into the double digits -- and the folks who have made the bet on that competency have invested in building out a business in this space. They're the ones who are really seeing the positive effects on their business.
And, you could take that for almost any business were in. Lync is doing incredibly well. The big ones are obviously Windows and Office. As you saw from our recent earnings, there's still a lot of energy going on in basic Windows, despite the fact the PC market didn't have a great quarter. Partners are attaching SA (Software Assurance), they're driving desktop virtualization, [they're selling] the MDOP [Microsoft Desktop Optimization Pack] on top of it. And Office continues to be a many, many billion-dollar business. Hundreds of thousands of VARs resell Office.
NEXT: Viability of Reselling Windows

CRN: Is reselling Windows a viable business model today?
Roskill: It depends on the partner business model. I actually think for resellers it's a great business model. People typically buy Windows with a PC [with] Software Assurance.
Ross: There's a big business around deployment. And how do I help a customer plan out their new desktop. Almost all of our corporate accounts and [many SMB customers] standardize on desktop images by role. So there's work for our partners in being able to define what policies, what role, what configuration gets out. Then build a propagation deployment strategy for how do we get the new version of Windows and Office out to the broad base of users -- and then servicing it, either acting as a help desk or doing desktop moves, adding additional users, changing policies.
That's where Intune becomes a nice fit. If you're doing that desktop refresh, Intune becomes a good service to lay on top of it, to be able to manage those installs on an ongoing basis.
NEXT: Prepping Partners For Windows 8

CRN: What are you doing to prepare partners to sell Windows 8? And how can partners make money?
Roskill: Windows is one of the most distributed products in the world. Do some people treat it as a loss-leader? Sure. Are some people building very healthy businesses on top of it? Absolutely. And, that's something that each of these VARs has to make a decision around their own business model.
I'll guarantee the percentage that is reselling SA is quite low. So, I would encourage them to look for other opportunities, and look at things like Windows Intune, and think about adding other value on top of that stack.
Windows 8 is a monumental release for us. That's what we're shooting for on this one, and there shouldn't be any question about that. We're investing big-time in the channel behind that. We're firing on all cylinders across the company, and it starts with the developer evangelization group. They're going after the top applications in the world while making sure they are ready for Windows 8. And, most of those applications run on Windows 7 today and so the discussion is about the Metro UI.
We're working not just with the packaged applications, but, interestingly, with a lot of the big businesses that make applications that go to consumer devices. So it could be your bank, for example, or your insurance company.
We're spending billions, from what we're spending with the OEMs, to what we're spending with the resellers, what we're spending with application developers, in terms of the overall go-to-market. It's absolutely in the billions.
So it's going to be a big, big release. There's going to be lots of Windows 8 at WPC. So partners should come expecting that. In a lot of ways it's going to be a kickoff for them in terms of building out their [Windows 8] business.
The second [WPC] piece is going to be around the cloud offerings. You're going to hear a lot about the next versions of our cloud offerings. WPC is the place where our best partners come to have business discussions and learn how to build their businesses to the next level. And, we'll be announcing new programs around the products, the cloud products, and new rate tables and the next revs of what we're doing.
We've changed a lot in the last two years with the competency models and the new incentive programs we've got out there. That's what we want to leverage going into this WPC.