Q&A: IBM's Hennessy Says Partners Are Looking For Higher-Value Opportunities
6:30 PM EST Tue. Jul. 03, 2012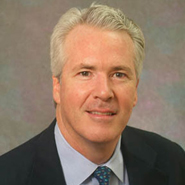 Mark Hennessy
Mark Hennessy took over as IBM's channel chief -- officially, the general manager of global business partners and midmarket -- in January, tapped by new CEO Ginni Rometty to oversee the IBM PartnerWorld program and the company's relationships with 121,000 solution providers.
While change and even turmoil have roiled partner programs and some major IT vendors, IBM has held a steady course since committing to rely on its channel partners for mid-market sales. The focus more recently has been on providing incentives to partners to encourage them to take more of a solutions approach to business, combining IBM software and hardware -- including the new IBM PureSystems line -- and providing more value-added services.
Kelley Damore, vice president and editorial director for UBM Channel, and Rick Whiting, senior editor for UBM Channel, recently sat down with Hennessy to discuss his first six months in the channel chief post, how IBM's latest channel initiatives are working and what he's hearing from IBM's channel ranks.
[Related: IBM Adding MSP Partners Hand Over Fist]
CRN: What have you been working on in the first five months since taking on the channel chief role? What have been the priorities and what have been the biggest challenges?
Hennessy: It's been really important for me to spend time with partners. I've [traveled to] different geographies here in North America, in Europe and in Asia. And really listen. Listen to them about their businesses, what their aspirations are, and obviously get some feedback from them in terms of how we're doing helping them achieve their aspirations and what we could be doing even more of and where we need to move faster.
NEXT: Meeting With Partners

CRN: How many partners have you met with?
Hennessy: Hundreds. Part of it is the travel. Part of it is the exciting announcements we've had recently with PureSystems. We were doing a series of 200 partner days around the world where we brought partners in and went through the announcement and a lot of enablement. And then, of course, we also had PartnerWorld [Leadership Conference in New Orleans in February]. So, all those different events allowed me to get off to a fast start and literally meet with hundreds of partners around the world.
There have been some key messages and key themes that have come out of that. Partners are really looking to expand their businesses, both in terms of the size and scope of their businesses, but just as important, the type of value they are providing to clients. And, I feel that we're really well-positioned to help them with those aspirations and to help them get into those new spaces and those new markets.
I guess I would break it down into three categories: Helping our partners get into new markets. Last year we declared that the mid-market space was going to be partner-led for IBM. That's a huge piece of the marketplace and partners have responded very well to that; they have been very aggressive in that market space, and it's really helped the mid-market become one of our fastest growing segments.
Within those new markets, we're also declaring more and more, brand by brand, that we're going to have partner-led territories. So for software, for example, around the world in the different markets we're laying out territories that are going to be partner led. And, we'll provide some technical resources and business development resources, and we'll do in-territory engagement with them to help them be successful.
The growth markets, about 120 countries, are another great example. We're going through tremendous geo[graphical] expansion in the growth markets and opening new branches at a faster pace. The vast majority of the transactional business in those branches will be fulfilled by partners.
And, MSPs are another good example. A very significant market shift for mid-market, small and medium businesses, and one where our partner community is playing a huge role. And, we're doing some really cool things around enablement and incentives and programs to help facilitate that.
Another [segment] is around new solution areas. I see a lot of partners moving into these high-value solution areas. It might be around analytics, it might be around the cloud, it might be around industry solutions. And, we see that happening very quickly. We feel as though we are pretty well positioned to help partners there.
In analytics, as an example, we've been doing a lot of enablement, and obviously we have a lot of products and offerings in that space. It's a key focus area for IBM. And, the number of partners that are going through our enablement and development and getting certifications is expanding dramatically. Last year, for instance, we doubled the number of business analytics certifications that we had in our partner community. We now have 15,000 [individuals, about 1,100 companies, certified].
Cloud is the same. We have about 1,000 partners now that are working with us on cloud engagements. The Smarter Cities [initiative] is another perfect example. Clearly, partners have the skills, have the contacts, have the customer insight to help really be successful in those marketplaces.
And then the third is offerings. We're going to continue to come out with offerings that are targeted for our business partner community. A great example is the PureSystems that we just announced. We expect PureFlex will be sold primarily by the business partner channel. And so, from the get-go, we've been thinking through how to do the development jointly with partners, how to design the incentives properly with partners, how to do the enablement with partners.
Even before the announcement, we had over 500 partners that had been trained on the PureSystem. And, over 125 ISVs had had the opportunity to work with a PureSystem and optimize their software, their solution, on the system.
NEXT: Hardware-Software Incentives For Partners

CRN: On the programs to incent partners to marry hardware with software, what type of opportunities are they looking at? Where do the traditional partners play with this new program? And, what are your recruitment plans? You're bringing in new partners who might not look like a traditional partner.
Hennessy: We clearly have this dual-pronged approach where a lot of our partners we've been working with for many years ... are moving into these higher-value spaces. CrossView is a great example. They're a partner that's been working with us since 1997 in the retail space. They're adding all the new offerings and capabilities coming out of our smarter commerce strategy and helping clients use analytics to make some fundamental decisions. And, it's really expanded the scope of the offerings that they have and driven up the value that they can provide to their clients. Their customer base has grown over the course of three years because of these new offerings and new capabilities they have.
I think there are a lot of partners like that leveraging [IBM's] smarter planet capabilities to expand the value they can bring to their clients. They are also leveraging a broader piece of the IBM portfolio. If they had been just a hardware partner, many of them are now looking at software and services to bring together a more robust solution to the client. If they were just software, they're now looking at the platform and driving more value.
And, we want to reward partners for that and help them with the investment they need to make to bring those solutions to market. So, we announced very aggressive incentives: If you combine hardware and software, we'll significantly increase the margin that's available to you, an additional 15 points on the software and an additional 5 points on the hardware. By the way, those incentives go up even further when the partners go after very specific solution areas, around analytics, around security, etc. So it's very rich.
So, that's one way we're helping the existing partners move to these higher-value spaces. I'll give you a proof-point on that; and, that is that we track very closely the smarter planet references we have because they are very valuable for our clients and for our teams around the world. We have over 1,000 references on smarter planet, and almost half of them involve business partners. So, it's clear that the partners have embraced these solution areas to deliver more value for their clients.
And then on the recruiting side, we're very active there as well. More and more partners are utilizing these smarter planet solutions, our cloud offerings, our analytics offerings, the richness of the offerings that we're bringing into the marketplace. Last year, as an example, we added about 1,200 partners around the world. So far this year, we've recruited 600 new MSP partners. So there's lots of recruiting going on as well. The channel is growing quickly for us, revitalizing and getting very vibrant.
NEXT: Partner Responses to Incentives, Role Of Next-Gen Providers


CRN: How are partners responding to those incentives?
Hennessy: I think the response has been very good. We're getting more and more applications from partners to cross over and sell both hardware and software. And, I think it's a combination of the incentive, which provides some margin for them to make the investments that they want to make.
But, I think it's also driven by the marketplace. Their clients are looking for them to bring a more complete solution, which reduces the client's requirement to do integration and also speeds up the time-to-value. I think this is the big motivator in the marketplace.
The end-user clients want a system that will take less integration on their part, will deliver value more quickly and will be optimized. And so, our partners are bringing the different pieces of the solution together for them for the clients.
CRN: Are the partners who are responding to the incentive more of your existing partners or is it the guys you're recruiting? We've done some research where the "vintage VARs" [are] about 15 percent, and there's the progressives who are moving into managed services, and the transformative VARs that are offering cloud solutions.
Hennessy: We do see more partners who have been with us for a long time capitalizing on the expanded offerings. I would say that is a major theme in the marketplace right now. They are moving up the stack, they're moving from their traditional approaches to more high-value solutions.
They're going about it with different approaches. Some of them are doing it on a fundamental IT base where they're providing more capabilities for their clients around implementation and management of their IT environment. Some of them are doing it on a solution base. Some are becoming really excellent at analytics -- we have a number of partners that we work really closely with that are doing a really good job using analytics for a CFO dashboard, for example, [also] embedding Cognos in the solutions they are taking to market across industries. And then, there are others who are going for an industry dimension: They're focusing on healthcare [for example] or on retail.
But, the vast majority is moving into higher-value spaces. And, by the way, PureSystem is really helping to accelerate that, because here is a system that is integrated by design; it's not assembled from different components. We spent two-to-three years and $2 billion developing a system that's integrated from the start. There [are] different compute nodes available, different operating systems that are available, different hypervisors that are available.
So, the partner can take this system that's been integrated by design, yet is flexible enough to meet their clients' requirements, and implement it quickly with significantly reduced implementation, maintenance and management costs. That's wonderful for their traditional clients, but it also opens up lots of new opportunities with line-of-business execs like CFOs or chief marketing officers.
NEXT: Business Partner Opportunities Move To Line-Of-Business

CRN: Considering you were the IBM CIO, what advice would you give partners [about] where they should be selling into an organization? There's a lot of talk about the relevance of IT [management] and people going around them. From your perspective, do you think there are other opportunities for business partners who traditionally engaged with IT to engage with line-of-business?
Hennessy: I've actually looked at it from a number of perspectives within IBM, [including] the CIO's. I think CIOs, in their own organizations, are desperate to reduce the amount of resources they spend on running or managing their existing infrastructure and systems. So, partners who can bring a compelling case to simplify and reduce implementation and management costs for CIOs will have immediate access. And once they do that, then they gain the confidence of the CIO and gain access to help where CIOs really want to spend their money. They want to reduce what they spend on run and increase what they're spending on transformation and innovation and new capabilities. I think partners that can articulate that message and that capability will be very successful.
So, going directly to the CIO and into the IT organization? I still think there's an absolute ton of opportunity there.
I also believe that partners, whether they're focused on particular solution areas or industry, that can articulate real business value and very specific business outcomes are going to get very good access to the line-of-business executives.
A lot of people believe that in the not-too-distant future, chief marketing officers will control as much of the IT spend as chief information officers. There's so much data that is so rich in value; partners who can help the chief marketing officers see that value and leverage will get an immediate audience, and they will have good access, and CIOs will embrace that. The same is true around the CFO, as an example. We talked about dashboards and those kinds of capabilities that are absolutely critical for business management, for governance, for regulatory requirements.
NEXT: The PureSystems Opportunity

CRN: On the PureSystems, you had more than 500 partners lined up before the launch. Are those primarily existing hardware partners, new partners, or are they software partners adding hardware to their product lineups?
Hennessy: I'll give you three different categories. The first is our traditional hardware partners [who] have clearly embraced it. It is very unique in the marketplace for a number of reasons. It was integrated by design, as opposed to assembled. The second is the flexibility. Because these partners know their clients have very heterogeneous environments -- it's not one size fits all for their clients. So the fact we've given them flexibility on the different elements of the system from compute to operating system to hypervisor to internal versus external storage, that's a huge benefit to them.
So, the existing partners have clearly embraced it. And, we've gotten very good feedback on the system, and also in terms of getting proof-of-concepts in place -- we've already started to take orders -- so the feedback has been good from those existing partners.
And then the third category, I would say, are the MSPs. They have a wonderful opportunity to host their solutions on this cloud-ready environment, and it's very cost-effective, very quick in terms of deployment. So their scale, their scope goes up significantly, and the value proposition that they have to end-user clients goes up significantly.
CRN: How about recruitment? You've got a lot of uncertainty and reorganization within HP right now, for example. What are you offering in terms of competitive programs to attract some of the solution providers who are working with competitors?
Hennessy: One of the things that I've known for some time, but was reinforced as I went and met with all these partners, is they are very interested in consistency and predictability. So, we're not going to make fundamental, left-turn, right-turn shifts here. We're going to be consistent in terms of the programs that we have because the feedback we're getting from the partners is very positive. And secondly, we want to make sure they feel as though we're predictable, and they can understand the direction that we're going.
But at the same time, we're going to continue to accelerate the work that we're doing around helping the partners get into these new spaces that I articulated, the new markets, the new solutions and the new offerings that we have. The integrated offerings that we have now with the PureSystems are very unique in the marketplace. It's not a one-size-fits-all solution, and that's very attractive, very valuable. And then, in terms of the programmatic approach, we are enhancing margins for competitive opportunities. We are providing more technical resources to our partners to help from an architecture standpoint and a solution development standpoint. We are doing more enablement for our partners.
It's funny; you mentioned the iPad app when you came in today. We just introduced [early May] an iPad app for our partners that provides enablement, it provides references, it provides proposal development capabilities. It has video embedded in it. And, it's only been available for a couple of weeks, and about 8,000 partners in 27 countries had downloaded it.
So, I think there is a lot of good momentum here and a lot of compelling reasons for partners who have not done business with IBM to do so now. And, there's no place we've seen that more dramatically than in the MSPs.
NEXT: The Channel And IBM's 2015 Goals

CRN: During the partner conference, you talked about how important partners are to meet IBM's 2015 goals. Can you talk more about what are the five-year goals for this current period and what are the milestones partners have to meet to reach those goals?
Hennessy: It's pretty straightforward. We lay out a roadmap for our own team to see the strategy, as well as for our shareholders to see the strategy, and the marketplace as a whole. One of the key elements of that is growing revenue, particularly in growth areas around cloud, analytics, smarter planet solutions and the growth markets. And in each of those areas, we see significant participation from partners. In fact, those different solution areas can't achieve their goals for the 2015 roadmap without significant expansion in the business partner community. That's why we're so excited about the adoption we've seen from partners, the references that we have, the certifications that we're seeing in these different areas.
I know, as a company, we need to continue to increase business partner participation across all of our major brands -- hardware, software and services -- if we're going to meet those 2015 aspirations. Look at analytics and the doubling of the [partner] certifications that we have there. Look at cloud, [where] we have over 1,000 business partners now engaged with us on cloud projects. And, the majority of the [growth market] transactional business will come through partners. It's across the board. In all of our growth areas, partners are a real key to our success.
CRN: About 20 percent of IBM's total sales go through the channel. Do you see that number growing, software specifically, say five years out?
Hennessy: Yes. I won't forecast, but I will tell you that business partner participation will continue to increase. That's all part of the 2015 roadmap. And, that will be across hardware, software and services. Again, think about the reach that our partners have, the client insight that our partners have, the skills and capabilities that they bring to the market, the solutions that they bring to the market. It's a critically important channel for the IBM company.
NEXT: Investing In Mid-Market

CRN: Could you talk about how much you're investing in terms of building the mid-market, with training and enablement?
Hennessy: We've been investing $2 billion annually around all of our initiatives, whether it's enablement, technical skill development, boot camps for partners -- last year we hosted about 40 boot camps for business partners in all of the geographies around the cloud implementation. So all that money that's invested is about $2 billion on an annual scope.
Global financing put a billion dollars into financing through partners for the small and medium business market space. And, the uptake has been tremendous. In fact, since we put the program in place, the financing we've done in that space through the partners has been up about 33 percent.
I think the innovation centers [are] another good example. We wanted to make sure that partners, as they were trying to get to more of a solution focus, had a place to go to leverage our research and development teams, bring partners to do enablement, hands-on testing, etc. So, we put in place 40 innovation centers around the world in 33 different countries that are now available for partners. And, we did these road shows around PureSystems. Those were very popular.
CRN: How about IBM's efforts to get solution providers to partner with each other?
Hennessy: We're going to help facilitate that and reward it [with] the Solution Accelerator Initiative, where two different partners can cooperate to deliver the solution and both benefit in the margin enhancement, especially in some very specific solution areas around business analytics, security and cloud. It's also a great way for distributors to add value because they know their partner community very well. And, they can help bring partners together also to deliver these solutions with an industry focus or a solution focus or a geography focus or a customer-set focus.
NEXT: CEO Rometty's Channel Commitment

CRN: You've been on the job about six months and, of course, Ginni Rometty took over her job just shortly before that. Are there things that she has been doing directly, channel-wise, to help you do what you're working on these days? What role has she been playing?
Hennessy: She is a big fan of the channel and of the business partner community. That's why she spent time with them at the PartnerWorld Leadership Conference, and I think she's very excited about the partners' opportunity to help us drive our growth plays. So at PartnerWorld, she really challenged the partners to develop their skills and capabilities, develop their solutions to bring these high-growth areas to their clients: business analytics, cloud, smarter planet, smarter commerce, smarter cities. She's been very supportive of the initiatives we've had and the investments we've been making. And, I think you'll see that play out over the next few months and years.
CRN: Was there anything that surprised you, going into this role?
Hennessy: It's not so much of a surprise, but I was really encouraged by how quickly the partner community is embracing the transformation to these higher-value spaces and how much they're interested in us enhancing our offerings and incentives along those lines, helping them get into these higher-value spaces. So, you'll see us continue to enhance our skills and our programs and our incentives in support of the direction that the partners want to go, around solutions, around industry expertise, and I think that's really very exciting. And, I look forward to working very closely with our partners around the world on that.
It was funny. At PartnerWorld, you may recall one of the speakers was Mitch Landrieu, the mayor of New Orleans. And, he really was wonderful in terms of inspiring the partners and all of us in the room, because he said they made a decision early on after the disaster of Katrina to rebuild New Orleans to where it could be, not just focus on New Orleans as it was. And that kind of aspiration, I think, is what our partners have and what we have for our partners in terms of moving them to truly high-value spaces. That's a journey that we're on and will help the partners with, investing significantly to help them get there.
PUBLISHED JULY 3, 2012