10 VAR Executives Who Aren't Paid Enough
5:40 PM EST Mon. Dec. 10, 2012
CRN collaborated with Obermatt Inc., a Switzerland-based international financial research firm, on a pay-for-performance study of publicly held CRN Solution Provider 500 companies. The methodology for the study included an evaluation of three years of sales, net income, stock prices and total compensation.
Dr. Hermann Stern, CEO of Obermatt, said it's hard to call anyone who makes more than a million dollars "underpaid." That's up for debate -- what's not up for debate is the company turnaround each of these CEOs has engineered.
[Related: Pay Without Performance: 10 Channel CEOs Who Make Too Much]
Here are the 10 most underpaid CEOs among the CRN SP500 community, according to the Obermatt/CRN Pay-For-Performance Index. CRN is pleased to highlight this story which originally ran as an exclusive on the CRN Tech News App in September.
NEXT: Underpaying For Performance

No. 10: PERFICIENT
Jeffrey Davis, CEO
Obermatt/CRN Pay-For-Performance Index: Underpaid by 34 percent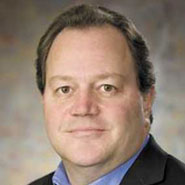 Jeffrey Davis
In 2009, Perficient's revenue was in free fall, coming in at $188 million, down 14 percent from 2007. Jeffrey Davis, who was named CEO of Perficient in September 2009, has overseen the company's turnaround: For 2011, the company reported sales of $262.4 million -- up nearly 40 percent compared to 2009. Davis' compensation rose dramatically from $297,000 in 2009 to $1.4 million in 2011; however, he was the company's COO for most of 2009. In 2010, his first full year as CEO, his compensation totaled almost $2 million. That figure was cut by 27 percent for 2011. He comes in 10th on CRN's list of underpaid CEOs, with 34 percent less compensation than his performance warrants, according to the Obermatt/CRN Pay-For-Performance Index.
"We're proud of the track record of consistent growth, profitability and client satisfaction that we've built at Perficient," Davis said in a statement to CRN. "As we scale in the years ahead, we'll continue to focus on delivering value to our clients, returns to our shareholders and excellent career opportunities to our colleagues."
Davis has added more than 1,000 employees to support the St. Louis-based company's revenue growth. Furthermore, the solution provider is once again looking at acquisitions to boost sales. Given the economic conditions during 2008 and 2009, the company suspended acquisition activity, pending improved visibility into the health of the economy.
In 2010, Perficient resumed a "disciplined acquisition strategy." That year, the company purchased Kerdock Consulting and speakTech. In 2011, Exervio Consulting and JCB Partners were added. Most recently, in February of this year, the solution provider acquired PointBridge Solutions, a $17 million services business and technology consulting firm focused on collaboration, Web content management, unified communications and business intelligence. And in July, it bought Northridge Systems, a $12 million services and IT consulting firm concentrating on collaboration solutions, primarily leveraging the Microsoft SharePoint platform.
Services revenue continues to comprise a large majority of Perficient's sales, making up 88.8 percent of total revenue. In addition, the company issued a full-year revenue guidance range of $300 million to $320 million. In a recent earnings statement, Davis said: "We're well-positioned to continue to execute toward our goal of achieving $500 million in run-rate revenue by the end of 2013."
NEXT: Computer Task Group

No. 9: COMPUTER TASK GROUP
James Boldt, President and CEO
Obermatt/CRN Pay-For-Performance Index: Underpaid by 45 percent
James Boldt, president and CEO of Computer Task Group, has led tremendous growth for the company since taking the leadership role in 2002. CTG has capitalized on IT needs within the health-care segment, and its health-care division is its most profitable business unit.
Boldt's total compensation has increased during the past three years from $924,000 in 2009 to $2.3 million in 2011. During that period, CTG's revenue increased from $275.6 million to $396.3 million. Revenue in 2011 increased over 2010 by 20 percent, and earnings per share increased 37 percent. Such a large leap in salary -- an increase of 144 percent -- without the accompanying sales growth could certainly have put Boldt on CRN's accompanying "overpaid" list. Instead, he is ninth on the underpaid list, earning 45 percent less pay than his performance indicates, according to the Obermatt/CRN Pay-For-Performance Index. CTG executives did not return emails or phone calls seeking comment.
CTG, Buffalo, N.Y., has added new electronic medical record (EMR) projects throughout 2011, ranging from one to three years in duration, as well as 18 EMR engagements in the works as of Dec. 31, 2011. U.S. government funding and a greater demand for health-care services in the U.S. due to the aging population suggest continued growth in the segment.
"Recent growth in our health-care business is coming from diverse sources on the provider and payer sides of the business and includes [electronic medical records] and other system implementations, application management outsourcing and consulting work," said Boldt in an earnings statement in July.
NEXT: Analysts International Corp.

No. 8: ANALYSTS INTERNATIONAL CORP.
Brittany McKinney, CEO
Obermatt/CRN Pay-For-Performance Index: Underpaid by 50 percent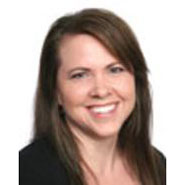 Brittany McKinney
It's been a rocky three years for Analysts International Corp. (AIC). The IT services company has been challenged by the difficult economy; sales have struggled somewhat since 2009 but now appear to be rebounding. Other financial numbers are rising as well, indicating that CEO Brittany McKinney is steering a gradual turnaround.
McKinney, who has only been in the top slot since March 2011 -- following a brief stint as interim president and CEO since Sept. 29, 2010 -- is underpaid by 50 percent, according to the Obermatt/CRN Pay-For-Performance Index. AIC did not return calls or emails for comment.
She was preceded by Andrew Borgstrom, who resigned as president, CEO and director in September 2010 after nine months on the job. He had stepped in for previous President and CEO Elmer Baldwin, who had held that position since 2007.
The total compensation for AIC's top executive in 2011 was $814,000. That figure is up from the $494,000 that Borgstrom totaled in fiscal 2010. Baldwin accounted for $551,000 in total compensation as president and CEO during 2009.
AIC's sales dropped 30 percent between 2009 and 2011, from $143.2 million to $109.1 million. But those numbers do not tell the entire story: AIC posted a loss of $15.9 million in 2009 and a loss of $480,000 in 2010 before earning $3.3 million in fiscal 2011. Between 2010 and 2011, sales increased about 2 percent and in fiscal 2011 the company's gross margin rate improved substantially, due in part to evolving its mix of business, and lowering benefit costs, according to the company. During fiscal year 2011, the Minneapolis-based company increased sales and recruiting capacity by more than 40 percent from the beginning of fiscal 2011. Those investments had a positive effect on fiscal 2011 revenue.
Growth has recently been solely organic; the company made no acquisitions in 2011. Going forward, McKinney's strategy is to identify potential acquisition candidates, specifically IT staffing firms located in the core markets that complement AIC's existing IT staffing business, according to the company. The new leadership has had positive effects on the company's stock price. On Dec. 31, 2009, shares closed at $3.35. Two years later, AIC's stock closed at $5.58 per share.
NEXT: Wayside Technology Group

No. 7: WAYSIDE TECHNOLOGY GROUP
Simon Nynens, President and CEO
Obermatt/CRN Pay-For-Performance Index: Underpaid by 54 percent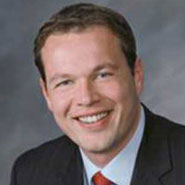 Simon Nynens
Simon Nynens, president and CEO of Wayside Technology Group, oversaw quite a productive three-year period between 2009 and 2011. Sales soared 70 percent coupled with net income nearly doubling during that same period. This comes as the company has been in the midst of a rebranding effort, having changed the name of its Programmer's Paradise segment to TechXtend one year ago.
Even though Nynens accounted for $1.6 million in total compensation in 2011 and $4.1 million over the last three years, he was underpaid by 54 percent, according to the Obermatt/CRN Pay-For-Performance Index. Wayside Technology did not return calls or emails for comment.
Nynens has been CEO for six years and his total compensation has risen 50 percent since 2009; however, that figure is commensurate with revenue and earnings growth. In addition, the solution provider's stock price increased nearly 75 percent from $6.74 on Dec. 31, 2009, to $11.73 on the same date in 2011. Wayside Technology operates through two segments, Lifeboat Distribution and TechXtend. Lifeboat distributes technical software through a global network of corporate and value-added resellers, consultants and systems integrators. TechXtend sells technical software, hardware and services for computers, servers and networks to programmers, corporations, government agencies and educational institutions.
NEXT: WidePoint

No. 6: WIDEPOINT
Steven Komar, CEO
Obermatt/CRN Pay-For-Performance Index: Underpaid by 55 percent
Governmental gridlock has been challenging for solution providers specializing in the public sector. WidePoint CEO Steven Komar has been able to navigate the company through the tumult of the past several years, but it hasn't been easy. Although net income rose 350 percent between 2009 and 2010, federal and local governments -- WidePoint's primary customer base -- tightened their purse strings in 2011. As a result, WidePoint's earnings plummeted from $6.4 million in 2010 to $247,000 in 2011. But with total compensation of just $237,200, Komar is underpaid by 55 percent, according to the Obermatt/CRN Pay-For-Performance Index. WidePoint did not return calls and emails for comment.
Komar has been WidePoint's CEO since December 2001. His total compensation has increased 27 percent since 2009.
Positioning for a rebound, Komar is targeting and expanding the communications management customer base to include the municipal government marketplace. Recently, the Oakbrook Terrace, Ill., company won communications management contracts with the state of Nevada and the Western States Contracting Alliance led and issued by the state of Utah. In addition, the cybersecurity segment of WidePoint's operations will focus on several federal security mandates and initiatives and will benefit from backlogged government-mandated programs scheduled for release in 2012.
Part of Komar's strategy includes WidePoint's acquisition last year of Avalon Global Solutions in a transaction that broadened the solution provider's federal customer base. The purchase also added more than 70 commercial customers and expanded the company's cross-selling capabilities.
Throughout the rest of the year, Komar plans to enhance the firm's cloud-based trusted device and identity assurance solutions and offer expanded security and mobile device management solutions, as well as expand its international reach.
NEXT: CSI Technology Outfitters

No. 5: CSI TECHNOLOGY OUTFITTERS
Nancy Hedrick, President and CEO
Obermatt/CRN Pay-For-Performance Index: Underpaid by 61 percent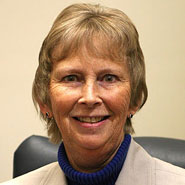 Nancy Hedrick
As president and CEO of CSI Technology Outfitters, Nancy Hedrick has overseen the $55 million solution provider's steady two-year revenue growth of 6 percent. Earnings, however, have been more challenging: Although net income surged 56 percent to $453,000 in 2010, it fell to $243,000 in 2011. The company is holding its own under Hedrick's leadership, but with a total pay package of $231,807 for 2011, the Obermatt/CRN Pay-For-Performance Index considers her underpaid compared with her peers by 61 percent. CSI did not reply to calls and emails for comment.
Hedrick has been CSI's president and CEO for 23 years and her total compensation in 2011 is virtually identical to what she earned in 2009 ($232,000). In 2010 she had a 3.5 percent cut in compensation to $224,000 despite a year in which both sales and earnings grew.
In 2011, Hedrick built a pipeline of business for CSI's Cloud Services segment, including hosted email and hosted voice solutions. In a letter to shareholders, Hedrick said she expects significant growth in that segment this year.
With many of its customers in the public sector, including education, Easley, S.C.-based CSI has been particularly hard hit economically. However, last year its financial management applications and technology solutions segments were able to surpass the profitability levels experienced in 2007 and 2010, with an estimated combined net income of more than $1.5 million.
"Moving forward into 2012, we believe the public sector may still face budget challenges. However, we also believe the situation has improved over the last couple of years," Hedricks wrote to stockholders. "We believe the pent-up demand for upgrading technology, whether for software or hardware, will lead to increased opportunities for CSI in 2012. Many of our existing and potential clients have simply 'gotten by' over the last few years and are now facing the need for equipment and software upgrades."
NEXT: Edgewater Technology

No. 4: EDGEWATER TECHNOLOGY
Shirley Singleton, CEO
Obermatt/CRN Pay-For-Performance Index: Underpaid by 75 percent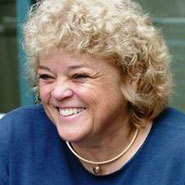 Shirley Singleton
A CEO who takes a company that's unprofitable and turns it around in two years is more than likely to be favorably viewed by the board of directors and shareholders.
Shirley Singleton did that at Edgewater Technology and takes the spot as the fourth most underpaid CEO on the Obermatt/CRN Pay-For-Performance Index, underpaid compared with her peers by 75 percent. Edgewater declined to comment for this article.
Edgewater's top executive earned total compensation of $651,103 in 2011. Her salary has increased roughly 20 percent, from $544,000 in 2009, rebounding from 2010's dip to $525,000.
Under Singleton, Edgewater's revenue doubled between 2009 and 2011, from $50.0 million to $102.4 million. Excluding the incremental revenue generated by its Meridian acquisition, which was completed in May 2010, organic services revenue increased by 22.5 percent on a year-over-year basis, according to Edgewater.
The Wakefield, Mass., company's 2009 quarterly and annual operating results were significantly impacted by a dramatic slowdown in the IT consulting services business environment. Singleton changed Edgewater's strategic direction and service offerings. That included the development of new service offerings, the cross-disciplinary training of billable consultant resources and focusing sales efforts on new technologies. During the past three years, the solution provider has transformed into a "product-based" consultant.
The repositioning has helped. In 2009, Edgewater posted a loss of $3.8 million. Two years later, the company made a profit of $344,000.
Singleton, who previously was a public school teacher, founded Edgewater in 1992, and grew revenue to more than $20 million during the next seven years. Edgewater was acquired by Staffmark in 1999, and assumed the purchaser's name. However, in 2002 the company changed its name back to Edgewater and named Singleton CEO.
NEXT: Datalink

No. 3: DATALINK
Paul Lidsky, President and CEO
Obermatt/CRN Pay-For-Performance Index: Underpaid by 82 percent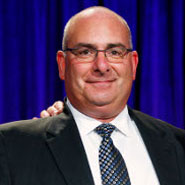 Paul Lidsky
As president and CEO of Datalink, Paul Lidsky has overseen the solution provider's 113 percent revenue growth from 2009 to 2011. During the same period, Lidsky helped move the company's earnings needle from a $555,000 loss in 2009, when he began as CEO, to earnings of $9.8 million in 2011.
However, the man with the Midas touch is not compensated as a king, according to the Obermatt/CRN Pay-For-Performance index. With a fiscal 2011 total compensation of $1.5 million, the Obermatt/CRN Pay-For-Performance Index considers Lidsky underpaid by 82 percent. Datalink declined to comment for the article.
Lidsky's compensation has fluctuated since he took on the CEO role. In 2009, he totaled $1.3 million in compensation but that fell to $660,000 in 2010. Earnings and revenue increased substantially during that period, but the company's share price remained stagnant. In 2011, however, Datalink shares jumped roughly 75 percent.
Lidsky has overseen a number of acquisitions for Eden Prairie, Minn.-based Datalink, each of which has expanded its reach. Most recently, in October 2011, the solution provider bought Midwave for $19 million. Midwave was an IT consulting firm that offered professional services and products in the markets of data center services, networking services, managed services and advisory services. The deal expanded Datalink's footprint in its home state of Minnesota and doubled its Cisco technology and services revenue. It also expanded the company's managed services portfolio with the addition of a data center infrastructure monitoring service, and brought on an established security practice including product, services and consulting. The acquisition doubled the size of Datalink's consulting services team.
Another acquisition with a big business impact occurred in December 2009, when the VAR acquired the reseller business of Incentra for $13.8 million. That purchase doubled Datalink's presence in Chicago and the Northeast and provided it with a significant presence in the Western U.S. The acquisition added Cisco Certified Network Engineers, which led to the solution provider's Cisco's Gold and Data Center Advanced Technology Partner certifications. Also in the fall of that year, Datalink bought the networking solutions division of Minneapolis-based Cross Telecom for $2 million.
NEXT: Virtusa

No. 2: VIRTUSA
Kris Canekeratne, CEO
Obermatt/CRN Pay-For-Performance Index:Underpaid by 84 percent
Kris Canekeratne
Under CEO Kris Canekeratne, Virtusa has made offshore service delivery an art form. In today's trying economic times, many companies are looking for ways to run their businesses more efficiently. Solution providers such as global IT services company Virtusa use an offshore delivery model to provide those customers a broad range of services, including IT consulting, technology implementation and application outsourcing.
Even with an increase in total compensation to $1.5 million in 2011, Canekeratne is underpaid, according to the Obermatt/CRN Pay-For-Performance Index. While his compensation last year is nearly a 400 percent leap from the $301,000 he earned in 2009, the index shows that Canekeratne is underpaid by 84 percent during the period from 2009 to 2011. Virtusa executives did not return emails or phone calls seeking comment.
One reason for Canekeratne's strong pay-for-performance track record is that New York-based Virtusa's sales grew nearly 70 percent between 2009 and 2011, from $164.4 million to $277.8 million. The company relies on repeat customers: During its quarter ended March 31, 2012, 90 percent of revenue was derived from clients who had been using Virtusa's services for more than one year.
Earnings have risen impressively as well. In 2009, Virtusa posted $12.1 million in earnings, which soared to $20 million two years later, a 65 percent increase. The company's share price, meanwhile, more than doubled from $6.20 to $14.48 from the end of its 2009 and 2011 fiscal years, two years that were not always kind to the tech sector.
Canekeratne is one of the firm's co-founders and has served as chairman of the board of directors since the company's launch in 1996. He has been CEO twice: once from 1996 to 1997 and again from 2000 to now.
The CEO led the $27.8 million acquisition of ALaS Consulting last July, which has enabled Virtusa to expand its management consulting services to banking, financial services and capital markets customers. Further, under Canekeratne's direction, Virtusa's bottom line has benefited from the increased revenue growth of its customers, particularly those in the banking, financial services and insurance and communications and technology industries.
NEXT: Globecomm Systems

No. 1: GLOBECOMM SYSTEMS
David Hershberg, Chairman and CEO
Obermatt/CRN Pay-For-Performance Index: Underpaid by 93 percent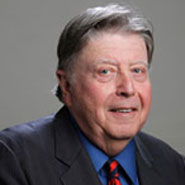 David Hershberg
Globecomm Systems founder, Chairman and CEO David Hershberg has increased revenue at Globecomm 61 percent during the past two years. With an impressive 50-year career in IT, Hershberg finds himself as the CEO offering the most bang for the buck on CRN's list of publicly held solution providers. According to the Obermatt/CRN Pay-For-Performance Index, Hershberg is underpaid compared with his peers by 93 percent for the period from 2009 to 2011. Globecomm did not return phone calls or emails seeking comment.
Hershberg, 74, started his career in 1959 at ITT Defense Communications, working on satellite programs. He has been a director at Globecomm since founding the company in 1994. But, despite launching Globecomm and three other successful technology companies -- ITT Space Communications, 1968; Comtech Systems Division, 1972; and Satellite Transmission Systems, 1976 -- Hershberg received less in adjusted compensation than his peers.
Hershberg's total compensation was $1.1 million in 2011, up 17 percent from 2009. His base salary increased in that time span from $475,000 to $577,000. According to the Hauppauge, N.Y.-based company's most recent proxy statement, the CEO earned the full Target Bonus Opportunity in connection with Globecomm meeting the companywide adjusted EBITDA target. Therefore, he earned an additional 50 percent of base salary.
If a CEO wants to keep his or her job nowadays, meeting those targets is mandatory, said Hollis Gonerka Bart, a partner at Withers Worldwide, where she leads the Litigation and Employment practice group.
"If you don't meet the targets as defined by board -- and those can be can be rolling three years, 12 months and so forth -- if the CEO doesn't meet that, they can be let go for cause," Bart said. "There's tremendous pressure from boards to make targets."
Under Hershberg's leadership, Globecomm's revenue has grown providing services and infrastructure solutions. Revenue in 2009 was $170.2 million and surged to $274.2 million last year. Earnings have grown impressively, too, from $3.3 million in 2009 to $9.0 million in 2011. The company's shares have increased more than 100 percent during that period, from $7.19 to $15.56, as well.
The company has supplemented its organic growth strategy through acquisitions, recently buying ComSource. Through that acquisition, Globecomm continued to expand outside satellite-centric based applications and improved its position within the wireless arena. However, as a government contractor, the company experiences some risk, as prime contracts can be reduced or terminated.
Overall, in terms of pay-for-performance, according to the Obermatt/CRN index, Hershberg is at the top of the list. Globecomm's combination of high earnings, increasing revenue and climbing stock price make its CEO and its shareholders winners.
RICK WHITING contributed to this story.