Peter Schweizer Sounds Off On High-Tech Corporate Cronyism
5:33 PM EST Wed. Oct. 10, 2012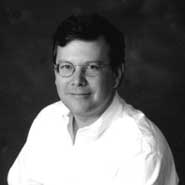 Peter Schweizer
Peter Schweizer, the William J. Casey Fellow at the Hoover Institution, Stanford University, who is featured in the CRN Tech News iPad report on the American Recovery and Reinvestment Act, is creating a political stir with a report from his Government Accountability Institute charging that President Barack Obama's failure to adopt industry standard anti-fraud credit card security measures opens the door to illegal foreign campaign contributions.
Below is an excerpt from an exclusive CRN interview with Schweizer regarding the $840 billion American Recovery and Reinvestment Act, part of a CRN Tech News investigation available exclusively on the CRN Tech News App from the iPad App Store.
Schweizer was the first to document the stimulus windfalls for companies and politically connected one-percenters in his landmark 2011 book "Throw Them All Out -- How Politicians and Their Friends Get Rich Off Insider Stock Tips, Land Deals and Cronyism That Would Send the Rest Of Us To Prison." Below are excerpts from the interview with Schweizer.
Who is playing this Washington insider ballgame of corporate cronyism the hardest?
I think it emanates from two sectors: No. 1, it is the energy sector, particularly the high tech sector. Again because there is so much money available, and if you read, for example, the Inspector General reports from the Department of Energy. They say there really was no process here. There are no written records. We don't know how decisions were made about who got loans and who didn't get loans. So the energy sector is one.
I think the second one is Wall Street. It is highly politicized as to who ends up getting bailouts, how they end up getting bailouts. I think we have a similar problem there that whether it is the Fed or the Treasury Department or overall White House policy, you have companies like Goldman Sachs and JP Morgan that know and that recognize that playing the political game is key. That is going to really determine whether you get a bailout and what kind of bailout you are going to get. There is a lot of evidence there that the more connected, the more political that the banks were in 2008, the much more likely they were to get bailouts and to get the amount of the bailout that they wanted.
[Related: Schweizer Lashes Out At Obama 'Cronyism' ]
What is your response to those that say this is just the way the game is played in Washington, and there is nothing wrong with it?
I don't fault the businessmen per say because it is their job, really, to maximize the profits for for shareholders and those that own equity in their companies. The problem is the effect this has on everyone else.
Yes, historically there has always been a component of using your connections to advance your company's interest. The problem is that there is so many more opportunities now, and the ability of the federal government to make or break a company is so much greater than it was ever before. And the effect of crony capitalism is although we want to kind of assume it is sort of a victimless activity -- What's the big deal? That's the way it has always been -- tax dollars have always gone to those people.
The problem is now that it has become so big, literally companies have come to the conclusion that they are better off spending money investing in politicians and hiring lobbyists than they are in research and development, that they are better off focusing their strategy on a government-based strategy rather than a market-based strategy. And to my mind that creates huge inefficiencies, and it will fundamentally undermine the products of the U.S. economy.
And that is going to have huge effects on everything from jobs, our international competitiveness and where the best and brightest go. If you are a very smart entrepreneur and we continue down this path, that smart entrepreneur being smart is going to spend less and less time trying to develop new technologies and spend more and more of [his] time developing political alliances. I think that ultimately is not good for the economy, for the American people or for the taxpayer.
NEXT: Schweizer On Rising Lobbying Expenditures

Looking at the 2011 lobbying expenditures from the likes of Google, Microsoft and others, these companies are spending more and more on lobbying. Is it because they are getting such a great return on that investment?
Absolutely. Look for example at a lot of corporations, and I'll use General Electric as an example. I know they are not purely high tech as others, but General Electric is a company and you'll have to check the numbers on this, but I think their net profits last year were [over $14 billion] with a 'B,' and they paid no federal taxes. They paid no federal taxes because of the way the tax code was written, because they got all sorts of tax credits for government programs.
General Electric last year spent $300,000 a day, seven days a week on lobbyists in Washington, D.C. And I think that activity is very much connected with the fact that they are not paying taxes.
So I think lobbying is a huge huge problem because at the end of the day it is going to favor the ones that are most connected, and it leads people to not trust and believe in the fairness of the tax system, in the fairness of regulatory activities or anything.
There was a study done for example by Stanford University that shows even when it comes to the Securities and Exchange Commission detecting fraud and the punishment that comes related to fraud related to financial matters that politically connected companies are much less likely to be detected. And when they are detected they pay much smaller fines. So we are even talking about, in effect, our law enforcement system or regulatory system being compromised. So I think lobbying is a huge problem.
Companies like Microsoft got into the game later. They were kind of pushed there in the 1990s when the Department of Justice came with the antitrust push. And you have companies like Apple with Steve Jobs who had traditionally a pretty small lobbying operation. I'm not saying they shouldn't do any lobbying. They have to protect their interests and the interests of their shareholders.
But there is a difference in my mind between defensive lobbying where you are effectively trying to bring sanity to certain ideas that certain government officials might have and expressing your concerns and offensive lobbying where you are not just trying to prevent the government from making your life miserable -- you are actually trying to get goodies and favors from the federal government. And more and more, it seems as if technology companies and others are spending an inordinate amount of time on the amount of lobbying time focused on offensive lobbying rather than just defensive lobbying.
You bring up the example of Apple which does not spend as much as Microsoft or others on lobbying yet is the most successful technology company in the world. It doesn't look like they got any stimulus windfall. It is hard to find them showing up on the corporate welfare radar. What does that say about Apple versus Microsoft and others?
I think it says a lot. Whatever anyone thinks about Steve Jobs -- you read reports that he was a pretty difficult guy to work with, very hard charging -- whatever anyone thinks about his management approach, there is just no question that this is a guy whose wealth and the success of Apple came from the simple fact that he produced products and services that millions of people wanted. You have to really look at that and say this is the quintessential idea of a technology company.
And I think some companies like Google started that way, and they have increasingly become much more connected with the political establishment in Washington. Their lobbying operations have dramatically expanded over the years.
Certainly the two founders and the company itself have invested in a lot of green energy companies that ended up getting loans and grants. So you even see Google, in effect, becoming much more corporate and Washington-oriented than it has been in the past, which to me is really quite sad.
NEXT: Schweizer On Google's Green Energy Investments

Former Google CEO Eric Schmidt was a freqeuent White House visitor, as was Google Director of Climate and Energy Dan Reicher, who was considered for a post in the Obama administration. Talk about their role in the clean energy arena.
It is very interesting if you look at the history of Barack Obama's presidential campaign which started in 2006. But in 2007 really he had a couple of key breakthroughs as far as getting big money behind him. One was on Wall Street where Robert Rubin from Citigroup really got behind him and said, 'this is a serious guy that we should look to.' This is even though Rubin was a Hillary Clinton supporter. But he sort of gave his approval so to speak.
The other one was in Silicon Valley, a very famous meeting that Eric Schmidt had with Barack Obama where he essentially said, 'this is a guy of substance and a guy we should be working with.' Well most politicians don't remember the 150th high powered guy that backed their campaign, they remember the first, second, third, fourth and fifth and Eric Schmidt was one of those early supporters of Obama and really pumped his stock up so to speak in Silicon Valley where [the Obama campaign] raised extraordinary amounts of money.
That is very, very important. I think this is one of the reasons, by the way, that you see executives often times give to both political parties, or they support several different candidates within one party in a primary because for them in a way it is less about ideology. It is more about a business investment, the idea or the notion that you basically are looking at this as an opportunity to create market share and profitability for your company.
Talk about Warren Buffett's lobbying for the $840 billion in stimulus funding and the economic benefits that it brought to him and Berkshire Hathaway focusing on some of the details in the book including the fact that Hathaway firms received $95 billion in bailout cash from the TARP funding along with his investment in Goldman Sachs, which received TARP money and $130 billion in FDIC backing for their debt.
I think that Warren Buffett is an example of a guy who has recognized the value of public imagery. And the public imagery that we have of Warren Buffett is the guy that owns Dairy Queen and lives in Omaha, Nebraska, but the reality is that his interest in politics has a lot more to do with recognizing that having political connections is part of the equation. And if you look at some of the past reports of Berkshire Hathaway you'll see that he talks openly about a public private partnership. And that is part of the reason, he is investing more and more, for example, in the railroads because he sees a consistency in getting government contracts and in getting government money rather than relying on private sector dollars for projects. And to my mind that is not a good thing. And again to me it is no surprise that he is somebody who has a very strong relationship with the current administration and his firms have benefited handsomely from the policies that have been implemented. And the timing of his transactions relate very much to the government actions.
You mention Buffett's purchase of Burlington Northern Santa Fe Railroad which after Buffett bought it increased its money spent on lobbyists from $1.2 million in 2008 to $9.8 million by 2009. Talk about that lobbying investment and the payoff for Buffett.
Lobbying is key because when it came to the stimulus in 2009, a lot of the lines had yet to be filled in, and they were filled in by lobbyists and by officials. So it was not only a question of the money to be spent but how the money was going to be spent and on what specific areas it was going to be spent. And he recognized very early on that with the talk about high speed rail, with the talk about mass transit and energy efficiency it was key to make sure that they knew how that money was going to be spent and what the projects were going to be. So he made a big commitment in hiring lobbyists to do so. And to my mind again I think that is what a business man does, but I wish it was much more focused on what you might call defensive lobbying protecting the interests of his company rather than trying to raid the Federal Treasury to pad his corporate bottom line