Microsoft And Its Partners: Sexless Marriages
9:53 AM EST Wed. Nov. 21, 2012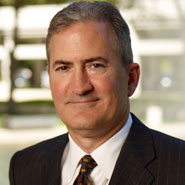 Marty Wolf
On Oct. 25, voracious trading in the stock of the Internet music streaming sensation Pandora tripped two circuit breakers within 10 minutes.
Trading was halted for a time. But the trading curbs were not triggered by anything Pandora did. Instead, they were caused by rumors circulating that Apple will offer a live music streaming service similar to Pandora -- the second time such rumors have surfaced this year. Both times, Pandora's stock tanked.
That's not surprising. Apple is a formidable competitor.
The latest rumor, reported by Bloomberg, was that Apple had "intensified talks" with major music labels and could launch such a service as soon as early 2013.
Investor response was swift and unequivocal as shares of Pandora fell more than 11 percent during the trading day, losing $2 off its opening share price of $9.29. The stock regained about half its lost value to close at $8.20.
On the very same day, Microsoft held two events in different parts of New York City at different times -- one to mark the launch of its new Surface tablet and the other to herald the arrival of its long-awaited Windows 8 operating system, tuned for mobile users. Given the nature of these announcements -- and the massive strategy shift they reflect -- it would not have been surprising if the stock prices of key players in Microsoft's partner network had also fallen off a cliff, especially its OEM hardware partners and distributors.
[Related: Microsoft Partners Weigh Sinofsky's Departure, Windows 8 Direction]
But they didn't. And they should have. For just like Apple, Microsoft can be a formidable competitor.
To be fair, Acer's stock did drop that week. Based in Taiwan with shares traded in the U.S. as an ADR, Acer closed at $25.40 on the 24th, $24.20 on the 25th and $22.60 on the 26th.
This decline was not a reaction to the Microsoft launch, however: It was a continuation of a slide that had begun earlier in the week after Acer announced disappointing earnings for the third quarter.
At the same time, the stock prices of other Microsoft hardware partners such as Dell, HP and Lenovo, and mainline distributors such as Ingram Micro and Tech Data, barely moved. Tech Data shares even made a small gain that week.
NEXT: What's Wrong With This Picture?

Investors have expressed concerns about the future prospects of many of these companies -- concern that is justified. For the fourth quarter of 2012, HP reported fourth-quarter 2012 revenue of $30 billion, down 7 percent year over year, and annual revenue of $120.4 billion, down 5 percent on declining sales in all three of its pillar businesses: PCs, servers and printers. For its third quarter of 2012, Dell announced an 11 percent year-over-year drop in overall revenue fueled in part by a 19 percent decline in revenue from PC sales.
But Microsoft's decision to make its own hardware, starting with Surface, does not seem to be high on the list of things investors are worried about. This is a serious miscalculation.
The story really began last June, when Microsoft revealed that for the first time in its 37-year-history, it would make a hardware product -- specifically, a tablet that it claimed would rival iPad and Android tablets in innovation and appeal. Furthermore, Surface would only be available in the U.S. through Microsoft retail stores.
Not surprisingly, Surface was kept secret from Microsoft hardware and distributor partners until just a few days before the launch.
I wrote at the time that Microsoft's new strategy would have a seismic effect on its partner network. At the very least, it upends decades-long relationships that Microsoft has cultivated -- and hopes to retain for some aspects of its business.
It is also certain to hollow out the value of many of the companies that have delivered the hardware platforms and distribution channels that have been essential in the past to Microsoft delivering on its value proposition to customers.
But that was then. This is now.
In formulating its new strategy, Microsoft is facing four new realities:
1. We are in a post-PC era. Sales of smartphones surpassed those of PCs in 2011. Sales of tablets will surpass laptops in just a few years.
2. The post-PC market is dynamic, exciting and rapidly changing and being driven largely by consumers instead of Microsoft's traditional sweet spot customer, large enterprises. For years now, Microsoft's hardware partners have been delivering PCs (desktops and laptops) that are uninteresting, unremarkable and uninspired.
3. The key to innovative hardware that appeals to consumers is having strict control over all aspects of product design, including the integration of hardware and software, as well as manufacturing and distribution.
4. Having a direct relationship with customers -- cutting out low-value intermediaries whenever and wherever possible -- is everything.
Sound familiar? It's a strategy that Apple has executed to become the most valuable company in the world.
NEXT: The True Cost Of Hardware

What was clear even back in June is that to compete with Apple, Microsoft is willing to do whatever it takes -- including blowing up the partner network it has worked decades to build.
There are countless companies that owe their success to Microsoft, but those days are over. And regardless of whether Microsoft is successful with its new strategy -- which is a huge question mark -- like toothpaste, it can't be put back in the tube.
Microsoft understands this and is going all out. CEO Steve Ballmer is now openly evangelizing that Surface is just the beginning of the company's foray into hardware.
Shortly after the announcement of Surface in June, in a letter to shareholders, Ballmer underscored the importance of the company's new strategy: "It truly is a new era at Microsoft. This is a significant shift, both in what we do and how we see ourselves as a devices and services company."
In an interview with the BBC during the October launch, Ballmer put an even finer frame around the magnitude of the strategy shift: "This is one of two or three big moment's in Microsoft's history." He continued, "It is fair to say we're going to do more hardware. Obviously, we are."
As if on cue, The Wall Street Journal reported a few days later that Microsoft is working with Asian component suppliers to test its first smartphone design.
So what should Microsoft's hardware and mainline distributor partners expect going forward?
For starters, Microsoft will cherry-pick the types of hardware it will make and what it will leave to partners. For example, desktop and laptop PCs today are commodities. Margins range from 4.5 percent for Lenovo in its latest reporting quarter to about 7 percent for HP. So don't expect Microsoft to go there.
In contrast, according to HIS iSuppli, which has disassembled a 32-GB Surface tablet to estimate a bill of materials, Surface margins are 53 percent, the highest in the industry. Surface margins are even higher than those of full-sized, Wi-Fi- equipped iPad models, which range from 37 percent to 48 percent. (iPad mini margins range from 40 percent to 57 percent.)
The fact that Microsoft has chosen to make money on Surface -- as opposed to being a loss leader for its software or services -- is proof of the company's seriousness. This is a model that Apple has honed, and to compete at the same game, Microsoft must play it in the same way.
The high margins also signal that inevitably, Surface price points and gross margins will decline, creating even greater competition for its traditional hardware partners and distributors.
As for Microsoft's mainline distributors, today they provide low-value and low-margin services that Microsoft can easily duplicate -- multivendor time and place, inventory and credit -- and so it will. It is notable that Surface is being sold only through Microsoft retail stores, at least in the U.S. And as a low-value product with minimal configuration options, Surface is ill suited for mainline distributors anyway.
NEXT: Can These Marriages Be Saved?

Can these marriages be saved?
It depends. It will take Microsoft a few more years -- perhaps many more years -- to replicate the storefronts, customer relationships and higher-value service offerings that are currently delivered by its VARs. Examples of Microsoft partners that should continue to do well are CDW and Softchoice, which feature strong Microsoft practices, desktop services and nonenterprise customers.
But over the long haul, if Microsoft is successful at implementing an Apple-like business model, its partners will need to develop new markets, new strategies and new partners to grow revenue and value.
Those that don't will find themselves locked into a marriage without sex -- with all the hard work that goes into making a relationship work without any of the rewards.
Marty Wolf is founder and president of martinwolf | M&A Advisors. Marty has been directly involved in the divestiture of six Fortune 500 divisions and has completed more than 115 transactions in the IT services sector. A frequent commentator and guest blogger for leading business and IT media outlets, Marty also acts as a counselor and trusted adviser to CEOs of select IT firms.