IT Competition Heats Up As U.S.-China Relations Thaw
4:00 AM EST Fri. Feb. 08, 2013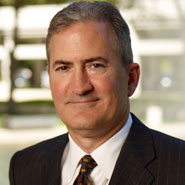 Marty Wolf
It's clear to me that President Obama wants the United States to reach out to the Far East during his second term, and especially to build more trust with China. This requires expanding his approach to Asia beyond security issues to embrace trade and economic cooperation -- in a sense, expanding democracy through business.
"We will support democracy from Asia to Africa; from the Americas to the Middle East, because our interests and our conscience compel us to act on behalf of those who long for freedom," Obama said in his inaugural address last month.
It is no coincidence that the President has refused to name China as a currency manipulator in the most recent "Report to Congress on International Economic and Exchange Rate Policies," even though this has been a contentious issue between the two countries for some time.
[Related: Surface Tension: The Next Move For Spurned Microsoft Partners]
But, let's not forget that trust occurs on two levels: public and private. And, industries that are prominently positioned in the public eye must be held to higher standards than industries that are not.
For example, front and center in the public eye with China are the quasi-solar trade war and China's alleged tire dumping. Solar manufacturing and tires are both huge, highly visible industries, and therefore, public trust is essential. However, backroom IT services and value-added IT solutions provisions are not an immediate commercial trade hot button, and so the IT industry can enjoy private trust.
Of course, there is the question of access to U.S. data and whether that data can be adequately protected. Chinese telecommunications giants Huawei Technologies and ZTE recently underwent an 18-month congressional investigation that concluded the two companies pose a security threat and should be prohibited from entering into U.S. contracts -- even though the investigation did not find any evidence either company was involved in spying.
As a result, there is literally a Chinese wall between U.S. businesses and Chinese IT companies. However, I see cracks in that wall that will lead to both more opportunities and more competition for IT solution providers for three reasons:
First, when it comes to IT, whoever is less expensive, faster and better wins. Indian IT companies have proven that with the explosive growth of the IT industry during the past decade in India.
Second, we are in a global economy, and market efficiencies will be taken wherever they can be found. If a U.S. company can get IT services from China that are faster and less expensive, it will. For proof of this, look at Microsoft, which is either the biggest customer, a large investor, or technology provider for many Chinese companies offering IT services, including Wicresoft and Beyondsoft. Trust between the two countries will only expedite the process.
And the third, most powerful reason for improved U.S.-China relations: We need China and China needs us. For U.S. companies to grow and improve efficiency, China offers huge untapped potential. For its part, China needs us for it to fulfill its global aspirations.
NEXT: China Invests In The Cloud

I wrote last fall that the Chinese government is investing billions of dollars to strengthen and grow the country's cloud computing infrastructure. This investment directly benefits Chinese companies providing cloud services that are higher margin and higher up the value chain.
The key facts behind this conclusion can be found in the numbers. In India, sales and profits of Tier I and Tier II IT companies over the past 12 months are up, yet enterprise value/earnings before interest, taxes, depreciation and amortization (EV/EBITDA) multiples are down nearly 10 percent. Over the same time period, Chinese IT companies outperformed Indian Tier I and Tier II IT companies on a EV/EBITDA basis by more than three times, and are currently trading over 20 percent higher than this time last year. This is despite Chinese IT companies having lower profitability margins than their Indian counterparts.
In China, profits are not keeping pace with sales growth because 40 percent to 60 percent of an individual company's business likely comes from domestic clients, which are extremely price sensitive.
We also noted that the largest customers -- and largest number of customers and potential new customers -- for IT services in India and China are in the United States. For India, this is an advantage. There is an obvious higher trust level between the U.S and India than between the U.S. and China right now.
But, that could change.
If Europe has been the U.S.'s main trading partner for the past century, we are at the beginning of a seismic shift. It appears that that the U.S. is rebalancing its foreign relations agenda toward Asia -- and especially China -- during President Obama's second term.
President Obama's inaugural address comments could signal the start of a new period in Asia-U.S. relations starting, of course, with China. The two countries can move from a clash of titans battling for supremacy to two world superpowers learning how to co-exist -- sometimes as adversaries, sometimes as competitors, but always as partners.
Meanwhile, many lower profile Chinese industries -- including IT -- might benefit by quietly growing at a torrid clip in a new world of private trust. And as Chinese IT companies grow and acquire globalization skills, current leaders in IT services and the IT supply chain in key geographies such as the United States and India should brace for determined new competitors.
Marty Wolf is founder and president of martinwolf | M&A Advisors. Marty has been directly involved in the divestiture of six Fortune 500 divisions and has completed more than 115 transactions in the IT services sector. A frequent commentator and guest blogger for leading business and IT media outlets, Marty also acts as a counselor and trusted adviser to CEOs of select IT firms.
PUBLISHED FEB. 8, 2013