Microsoft Names Martorano New U.S. Channel Sales Boss
5:16 PM EST Wed. Sep. 04, 2013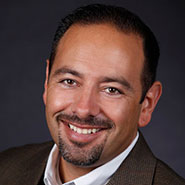 Eric Martorano
The Microsoft channel shake-up continued this week with the software giant naming Eric Martorano, a rising star in the company's channel organization, as general manager of U.S. Channel Sales, sources said.
The new job puts Martorano, who has cultivated tight relationships with SMB partners as senior director of U.S. SMB Channel Sales, into a role where he could have an impact on the distribution strategy for Microsoft's Surface tablet, according to one highly placed source close to the company.
"Eric has a history as a channel advocate working with VARs," said one source optimistic that the appointment could lead to broader distribution of Microsoft's Surface tablet. "He understands partner profitability and what it takes to be successful from a devices and services perspective."
[Related: Microsoft COO Kevin Turner: The Man Who Would Not Be King]
The new job gives Martorano responsibility for U.S. channel sales relationships with both systems integrators and large account resellers (LARs). That responsibility for the LAR business puts Martorano into the center of a heated debate surrounding Microsoft's Surface distribution strategy, which has been widely criticized by Microsoft solution providers.
Many partners feel burned by Microsoft's decision to take Surface to market initially through a direct sales model through Microsoft's own retail stores. It didn't help matters when Microsoft in July revealed an expanded distribution program that limited Surface distribution to just 10 LAR partners.
Martorano, who's been with Microsoft for six years and started his career working for a solution provider in Southern California, will report to Jenni Flinders, vice president of Microsoft's U.S. Partner Group. Flinders was the first to inform partners earlier this summer of the Microsoft Devices Program, which limited Surface distribution to LARs.
Mont Phelps, CEO of systems integration giant NWN, No. 88 on CRN's Solution Provider 500 list with $266 million in sales, said he is encouraged by the news of Martorano's appointment.
"It looks to me like the [Martorano] appointment is recognition that partners like NWN are an important part of the devices strategy," said Phelps, who has criticized Microsoft for mimicking Apple's iPad tablet strategy rather than embracing its vast solution provider network. "It's a very important job. I would hope the mandate is to collaborate with partners on the device's channel strategy. I would welcome the opportunity to help move the channel needle in the right direction."
NEXT: Microsoft's Critical Juncture

The Martorano appointment comes at a critical juncture for Microsoft as the company searches for a new CEO and attempts to recast itself as a leading player in the mobile devices and services market.
Microsoft just this week struck a $7.2 billion deal to buy Finnish smartphone giant Nokia's mobile devices and services business. The deal came with nary a mention of just how Microsoft's 640,000 global partners fit into the emerging devices business.
A senior executive for one of Microsoft's large enterprise partners, who did not want to be identified, said Martorano is going to need to move quickly to make Surface distribution changes or be faced with more partners embracing Apple, Samsung or another mobile device vendor.
"I have been trying to get the Surface guys to return my calls forever, so I hope this helps," said the senior executive, whose sales reps are angry that they are unable to source Surface from top distributors. "It's so frustrating. The only way we can support our customers is by ordering Surface through Microsoft's online store in small quantities. Microsoft won't even do a one-off [exception for large orders]. My sales reps have had it. They are looking at Apple and Samsung."
Martorano's promotion comes amid a flurry of changes in Microsoft's channel organization. Last week, Microsoft replaced Worldwide Channel Chief Jon Roskill with 17-year Microsoft veteran Phil Sorgen, who had been overseeing the software giant's U.S. Small and Midmarket Solutions and Partners Group.
Sorgen, who started as corporate vice president of the company's Worldwide Partner Group on Sept. 1, has said in a blog post that his goal is to ensure that Microsoft's future as a "devices and services" company is "enabled in concert with the channel."
The Sorgen appointment comes with a number of key Microsoft channel executives stepping down or moving into new jobs.
Geoff Nyheim, a 22-year veteran and vice president of worldwide Small and Midmarket Solutions and Partners corporate accounts and partner sales, is leaving Sept. 9. He's being replaced by Jennifer Heard, vice president of Microsoft's Small and Midmarket Solutions and Partners Europe, Middle East and Africa (EMEA) unit.
Barbara Gordon, Microsoft's vice president of worldwide support since 2009, is leaving Wednesday after nine years at the company. Taking her place is Kirsten Kliphouse, vice president of Microsoft's U.S. East Region Enterprise and Partner Group.
A number of Microsoft's field sales reps have waited until "calibration" -- the stack-ranking system that rates employees against their peers on a 1 to 5 scale, with 5 being the worst -- to move to new roles, which could mean there are more moves coming, a source familiar with the matter told CRN last week.
PUBLISHED SEPT. 4, 2013