Printer-friendly version
Email this CRN article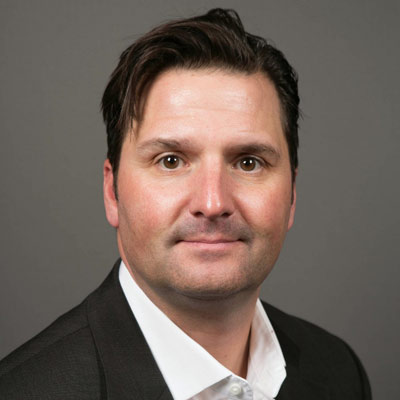 Fun Facts: Favorite movie and why:
Braveheart - There is no better movie that captures the heroic tale of triumph over tyranny. The movie offers strong leadership lessons and captures the amazing human spirit of why Freedom is so important.
Uses Twitter
Uses Instagram
Uses Facebook
Uses LinkedIn
Uses Vine
Has An Advanced Degree
Plays Golf
Loves To Read
John Schwan
Tintri Inc.
VP of North America Channel Sales
Bio and Background:
John Schwan serves as Vice President, North America Channel Sales at Tintri. In this role, Schwan leads the channel sales team to accelerate growth throughout the region. Schwan joined Tintri at a time of significant growth and further reinforces Tintri's commitment and focus on the Channel Program. With recent channel training and certifications program enhancements, the company is earning more revenue driven by partners. Tintri recently achieved major milestones in the channel including approaching 100 percent indirect sales, the launch of a global partner program and a reseller sales and sales enablement certification program. Schwan is responsible for educating and enabling the right partners so Tintri's business relationships are effective both internally and externally. Schwan's prior experience spans both strategic partner sales and business and partner development. He has held multiple roles at VMware, where he was most recently responsible for field engagement and sales success between VMware and top tier Solution Providers across North America. With over 20 years of IT experience and a proven track record for growing revenues, Schwan is an asset to Tintri's business expansion efforts. Schwan graduated with a Bachelor of Arts in Business and History from Hanover College in Hanover, Indiana.
Number of years with the company:
0.5
Number of years involved with indirect sales:
21
Reports to:
Tom Ellery/EVP World Wide Sales
Does that individual report to the CEO/president:
Yes
Number of employees in channel organization:
18
Top products sold through the channel:
The Tintri VMstore T800 series includes three VMstore models -T880, T850 and T820. With native VM-level data management across multi-hypervisors, the VMstore T800 Series platforms are purposed built for virtualized environments and private cloud deployments with hundreds or thousands of virtual machines Tintri Global Center -offers a single pane of glass from which customers can scale and manage up to 32 VMstore systems ReplicateVM -provides WAN-efficient per-VM replication between VMstores. Integrates with VMware Site Recovery Manager (SRM) to provide per-VM replication to meet recovery point objectives with Tintri per-VM replication. SecureVM -provides data at rest encryption
Partner organization's top accomplishments over the past year:
Expanded geographic coverage with coverage new distributors added worldwide, e.g. Networld, Arrow, Avnet Improved partner skill set with 1300+ of TCPs trained worldwide Improved partner tools by creating a user friendly mobile app Named CRN Emerging Vendor 2014, awarded 5-Star Rating in CRN's 2014 Partner Program Guide and awarded a spot in the 2014 Channel Chiefs list
How partner community has grown over the past year:
Tintri's partner eco-system continues to grow at amazing rates in terms of revenue contribution. Our Partners performance is exceeding growth rates of 140% year over year. We are adding partners to support our Global growth in EMEA and APJ and deepening relationships with our partners in the Americas vs. adding more to our ecosystem.
How do you expect your channel sales as a percentage of your company's overall sales to change:
Increase
How do you expect the number of channel partners you work with to change:
Stay the Same
Top channel goals for 2015:
Increase overall percentage of company revenue that comes through the channel
Focus on a small number of elite partners
Improve partner profitability
Single most innovative partner initiative in 2014:
Execution and roll out of our comprehensive channel strategy -is our key innovation for 2014. Tintri has always gone to market with partners but our new strategy set clear expectations of our field sales force as well as defining roles of our Partner Sales Managers allowing us to become a more predictable and engaged business partner with our solution providers. The strategy clearly defined our commitment and expectation of our business partners. This foundation allows us to create more strategic business partnerships with clear path to partner profitability.
Key channel/partner investments made over the past year:
Added VP of Channels role as well as channel personnel across in NA, EMEA, and APJ Increased partner incentives Funded heads More business development spending on co-marketing activities More automated tools to simplify partner experience
Plans for attracting the next generation of solution providers:
There is a huge market opportunity as traditional storage is being displaced by next generation storage that's faster, smarter, easier to manage and more cost-effective. Tintri has the industry's only storage platform purpose built for virtualization and cloud with VM-level capabilities and deep integration with VMware. Partnering with Tintri translates into highly differentiated offerings. Partners can also use tools through REST API and PowerShell scripting to help customers create highly automated workflows. 70% of Tintri customers repurchase at 2.7x of their initial sales, which enables partners to pursue a -land and expand- sales plan for repeat business.
Advice to someone getting into the channel today:
For those getting into the channel today- my advice is that they find a technology partner who is truly disruptive that will provide them the ability to differentiate themselves and offer true customer value. They should also pick a manufacturer who is fully committed to the channel that offers programs that are easy to understand and are predicable along with profitable.
Unedited Content Provided By Vendors
Printer-friendly version
Email this CRN article