Printer-friendly version
Email this CRN article

One of our "50 Most Influential Channel Chiefs"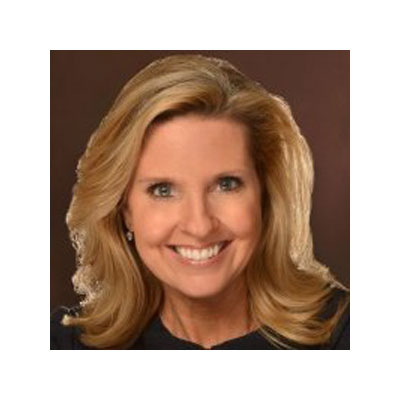 Fun Facts: Favorite movie and why:
Rudy is a favorite movie. It has all the ingredients of success -- competition, triumphs, good guys win the right way, and entrepreneurial spirit.
Uses Twitter
Uses Facebook
Uses LinkedIn
Once Worked In A Restaurant
Cheryl Cook
Dell
Vice President, Global Channels and Alliances
Bio and Background:
Cheryl Cook is Vice President of Global Channels & Alliances for Dell, where she is responsible for ensuring a consistent and coordinated approach to Dell's Channel Partners, Alliance Partners, Strategic ISV and OEM customers and partners. Prior to her current role, Cheryl served as Vice President of Dell's Enterprise Solutions. She was responsible for the go-to-market strategy and execution for Dell's storage, server, networking and related software businesses. Integral to Dell's enterprise solutions strategy, Cheryl also led global sales transformation efforts, developing and elevating sales acumen to ensure robust consultative selling skills, and the successful integration of intellectual property acquisitions and domain specialist expertise. Working in collaboration with the product engineering group, marketing and field sales teams, Cheryl and her team ensured the integration of customer feedback and priorities in the development of Dell's enterprise portfolio. Cheryl brings more than 26 years of IT and high Tech experience to her current role. Recently, Cheryl was honored as one of CRN's 20 Channel Chiefs to Watch and CRN's Power 100 -Most Powerful Women of the Channel list. Cheryl is active in the Dell Women's Entrepreneur Network (DWEN) which recognizes female influence in business and technology and unites top global women business owners in a vibrant entrepreneurial community. She is also involved in Dell's Women in Search of Excellence (WISE) group whose interest aligns with women's issues, rooted in accelerating the role of women in the workforce.
Number of years with the company:
3.5
Number of years involved with indirect sales:
17
Reports to:
Marius Haas, Chief Commercial Officer and President, Enterprise Solutions
Does that individual report to the CEO/president:
Yes
Number of employees in channel organization:
N/A
Top products sold through the channel:
Dell Storage, including Dell EqualLogic and Dell Compellent Dell PowerEdge Servers Dell PowerVault Dell Latitude Notebooks Dell Optiplex Desktops Dell Precision Workstations Dell KACE Systems Management Dell Software Dell SonicWall Dell Data Protection
Partner organization's top accomplishments over the past year:
In January 2014 we rolled out new initiatives within our PartnerDirect program to strengthen and expand our commitment to the channel. We offered a 20% internal compensation accelerator for any sale of PowerEdge VRTX, storage, networking, software, thin client, workstations and SecureWorks solutions for new customers sold through channel partners. This resulted in over 4,300 new customers, over 600 prospects, and more than 10,000 new orders, including 1,200+ in storage and 1,600+ in software.. In addition, we also launched a comprehensive plan to ramp our business with Distributors globally. This initiative has resulted in 80+% growth in our distribution business. Our overall results are reflected by the increase in Dell's channel revenue now exceeding 40% of Dell total commercial revenue as compared to last year when our Channel revenue was about one third. In addition, CRN named us a 5-Star system vendor in the 2014 Partner Program Guide, and we won two CRN Channel Champions Awards in Enterprise Network Storage and Dell SonicWall SMB Network Storage.
How partner community has grown over the past year:
Dell's Channel revenue now represents more than 40 percent of overall Dell revenue. Our Channel business is growing significantly faster than the overall market. Channel revenue growth is also up double digits in 10 of Dell's top 11 countries year-over-year in FY'15. We have over 167,000 channel partners globally and over 54% of our channel partners are engaged in our online training and enablement.
How do you expect your channel sales as a percentage of your company's overall sales to change:
Increase
How do you expect the number of channel partners you work with to change:
Increase
Top channel goals for 2015:
Improve partner technical skills
Improve partner profitability
Increase the amount of net new accounts coming through partners
Single most innovative partner initiative in 2014:
Our most innovative initiative was our focus on partner Competencies in 2014 to drive partner success and customer satisfaction. Dell partners with Competencies grow four times faster than partners without Competencies. Focusing our efforts on partner enablement -from increasing our partner training completions by 102% to aligning our individual incentives to promote partner training -has significantly enhanced our partner capabilities, improved their customer satisfaction, and increase our partner loyalty. To further drive this innovative approach to enablement, we've implemented our Advanced Competency structure, where partners can achieve our highest partner level (Premier Partner) through expertise in a single focus area, including Network Security, Storage, and Identity & Access Management (IAM). By enabling partners with deep, narrow competencies, as well as those that carry multiple Dell solutions, we've further enabled our program to address partner requirements while maintaining the program simplicity and clarity for which we are known. Another significant initiative this year has been to expand Dell's overall Go-To-Market approach to be much more inclusive and focused on solution providers and distributors.
Key channel/partner investments made over the past year:
Dell consolidated channel and direct sales teams into a single organization to drive collaboration. Dell significantly expanded our presence in key global distributors, signing and launching three of the top five global distributors in 2014. Dell expanded and integrated sales and partner training functions to drive stronger enablement of our partners. GE Capital Commercial Distribution Finance, Wells Fargo Capital Finance and IBM Global Financing working with Dell Financial Services to offer partners expanded credit options. Dell launched a 20 percent compensation accelerator in North America to incent direct sales force to work with channel partners on seven solution areas.
Plans for attracting the next generation of solution providers:
We announced our continued commitment to empowering channel partners globally to grow their businesses and deepen customer relationships. Dell will make significant investments in training, field equipment and financial incentives to provide partners with more opportunity to grow their businesses and help their customers architect and build future-ready data centers. We are also attracting partners in new solution areas like software. Dell PartnerDirect was built and continues to be enhanced based on partner feedback. Dell is increasing its commitment to partners by developing a wide-ranging set of new campaigns to drive predictability, profit and opportunity for the indirect channel worldwide.
Advice to someone getting into the channel today:
Invest in training and certifications so that you can be a trained expert and trusted advisor to your customers across a full breadth of products and solutions, which in turn, enables your sales to continue to grow. Serve as your partner's biggest advocate by addressing the critical factors that drive engagement, from profitability to competency building -clearing the path for their success clears the path for mutual success and growth.
Unedited Content Provided By Vendors
Printer-friendly version
Email this CRN article