Printer-friendly version
Email this CRN article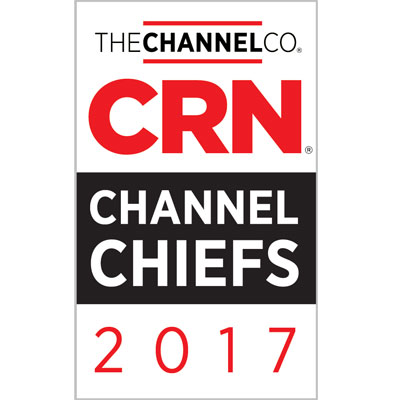 Nathan Adams
Director of Global Channels
Centrify Corporation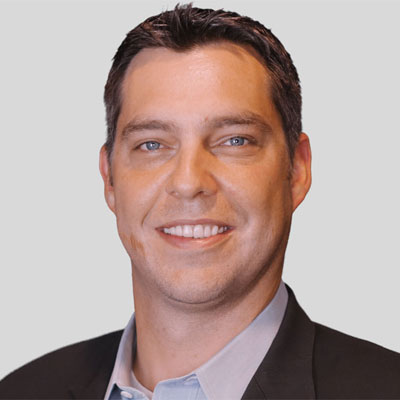 Number of years in current channel chief role:
1.5
Number of years with the company:
3.5
Number of years involved with indirect sales:
17
Reports to:
Gary Taggart SVP WW Sales
Does that individual report to the CEO/president:
Reports to CEO
Worldwide Channel Partners:
N/A
North American Channel Partners:
N/A
Number of employees in channel organization:
17
Company's percentage of revenue from solution providers:
N/A
Bio and Background:
Nathan Adams was promoted to Director of Global Channels at Centrify Corporation as of July of 2015. In this role, he is responsible for driving a consistent global strategy into each of Centrify's established Geographies. Nathan implemented the CCPN (Centrify Channel Partner Network) in January of 2014, and has led the North America channel team to consistent year over year grow in partner generated revenues. Prior to Centrify, Nathan held a Storage Executive role at Dell within Dell's GCC (Global Commercial Channels) organization. Nathan has also held leadership roles at Blue Coat Systems as the Director of Mid-Market sales, along with Director of Channels for Eastern US and Federal Markets. Before joining the vendor side, Nathan was an Account Executive for 2 separate IT solution providers Red River and CDW/MicroWarehouse; selling complex IT solutions into the United States Air Force. Nathan currently lives in Austin, Texas and enjoys spending time with his wife and three children.
List up to 10 of your top products/services sold through North American channel partners:
Compromised credentials continues to be the leading cause of data breach; but traditional perimeter-defenses cannot protect users with too many passwords, too much access and too much privilege. Centrify helps customers solve these problems and establish a new perimeter - based on identity; which reduces risk and simplifies administration. With Centrify's growing channel ecosystem, it is important that all of these capabilities are offered to this high-growth market. All products are sold through the channel: Centrify Identity Service (CIS), Centrify Server Suite (CSS), Centrify Privilege Service (CPS).
Name your partner organization's top accomplishments in the channel over the past year and specify the role you personally played in them:
In 2016, Nathan, channel operations and channel marketing developed and launched an entirely new partner portal (PRM). This was created as part of the continued evolution of Centrify's channel partner experience. Major enhancements to deal registration reporting, lead sharing, access to certifications and ease of access to marketing and sales assets has been implemented in phases to ensure the most adoption possible by the partner community. In addition to the external experience, the partner portal has been built on the same CRM platform that Centrify uses internally. This creates a more real-time reporting capability and enhancements for internal channel and sales processes as Centrify creates a more indirect-focused sales culture.
Describe how your partner community has grown over the past year either in average revenue per partner or overall expansion of your partner base or in specific market segments:
Centrify invested heavily the Public Sector market in 2016. Centrify was placed on numerous state contracts and other contract vehicles that are critical to doing business in the state government. New partnerships were formed as a result of this and specific public sector SPIFS and incentives were created to compensate consulting/reselling companies and ongoing contract management. Focus on a smaller sub-set of "go-to" partners has also solidified Centrify as a high-growth and profitable vendor. The opportunity to sell all Centrify products into a customer has eliminated the need to work with other point products in the identity management space.
Provide one example of how you personally worked to help or solve a problem for a solution provider over the last 12 months:
One large integrator has decided to implement all of Centrify's technologies internally, as they had multiple identity management needs. They needed privilege management for sensitive systems, provisioning and integration with cloud and on-premise applications, multi-factor authentication implemented across systems, devices and applications along with full auditing of these. In addition, they have been looking to displace the current mobile device management solution. Centrify is the only vendor that could provide all of these solutions on one platform and eliminated the need for the IT team to learn and install 5 different vendor technologies.
Do you expect your channel sales as a percentage of your company's overall sales to increase, stay the same or decrease over the next 12 months:
Increase
Do you expect the number of channel partners you work with to increase, stay about the same or decrease within the next 12 months:
Decrease
What are your top channel goals for 2017?:
Increase overall percentage of company revenue that comes through the channel
Focus on a small number of elite partners
Increase the amount of professional services going through partners

Name the single most innovative initiative for which you and/or your team were responsible in 2016:
Centrify executed partner enablement seminars in many of the major cities throughout the US and Canada. The goal of this was to make partners "sales ready" upon leaving the event, sales and technical individuals also walked out with their annual certification as well as networking with their Centrify peers. Enablement also consists of providing partners with the proper selling tools, Centrify's marketing team hired a dedicated enablement manager to refresh and redesign all partner facing material including, partner playbooks, email templates for partner prospects, flip guides for pain point positioning and also new product and feature launches. The new launch of Centrify's partner portal was a large project that continues to evolve and provide significant value to our channel partners.
What were the key channel/partner investments you made over the past year?
Nathan and his team put a very heavy focus in some key areas that have proven to drive significant growth for Centrify. Dedicated channel resources were re-aligned specifically toward Public Sector partners, a small number of national security focused partners and regional non-competing partners. The ability to focus on a smaller sub-set of organizations who are committed to Centrify has driven more significant revenue and transaction numbers with those partners. This has also created more impactful services work for many of them. Partners that see the most success, are the ones who sell the entire platform of Centrify products.
If you were starting a solution provider today, what would that business focus on and why?
If I was going to start a solution provider today, it would be focused on driving security solutions and services that would proactively address the increasing number of data breaches. Proactive thought leadership, consulting and assessment services around privilege management, multi-factor authentication, session & device monitoring and risk analysis would all be areas of expertise. There is a high demand for this type of service; so with the right marketing, sales and technical resources, this would be a very valuable market to focus on.
What is your advice to someone getting into the channel today?
Always focus on positioning your product in a way that provides true value to a partner's business model and organizational strategy. It's not just about your wonderful product and that they should be selling it. It's about how the partner can effectively sell it, how it complements their current offerings and how they can use your technology to differentiate themselves from their competitors. With that in mind; Partner enablement, lead generation, business planning and execution will drive partner success. Also everyone at the vendor should support channel activities including all sales/technical/leadership teams, not just the channel managers.
What is the best business book you read this year and why?
I recently finished the book, SCRUM - The Art of Doing Twice the Work in Half the Time, by Jeff Sutherland. SCRUM is a popular framework our industry uses to create new software and products based on adaptive, self-correcting systems and Mr. Sutherland has a history of creating high-performing teams with an emphasis on greater productivity in less time as well as team interaction and accountability. This book is a great read because it's applicable to work and home life. I look forward to applying what I've learned from this book to meet objectives for 2017.
If you could have any person, living or dead, as your mentor, who would it be and why?
I am blessed to have one of the best mentors I could ask for. Garry Taggart, the Centrify WW VP of Sales, works very closely with me to constantly evolve professionally and also is someone I highly respect and look up to for maintaining a well-rounded personal and spiritual life.
Unedited Content Provided By Vendors
Printer-friendly version
Email this CRN article