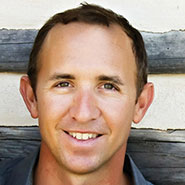 CRN Exclusive: Lenovo's Kinlaw Promoted To North American Channel Chief
Lenovo is set to announce Sammy Kinlaw will take the North American channel helm starting April 1 in a promotion that puts the nine-year Lenovo veteran in charge of the company's server, PC and storage channel business.
The Best And Brightest: 2015 CRN Channel Champions Awards
The 25th annual Channel Champs awards were held this week at XChange Solution Provider 2015, where solution providers voted which vendor partners were best-of-the-best in 28 different technical categories.
Channel Beat: SAP Cuts Jobs In Stalling Areas
In other top stories, Apple's next iPad could be more enterprise-friendly. Also, Cisco boosts its security portfolio with a new partnership.
Top 6 Flashy Wearables At Mobile World Congress
The wearables market remains red-hot with several vendors showing off their latest products at Mobile World Congress in Barcelona this week. Here are six that stood out.