Printer-friendly version
Email this CRN article
Vertical Networks Monday plans to expand its converged communications offerings with the launch of customizable call routing and interactive voice response (IVR) software.
The InstantOffice Call Management Suite is a set of four application modules that include call routing and queuing, IVR, enterprise application integration and reporting.
Solution providers can implement the software to give each of a customer's branch offices local control over call management, said Dean Schoen, vice president of marketing at Vertical Networks, based here.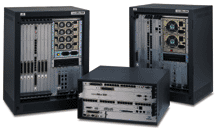 The new suite includes call-routing, IVR software for the InstantOffice platform.
"Until now, the cost and complexity of trying to distribute functionality to a network of small locations has been cost-prohibitive," Schoen said.
The suite runs on Vertical Networks' InstantOffice 3500 and 5500 series systems, which combine circuit-switched and IP-PBX capabilities, data networking features, voice mail and computer-telephony applications on a single box for branch offices and SMB customers, Schoen said.
"I like the concept of everything being in one box: PBX, voice mail and data," said Roger Weinstock, CEO of CDN Partners, a solution provider based in Lakeland, Fla. "It's easy to [our customers, easy to us, and the [dependability factor is just tremendous."
InstantOffice systems can save clients thousands of dollars by reducing the number of long-distance calls and the phone lines that are required, Weinstock said.
Call Management Suite, which CDN has been beta-testing, makes the systems even easier to manage and use, he said.
Solution providers can use the suite to set a customer's system to route calls based on the number dialed, the originating number or menu options.
Partners can also use Microsoft VBScript to customize IVR menus and prompts, Schoen said.
"You can match the caller ID to a database to [find out if this person is very important to you because they're a large customer or a repeat customer," Schoen said.
The reporting module provides realtime Web-based statistics tracking to analyze network utilization, he said.
Pricing for each component of Call Management Suite, which is available now, starts at $2,000.
Vertical Networks sells exclusively through channel partners, using solution providers to target SMB clients and carriers such as AT&T to serve large enterprises, Schoen said.
Printer-friendly version
Email this CRN article