Solution providers see Macromedia, Lutris as alternatives
Printer-friendly version
Email this CRN article
While BEA WebLogic and IBM WebSphere have captured the Java application server space in market share and mind share, solution providers say clients don't always need such heavy-duty app servers for e-business solutions.
Solution providers are increasingly recommending less expensive but still efficient options, such as Java 2, Enterprise Edition (J2EE)-compatible app servers from Macromedia and Lutris Technologies.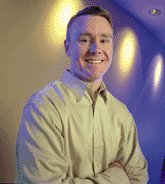 Macromedia positions itself as Wal-mart of app server market, says Dan Murphy.
"If NAPA [National Automotive Parts Association said, 'We're going to run all of our auto parts stores off of one app server and process 4,000 transactions every five minutes,' I would adhere to the big boys, because why take the risk?" said Rick Lingsch, director of business development for Norcross, Ga.-based technology services firm eApps. "But even with a large retailer thinking of supporting 1,000 concurrent users and 1,000 orders a day, I wouldn't hesitate to use Lutris EAS or something like that."
Lutris and Macromedia design their app servers with efficiency in mind, said company executives. Both price their app servers at $4,495 per CPU. App servers from IBM and BEA start at about $20,000 to $30,000 per CPU and cost much more with additional, sometimes unnecessary, features, they said.
Lutris EAS is compliant with the de facto app server standard J2EE, but also gives solution providers the option of adding new features as they see fit, said David Young, Lutris' chief evangelist.
Macromedia's Dan Murphy, senior manager for JRun product marketing, said his company positions itself as the Wal-Mart of the app server market, providing a solid product without all the frills.
Jim Burke, president and co-founder of Boston-based consulting firm Mindseye Technology, said choice of app server also depends on what kind of Java development a client requires.
Any Java-based app server compliant with J2EE creates applications using the three types of Java development: Java Server Pages (JSPs), servlets and Enterprise JavaBeans (EJBs). If a client needs only basic Java development using all three for a solution, Burke said, a lower-priced application server is just as good as a more expensive one.
"If we're all writing JSPs and the servlets for these Beans, why do you need to grab IBM's WebSphere and run it?" Burke said. "You really don't."
A report by Gartner released last year said companies have overspent about $1 billion on application server technology since 1998 and will waste about $2 billion between 2001 and 2003. "The application server vendors are encouraging customers to purchase
higher-end technology they just don't need," said David Smith, Gartner vice president and research director, in a statement. "It's like buying gourmet food to feed kids at summer camp. It's just not necessary."
But there are definitely cases,such as projects that require integration with back-end systems,in which an app server such as IBM's or BEA's would be the best option, said David An, Mindseye's CTO. "If you do need to integrate in an enterprise [by talking to an SAP system or an inventory system, then you may want to use WebLogic or WebSphere," An said.
Still, sometimes it's sheer marketing power that convinces a client to use a more elaborate product, said Mindseye's Burke. "It's all marketing at this point," he said. "But everybody needs to have a full understanding of the value being brought forth by the JRuns [of the industry. . . . There might be perceptions that it doesn't scale or that it has this issue or that issue, but there are a lot of companies using this product and it's fine."
Printer-friendly version
Email this CRN article