Page 1 of 11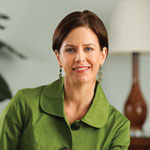 Dee Dee Acquista
Director, VAR Sales
Websense
Years in position: 4
Years in channel: 18

Highlights: Websense's VAR partner base grew significantly in 2010, scoring several technical achievements and growing incremental revenue by selling across the entire Websense Triton solution, says Acquista. Websense also introduced a new team of field sales engineers in 2010 to better support channel partners and invested in more resources and support for those partners that are invested in Websense.

Goals: In 2011, Websense has been focused on helping partners grow their incremental business, seize new opportunities and build their brand by offering greater marketing and demand-generation resources. The company is also working to ensure partners have what they need to sell Websense more effectively and better support their customers, according to Acquista. In addition, she says, Websense will continue to invest in the technical enablement of partners to help build their security specialization and bolster their business value.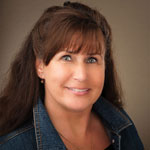 Sharon Alt
Director, North American Region Channel & Distribution, Sales & Marketing Group
Intel
Years in position: 6 months
Years in channel: 20

Highlights: The most significant achievement for Alt was the launch of the Intel Technology Provider program, which aims to support the sales and marketing efforts of all Intel channel partners.

Goals: Alt's aim is to evolve Intel channel programs to encompass new channel partners selling Intel products at all levels of integration. Part of that goal is to continue to better enable system builders, ODMs and resellers in new business models, new vertical markets and new product categories.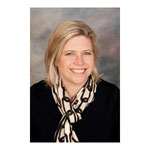 Jennifer Anaya
Vice President, Corporate Marketing
NetEnrich
Years in position: 1
Years in channel: 14

Highlights: Anaya provided strategic communications and market strategy for the launch of Ingram Micro's new divisional initiative introduced in November 2010. In April, she helped develop and launch NetEnrich's Closet to Cloud program and brand platform.

Goals: Anaya aims to establish sales, marketing and enablement support within NetEnrich's Partner Program to give 400 partners new tools to grow and develop their IT and managed services businesses. She plans to develop new IT service products that make it easier for channel partners to deliver remote managed networking, virtualization, storage and cloud services around the hardware/software solutions they sell.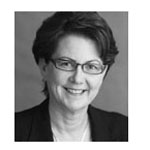 Allison Ash
Vice President, Worldwide Channel Sales
Guidance Software
Years in position: 1
Years in channel: 13

Highlights: Ash was instrumental in the implementation of Guidance Software's new Guidance Global Partner Program, which gives channel partners the ability to build new service practices or augment existing practices around EnCase Cybersecurity. Ash also was named a 2011 Channel Chief.

Goals: In the next year, Ash plans to ensure that Guidance Software has training programs in place to enable partners to sell more effectively and establish programs that allow them to drive their own professional services around Guidance Software's products. She also plans to improve internal processes to make it easier for partners to do business with the company.

Tricia Atchison
Senior Director, Channel Marketing Americas
Symantec
Years in position: 6
Years in channel: 17

Highlights: Atchison unveiled Symantec Campaign Creator and the Symantec Partner Support Center for Marketing to enable partners, specifically SMBs with limited time and budget, to improve the speed and efficiency of their marketing campaigns and leverage Symantec's marketing resources to drive more demand for their businesses. In addition, Atchison focused on enhancing the company's partner community by offering tools such as Content Syndication, Social Media, Marketing Menu and sales and technical enablement activities.

Goals: Atchison will continue to focus on driving more engagement with partners and help them utilize Symantec's partner resources to ensure their success. This includes the development of more tools, programs and incentives to help partners drive more revenue. Other priorities include additional training, as well as taking advantage of Symantec's Partner Community and social media to better engage with partners, and continuing to foster the relationships between Symantec's channel partners and global strategic alliances.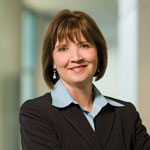 Wendy Bahr
Senior Vice President, Global & Transformational Partnerships, Worldwide Partner Organization
Cisco Systems
Years in position: 1
Years in channel: 6

Highlights: The creation of Cisco's Worldwide Partner Organization has allowed for a more strategic and integrated focus on global and transformational partners, says Bahr, which helps Cisco define new business models and routes to market.

Goals: Bahr will continue to help partners get closer to customers to address business solution needs and help them expand their services offerings by mapping them to the following Architectural Plays: Borderless Network, virtualization and collaboration. These position partners as the business process innovators for customers and reinforce their value in helping customers achieve their business goals, according to Bahr.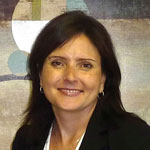 Heidi Baker
Vice President, Sales
Bell Techlogix
Years in position: 2
Years in channel: 13

Highlights: Baker cites 12% overall company growth, 45% services growth and the success of data center monitoring as key accomplishments. Bell Techlogix also added the Cisco Unified Computing System specialization and practice as well as EMC to its product lines and completed several large virtualization projects.

Goals: Baker hopes to achieve 15% company growth and 30% services growth with the formation of a National Business Development team. She also aims to launch a Managed Service Provider offering.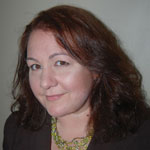 Jessica Baker
Global Director, Partner Programs
Compuware
Years in position: 1
Years in channel: 10

Highlights: Compuware made many key strides last year, says Baker. It invested in key technologies that bring partners closer to the business and provided them with customizable marketing collateral and sales tools. In addition, Compuware integrated separate business units into the Compuware Partner Network program; launched a specific initiative for service providers to enable the cloud; and held its first global partner conference.

Goals: Baker plans to roll out improved global online training, introduce an individual certification program and accreditation for partners, and launch new programs to drive adoption for sales, technical and marketing enablement. In addition, she says, Compuware's business is growing at a rapid pace so onboarding team members will be as critical as onboarding partners. Compuware's goal is to streamline that process and have channel managers ready and effective as soon as possible.

Tracy Balent
Chief of Staff, Vice President, Channel Strategy, Data Management
CA Technologies
Years in position: 1
Years in channel: 23

Highlights: Over the past year, Balent notes, CA has accelerated partner and customer confidence through the alignment of sales teams, the adoption of new product releases, the introduction of profitability programs such as "More Deals, More Dollars" and the launch of lead referral programs.

Goals: Balent's key focus will be arming service providers with data management solutions and programs that give them greater services depth across a broader set of customers. Service providers will be able to offer a hybrid cloud model of on-premise and off-premise data management solutions. In addition, CA is zeroing in on profitable channel programs, playbooks, qualified leads and alignment of regional sales/technical teams to partners.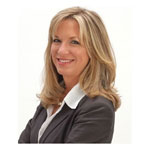 Candace Banc
Director, IBM Sales, Enterprise Computing Solutions
Arrow Electronics
Years in position: 5
Years in channel: 17

Highlights: In a year of slow IT spending recovery and dramatic change in the marketplace, Banc says she is proud to have driven double-digit, year--over-year growth across Arrow's IBM Services practice. Banc also led Arrow ECS' North American IBM group through a strategic business transformation, creating greater economies of scale and a more consistent support model.

Goals: Banc's goals are to expand current key areas to grow Arrow's overall portfolio of opportunities and focus on resources. Banc says she is committed to providing employees with enhanced tools to grow personally and professionally and participate in Arrow's success at a more engaged level.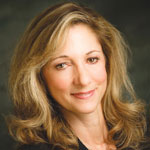 Yara Barkopoulos
Director, Oracle Group Services, Enterprise Computing Solutions
Arrow Electronics
Years in position: 8
Years in channel: 23

Highlights: Barkopoulos has been working to re-engineer Arrow ECS' North American Oracle group service unit by transforming processes, tools, resources and training offerings for resellers following last year's acquisition of Sun by Oracle. Barkopoulos helped manage the integration of Arrow ECS' Oracle and Sun businesses while continuing to achieve sales objectives. She also led an ECS-wide project to expand point-of-sale and contract-renewal services and help resellers maximize sales.

Goals: Barokopoulos is focused on completing the integration of legacy Oracle and Sun businesses into a unified organization and continuing to restructure the business model to drive growth for Arrow, Oracle and resellers. She also aims to further differentiate Arrow ECS through services offerings, including Arrow Fusion professional services, supplier services and services through the supplier-platform businesses. Her personal goal for next year, she says, is to mentor other women in the industry.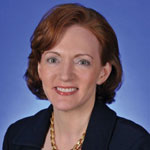 Cindy Bates
Vice President, U.S. SMB & Distribution
Microsoft
Years in position: 1
Years in channel: 16

Highlights: Bates brought together six different teams to create Microsoft's new SMB&D organization to deepen the focus on SMB opportunities. Microsoft trained 27,000 channel professionals through more than 500 instructor-led and Web-based training events. Bates helped develop new partner programs (VAR Champions Club and SMB Cloud Champions Club) to create new opportunities and engage with top-performing partners. She also worked with Microsoft's distribution and VAR partners to help them transition to the cloud.

Goals: Bates says it's an incredibly exciting for partners as Microsoft launches Office 365, bringing enterprise solutions to SMBs. She looks to advance its virtualization business, enabling partners to leverage the strength of the company's offerings, including the management capability in System Center. She will continue her involvement with social media, through Twitter, LinkedIn and her own blog, with SMBs about the value of using partners. She aims to maintain a diverse, high-performing organization that is accountable to partners.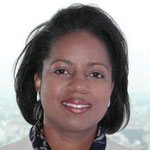 Kristie Bell
Vice President, GTS Channels, Alliances, Midmarket
IBM
Years in position: 3
Years in channel: 7

Highlights: Bell introduced a managed cloud services portfolio for IBM partners to resell (tier-one and distributors) and helped partners identify opportunities for complementary services offerings that extend client value and expand margin. She continued to strengthen services channels programs with a new top partner management system and new enablement and business development programs.

Goals: Bell aims to drive services partnership growth and market expansion with focused enablement and prioritized partner offerings. The goal is to integrate partners into the fabric of IBM's services business.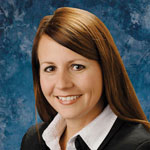 Angela Beltz-Norrie
Vice President, Product Marketing, Cisco Solutions Group
Tech Data
Years in position: 1
Years in channel: 11

Highlights: Beltz-Norrie helped launch Tech Data's dedicated Integrated Supply Chain Services division and managed the account of its No. 1 customer, for which Tech Data was named Distributor of the Year. The successful alignment with Cisco supported growth of 22% year over year and share gains in key segments and solution categories. Tech Data launched a Cisco Virtual Community site, Services Opportunity Portal and held a successful partner event.

Goals: Beltz-Norrie's focus for the next year is enabling partners to define, grow and expand their Cisco practice through innovative tools, targeted consultation, expansive training, marketing collateral and demand generation. As the solution offering around the Data Center expands and evolves, she says, Tech Data's value in the solutions distribution model will enable partners to capture the market opportunity.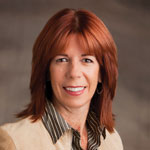 Renee Bergeron
Vice President, Managed Services, Cloud Computing
Ingram Micro
Years in position: 1
Years in channel: 1

Highlights: In 2010, Ingram Micro expanded its services portfolio and made significant investments in partner training/education. The distributor also hosted the Cloud Summit and Seismic Partner Summit and launched the Ingram Micro Cloud. As a result of these efforts, Bergeron says, partners have moved up the value chain in the eyes of their clients and now sell resolutions and service vs. hardware. The emphasis of the sales is on the business value and resolution, she adds.

Goals: Bergeron's goals are to double the size of Ingram Micro's services business; introduce automation to offer greater efficiency to resellers and MSPs; and build a comprehensive portfolio of cloud services so that partners know they can come to Ingram Micro when they need to solve any business problems their customers may have.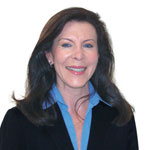 Mary Betts
CFO
IC Intracom
Years in position: 7
Years in channel: 18

Highlights: Betts was instrumental in the company's successful transition from direct sales to a channel sales model. She authored and put into place a restructured logistics and support strategy-- revising how IC Intracom did everything from warehousing to finances to IT infrastructure. IC Intracom now finds itself in a position for exponential growth and profitability thanks largely to her efforts.

Goals: In 2011, Betts is focused on fine-tuning the company's restructured logistics to make the most of the channel sales model. She plans to do so by identifying and implementing efficiencies for cost containment in manufacturing, streamlining the supply chain and maximizing the capabilities of the company's operational support team. Also, she is responsible for overseeing the final implementation of SAP on an international scale.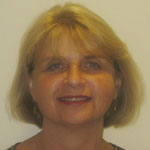 Julie Bintzler
Vice President, Controller
DLT Solutions
Years in position: 7
Years in channel: 23

Highlights: Bintzler and senior management evaluated and implemented a custom financial system monitoring tool to integrate with the company's CRM. The company's CAGR for revenue stabilized at 19% and the CAGR for EBITDA reached 21%--as compared to the marketplace at 3% to 5% growth, or less. Her team has continually produced accurate monthly financial statements, gone through several different clean audits, along with increased compliance regulations.

Goals: Next year, the accounting workflow system is being upgraded to better manage productivity and workflow efficiency. Bintzler anticipates this conversion will provide more consistent reporting standards and electronic delivery information, and she continually looks for ways to automate the accounting department to provide accurate and timely information, reduce errors and increase productivity.

Madeleine Biskintaoui
Manager, North American Channels, Alliances
Talend
Years in position: 2
Years in channel: 10

Highlights: Talend enhanced and extended its channels programs, increasing indirect revenue by 200% from last year, according to Biskintaoui. The company also doubled the number of channels account managers to enhance services for its existing partner community and to handle the increased amount of new channel prospects. In addition, it established a flexible OEM and ISV program and expanded its partner base by at least 40%.

Goals: Biskintaoui aims to expand Talend's Preferred Partner base to respond to the increased demand for its software and services; strengthen partner training programs; and keep working on the channels program.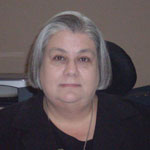 Debra Bowers
President, CEO
Barrister Global Services Network
Years in position: 4
Years in channel: 3

Highlights: Barrister fulfilled its commitment to the state of Louisiana by delivering 100 new jobs in less than 18 months as outlined in its $1 million Community Block Development Grant for infrastructure improvements, says Bowers. The company saw top-line revenue growth of approximately 30% during the past fiscal year, the highest in almost 10 years. The company also completed a proprietary, automated invoicing platform to reduce costs and provide efficiency.

Goals: Bowers aims to continue Barrister's pursuit of large OEM contracts and federally positioned contracts and grow top-line revenue by a minimum of 20%. She also aims to increase help desk capabilities to grow that division and implement in-house hardware-driven efficiencies to lower overall costs to the company and customers. She will focus on continued automation of processes to drive consistent results.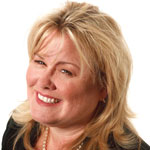 Johnna Bowley
Senior Director, Worldwide Channels, Alliance & Field Marketing
Riverbed Technology
Years in position: 4
Years in channel: 20

Highlights: Bowley cites the expansion of Riverbed's solution offering for its partner community through the integration of two acquisitions--Global Protocols and CACE--as a key highlight. Also of note: the growth of Riverbed's partner program in Asia-Pacific, the launch of a program specifically dedicated to its service provider community, the launch of two-tier distribution in North America and the enrichment of the Riverbed Partner Network program with several profitability and enablement tools.

Goals: Bowley says enhancements coming to the Riverbed Partner Network include the ability for partners to specialize on new network performance management or storage products. Riverbed also will enhance its two-tier distribution program in EMEA and launch a new training program, partner portal, MDF portal and joint marketing tools.