Page 10 of 11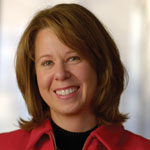 Sonia St. Charles
CEO
Davenport Group
Years in position: 9
Years in channel: 9

Highlights: St. Charles lists CRN's Top 100 Most Power Women of the Channel award, the Compellent Partner Advisory Council and being a member of Everything Channel's Value Added Channel Advisory Board as key highlights.

Goals: St. Charles says her goal is year-over-year strategic growth of 20% to increase customer footprint and revenue while maintaining Davenport's high standards of customer satisfaction. Balancing this rapid growth with a continued emphasis on strong customer relationships will continue to be her overarching objective for the next 18 months. Her driving focus is on the long-term relationship and not the transaction.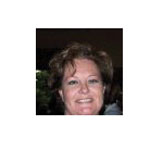 Donna St. John
Director, Partner Experience
McAfee
Years in position: 3
Years in channel: 16

Highlights: St. John follows a "Listen, Learn and Deliver" philosophy with McAfee's partner ecosystem. At the McAfee Global Partner Summit this past year partners said that they needed McAfee's help to migrate to a managed services business model. In response, McAfee will be launching a new Service Provider Program category this year and highlighting partner capabilities via new Partner Specializations.

Goals: St. John says she will look to continually enhance the partner experience with McAfee. Building stronger, broader, trusting relationships with partners is key to mutual success. Partners also need to be made aware of the tremendous growth of McAfee in recent years. To drive familiarity of the broad McAfee security portfolio of endpoint, network and cloud solutions will allow them to make more informed recommendations to their customers, she says.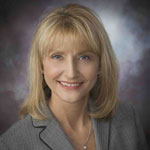 Brenda Stallings
President
Matrix Integration
Years in position: 32
Years in channel: 31

Highlights: Stallings points to three: the establishment of an Advisory Board to bring family and executive leadership together to strategize on growing the business; the completion of family and leadership assessments that revealed strengths that could be leveraged personally and professionally; and the training of staff facilitators so that Matrix employees can consistently be trained in leadership through people skills.

Goals: Stallings aims to complete training on Matrix's recent CRM implementation for both sales and service; fast-track the business in managed services to better serve those in need of these services; and hire a Chief Technologist to help educate businesses on where technology is going and where Matrix can help them get where they want to go.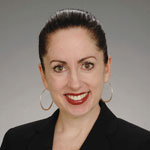 Anne Stone
Director, Marketing, Channel Programs
Verio
Years in position: 2
Years in channel: 13

Highlights: Stone continued to grow the viaVerio partner program by enabling partners to thrive and succeed in business with the right tools and programs.

Goals: Stone details her top five priorities as listening to partners; continue growing the viaVerio partner program, by not only adding new partners, but by adding the right partners; delivering programs to quickly onboard new partners with less investment on their end; energizing the existing viaVerio program by delivering new tools, programs and incentives to help partners drive ROI more quickly and easily; and building on Verio's ongoing social media efforts to better engage and communicate with partners.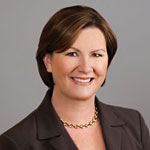 Hayley Tabor
Vice President, Worldwide Sales
Xirrus
Years in position: 1
Years in channel: 20

Highlights: Tabor's highlights as she just joined Xirrus include developing a channel strategy, which transformed Xirrus from a direct sales organization to a blended direct and channel business; participating in the regional expansion in Asia-Pacific Japan to take traction to meet significant demands; and not only directing the channel strategy but also opening key geographies for Xirrus in EMEA.

Goals: Tabor's goal is to make Xirrus the fastest-growing wireless company in the world and she plans to scale Xirrus' business by continuing to build a profitable channel model that is not only rewarding to Xirrus but to partners. Ultimately, the goal is to establish Xirrus as the best company for partners to work with in the wireless networking market. The company's global strategy also includes entry into the Chinese market and expanding further in EMEA.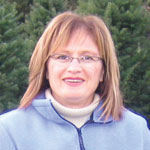 Dana Testa
Director, Channel Marketing
SugarCRM
Years in position: 1
Years in channel: 16

Highlights: For Testa, the highlights include a 2011 Channel Chief Award for Jeff Campbell, the holding of 2011's SugarCon Annual Customer and Partner Conference, the recruitment and signing of 100 new resellers in 2010 as well as record-breaking revenue growth.

Goals: Testa's goals include a 100% fully enabled channel, a training and certification program launch, prepackaged co-marketing programs, a doubling of overall company revenue, and for SugarCRM's top 20 partners to experience 200% growth.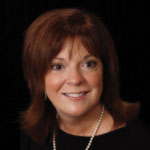 Andrea Thomas
Director, Channel Development, Enterprise Networks Division
Adtran
Years in position: 4
Years in channel: 12

Highlights: Over the past few years, Adtran partners have been asking for help in providing improved enablement. Thomas developed Absolutely Adtran, a deal registration bonus for all-Adtran opportunities valued at $100,000-plus, and drove the launch of Big Deal for Small Businesses to ensure Adtran addressed the "small" in SMB. In 2010, the programs contributed to greater recognition of the fact that the company could deliver a complete solution for unified communications.

Goals: Adtran is again answering requests from partners to improve their productivity, and Thomas has been a key advocate of partner enablement--spearheading an initiative that introduces resources that prepare partners to better compete in today's changing world. This year she will focus on developing management tools that allow Adtran to track the progress of its partners throughout their life cycle as an Adtran partner.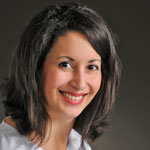 Anitra Thompson
Vice President, Marketing
DMD Data Systems
Years in position: 3
Years in channel: 3

Highlights: DMD Data Systems is proud to have been recognized with many awards in the past year, including the CRN Fast Growth 100, Inc. 5000, KY Pacesetter Award and the Commerce Lexington Small Business of the Year, says Thompson. The latter award advanced DMD founder and president Dave Sevigny for consideration and selection by the Small Business Administration as the 2011 Kentucky Small Business Person of the Year. The recognitions have been incredibly motivating for the team, Thompson says.

Goals: Next year's goal is to continue to grow DMD Data Systems, especially the midmarket segment and new services offerings. The awards received gave DMD Data Systems some deserved publicity and Thompson hopes to capitalize on that. There are goals for expanding on the company's social media efforts and Web presence and most importantly, she says, DMD Data Systems wants to spread its green IT message--that upgrading to energy-efficient systems not only is the right thing to do, but provides good ROI.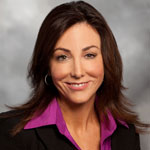 Luanne Tierney
Vice President, Worldwide Partner Marketing
Juniper
Years in position: 1
Years in channel: 15

Highlights: This longtime Cisco executive shocked the tech industry by moving to Juniper Networks in January 2011. Prior to the move, Tierney led strategic partner marketing initiatives for the 13,000 partners in Cisco's global partner community.

Goals: Juniper's products are creating innovation disruptions in the marketplace, says Tierney, and the company is going to help partners capitalize on that momentum by building a new vision for partner marketing and making substantial investments in co-marketing. These investments will be focused on three areas: helping partners differentiate themselves, helping partners drive demand, and becoming partners' trusted marketing advisor.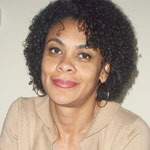 Nathalie Turner
Director, Marketing, Vendor Relations
Wayside Technology Group
Years in position: 11
Years in channel: 13

Highlights: The highlight of Turner's year was being able to customize some dynamic and revenue-generating programs for the distribution business and benefiting vendor partners as well. Working with vendors to ease their channel issues and promoting their products in innovative and creative ways is a great way to show value, she says.

Goals: Next year Turner says she hopes to open up new relationships with key solution partners.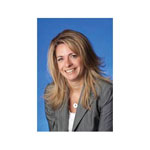 Laurie Usewicz
Vice President, Americas Channel Sales
Blue Coat Systems
Years in position: 1
Years in channel: 15

Highlights: Usewicz's accomplishments include the introduction of a WAN Designation Fast Start Program, which offers a subset of partner benefits including qualified leads, MDF, evaluation gear, evaluation and presales support. She also notes the launch of enablement tools that allow partners an efficient way to get ramped up on selling a Blue Coat Solution and the rollout of segmentation on Blue Coat certifications to better fit the partner's strength and focus. Certification areas include Security, Visibility, Acceleration.

Goals: Four key focus areas for Usewicz are to increase incremental contribution from the channel through partner enablement and managing through a defined scorecard process; build and expand its WAN optimization channel; drive the cloud to the existing partner base and recruit a new MSSP channel; and focus on the midmarket channel, allowing Authorized partners to deliver incremental revenue.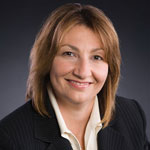 Georgia Vasilion
Vice President, Global Sector
Technology Integration Group
Years in position: New position
Years in channel: 20

Highlights: Vasilion notes that Technology Integration Group had a record year as the public sector sales surpassed the commercial portion of the company.

Goals: Vasilion's priorities for next year include pursing additional contract vehicles and adding strategic social economic businesses to the company's portfolio of partners, both of which will drive incremental business.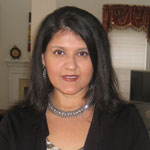 Sona Venkat
Senior Director, Global Ecosystem, Partner Marketing
SAP
Years in position: 1
Years in channel: 7

Highlights: Venkat led a full-scale rollout of demand generation enablement for SAP's system integrator and ISV partners globally; instituted a self-serve online campaign builder for partners with complete campaign kits; and rolled out marketing expert training sessions. With these marketing enablers, Venkat says, smaller partners have a level playing field to build a strong pipeline to grow their business, while creating a scalable platform to increase partner revenue contribution to SAP.

Goals: The year's focus will be to continue driving quality pipeline creation for SAP and partners via SAP's e-channel lead-generation infrastructure and programs.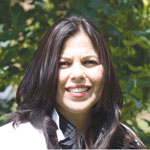 Angela Vicari
President
Phalanx Technology Group
Years in position: 6
Years in channel: 19

Highlights: Vicari says being able to grow Phalanx Technology Group's business and add new employees during difficult economic times was certainly the top accomplishment.

Goals: Vicari plans to continue to grow the business by developing and growing within Phalanx Technology Group's Fortune 500 client list.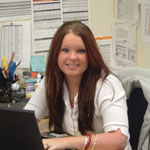 Regina Vignone
Renewals Director
Astaro
Years in position: 4
Years in channel: 9

Highlights: In 2010 Vignone took over the renewal team at Astaro and helped the channel understand the value of and how to capitalize on renewal business. Leading the renewal team, she was able to improve Astaro's customer renewal rate to 75%, creating more revenue for partners in the Americas region. She did this by creating a new renewal notification and communication process for both partners and end users and a customer satisfaction plan for end users.

Goals: In 2011 Vignone hopes to increase the renewal rate and strengthen the renewals team's relationship with partners and their end users. She will continue to evolve the customer relationship program to increase customer satisfaction and thus the rate of renewal business.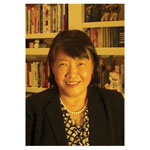 Janet Vohariwatt
Co-founder, CEO
iChanneX
Years in position: 7
Years in channel: 1

Highlights: The health-care industry is in great need of secure yet easy and affordable IT and it is filled with small-medium-size healthcare providers and servicers, says Vohariwatt. These entities are providers in multiple and complex disciplines yet they all need the solutions to enable them to collaborate seamlessly to provide quality care for the patients. In the past year, Vohariwatt says, iChanneX has done just that, creating cloud solutions that can be ready overnight and at the right price point.

Goals: Vohariwatt hopes to help making California a TeleHealth Model for the nation. To do this, she plans to foster strong relationships, build infrastructure and develop sales tools to support and expand iChanneX's channel partners. With its strategic partner teams, the company will be able bring itsACO4Cloud (Cloud for Accountable Care Organizations) to even the smallest providers or practices across California, Vohariwatt says.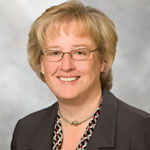 Maryann Von Seggern
Director, Worldwide Channels Deveopment, Cisco Capital
Cisco
Years in position: 6
Years in channel: 11

Highlights: Von Seggern led the build-out of Cisco Capital's extended terms financing program coverage from 20 to more than 142 countries. Over the past year, more than half of Cisco's channel orders utilized extended terms. Her team led the development of a variety of innovative channel partner initiatives including special finance offerings and is credited with creating a robust training curriculum and comprehensive financing portal for channel partners.

Goals: Von Seggern's priorities include helping channel partners navigate the current economic climate. Her team is now developing Cisco Capital's marketing and support programs to create channel capacity for Cisco and help customers acquire the Cisco products and services they need both today and in the future. This includes the extended terms financing program, credit lines and payment terms that provide partners with improved payment terms beyond Cisco's standard 30-day term.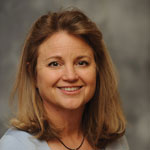 Donna Waida
Director, Channel Marketing Programs, Imaging & Printing Group, Americas
Hewlett-Packard
Years in position: 3
Years in channel: 12

Highlights: In addition to many other accomplishments for 2010, Waida implemented four collaborative partners for managed print services for the channel, which helps VARs get into managed print without big investments.

Goals: Waida will leverage the strengths of partners' services capabilities for incremental revenue streams with hardware, supplies and services.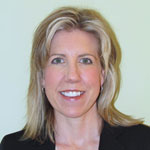 Michele Weber
Vice President, North American Ecosystem, Channels Marketing
SAP Americas
Years in position: 4 months
Years in channel: 4 months

Highlights: With 10 years at SAP, Weber's top accomplishments in her new position include delivering a successful Channel Partner Summit to help partners drive business transformation; standardizing pipeline building workshops; and delivering volume online pay-per-responder programs aligned to industry benchmarks. In addition, Weber oversaw the third-quarter launch of volume telemarketing services, line-of-business and industry programs, and a Marketing Service Bureau to improve enablement and ROI analysis.

Goals: Weber will focus on building a high-ROI marketing engine with channel partners. She also plans to develop door-opener strategies for mobility, in-memory and cloud computing as well as boost partner recruitment programs to grow the OEM and SaaS partner base.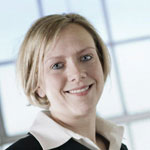 Nicole Wengle
Vice President, Sales, Canada
Softchoice
Years in position: 4
Years in channel: 17

Highlights: Wengle furthered the solutions business and led Softchoice's Canadian arm to generate $537 million in revenue. She continued to build a network of local solution providers and independent contractors to support customers, increasing relevance in the Canadian market. She continued to build on and align her sales team to a very successful integrated marketing program, which in 2010 attracted more than 3,300 attendees. Softchoice grew 14% from 2009 to 2010.

Goals: Wengle is zeroing in on increasing the number of customer engagements involving professional services by more than three-fold and ensuring her team builds on the success of Softchoice's events marketing programs, leveraging these events to showcase Softchoice's expertise with emerging technology solutions with customers, and attract new customers.



<< Previous | 1 | 2 | 3 | 4 | 5 | 6 | 7 | 8 | 9 | 10 | 11 | Next >>