Page 11 of 11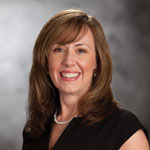 Marcie White
Director, Product Marketing
Insight Direct
Years in position: 1
Years in channel: 4

Highlights: White has been working with partners to think strategically about how to increase ROI for their channel investments. Insight is evolving to respond to the changing needs and White has helped develop and implement these plans. In addition to providing supply chain and e-commerce capabilities, Insight Direct is collaborating with partners to create go-to-market solutions that address the business needs of clients while driving growth for Insight and its partners.

Goals: White will work with a team that capitalizes on Insight's capabilities to grow market share in its categories, i.e., the data center. White says her engineering background, coupled with her relationship-building skills, will enable her to drive the business forward.

Sharmila Wijeyakumar
Channels Manager, EMEA
Pentaho
Years in position: 2
Years in channel: 13

Highlights: Under Wijeyakumar's leadership last year, EMEA channel revenue grew by 284% and the number of EMEA partners doubled. Pentaho also elevated the level of partners producing revenue on a concurrent basis. The company also entered into and launched partner programs in many new markets in Western Europe and held 114 events with EMEA partners.

Goals: Wijeyakumar says she Pentaho is seriously launching in the Middle East and Africa this year, building on success it has had already working on a giant treasury project in South Africa. She's also working in countries like Morocco and Tunisia, where the presidents have just launched open-source initiatives. Pentaho just finished events in Abu Dhabi and Dubai, where it recorded its highest attendance to date. These immediately led to two proof-of-concept deals and 40 meeting requests, she says.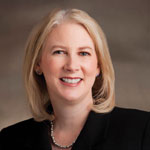 Anne Wilcox
Vice President, Customer, Solutions Marketing
Ingram Micro
Years in position: 5
Years in channel: 13

Highlights: Wilcox helped lead innovative marketing programs aimed at helping VARs acquire the marketing skills and branding necessary to build up customer acquisition activities, drive greater demand and show competitive differentiation. These programs helped VARs stay connected with customers and recruit new ones. The team also developed an innovative Small Business program and hosted a number of partner-focused events, boot camps and virtual training in 2010.

Goals: Wilcox aims to build out Ingram Micro's Small Business initiative and support its health-care efforts . She also plans to create and refine marketing programs and resources that represent best-in-class performance and ROI for vendor partners and drive results for resellers. In addition, she plans to generate greater awareness of the capabilities/services within Ingram Micro's Marketing Services Agency.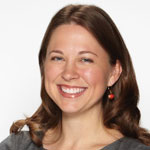 Mary Catherine Wilson
Director, North American Channel Marketing & Programs
Dell
Years in position: 3
Years in channel: 3

Highlights: Last year Dell's channel business saw year-over-year double-digit revenue growth, and the acquisition of Compellent added new solutions and programs to the storage line. Wilson made program changes based on partners' needs--offering strong field support and greater opportunities returns for developing skills around Dell solutions.

Goals: Wilson's focus is helping partners profit from their expertise. The program has evolved to three levels of partnership: Registered Partners; Preferred Partners, which have completed certification requirements in one or more areas and are recognized as the experts in Dell key offerings; and Premier Partners, which have demonstrated the highest level of commitment to Dell solutions.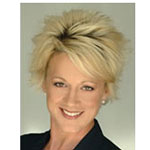 Sharon Woods
President, CEO
Integrated Telemanagement Services
Years in position: 10
Years in channel: 18

Highlights: The addition of new cloud services and obtaining renewable growth targets through growing partner and sales channel relationships were they key highlights for Woods and ITS. She also noted optimizing product offerings and adding additional SMB-valued products as top accomplishments.

Goals: Woods has her eye on growth for ITS and exceeding operating plan goals.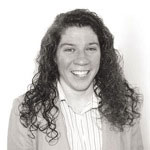 Victoria Zona
Channel Sales Director
Raritan
Years in position: 12
Years in channel: 20

Highlights: Zona enhanced Raritan's partner program to better serve VARs as it transitions from a hardware vendor to one that sells both hardware and software solutions. She improved the education available to them and increased joint marketing. Zona also formalized and expanded Raritan's Network of ecosystem vendor partners, enabling her to set up a series of educational seminars to help VARs and end users understand the importance of energy efficiency in data centers.

Goals: Zona aims to boost Raritan's brand recognition in the Power and DCIM space. She will create educational seminars VARs can attend to become more proficient in selling energy management solutions and refine the partner program to ensure it provides the proper sales tools, collaborative marketing, training and sales engagement. Zona also will expand Raritan's thought-leadership position by revamping its trade show and event strategy.