Page 2 of 11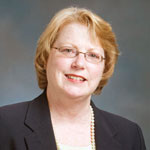 Linda Brotherton
CTO
ConnectWise
Years in position: 13
Years in channel: 13

Highlights: ConnectWise reached the 50,000-user mark, Brotherton says, and created additional APIs for ConnectWise's vendor community so that it can continue to provide solutions to partners in the channel.

Goals: ConnectWise aims to roll out more features to help partners grow their business and continue the expansion of integration options to build vendor relationships. It also plans to provide more mobile options including tablet formats.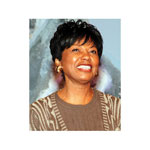 Gale Brown
Vice President, Services
Avnet Technology Solutions
Years in position: 1
Years in channel: 13

Highlights: Brown accelerated the sale and growth of services through Avnet's IBM partner channel. She helped provide the enablement, skills and offerings needed to sell and deliver services, including Avnet's SolutionsPath Service, IBM maintenance services, after-market services and emerging service offerings such as cloud-based IT data solutions.

Goals: Brown's priority is to drive significant growth and enablement for partners in managed and cloud services.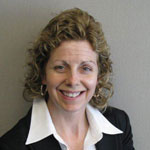 Colleen Browne
Director, North American Channel, Enterprise Sales
ViewSonic
Years in position: 2
Years in channel: 10

Highlights: Browne introduced a CRM initiative to better serve ViewSonic's growing and diverse channel partners. ViewSonic launched the industry's first dual-boot tablet and interactive projectors for collaborative, mobile classroom solutions. In addition, the company redesigned www.ViewSonic.com for easier navigation.

Goals: Browne touts upcoming products for education, medical, finance and enterprise and her goal is to communicate these products effectively to partners in the manner that best serves them--be it social media, Webinars, on-site trainings, advertising, Web site, etc. ViewSonic's partner portal, Finchclub.com, also will be updated, making it easier to access and navigate.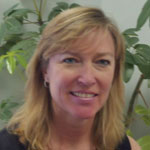 Cindy Brussee
President
CT-Innovations
Years in position: 13
Years in channel: 13

Highlights: The high point of the year, according to Brussee, was partnering with Zultys. In addition to its key unified communications offering, Zultys shares the same company values as CT-Innovations and the partnership is built on a three-pronged win philosophy: customer, vendor and channel partner. It's not about products CT-Innovations thinks are "cool," it's about the customers' needs and wants, Brussee says.

Goals: In a word: growth, according to Brussee. She is focused on making CT-Innovations the premier provider of application-based products that enable customers to improve their businesses through increased efficiencies, improved communications, increased customer service levels and, ultimately, increased revenue.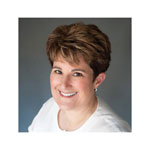 Lori Budin
Vice President, Channels
Gluster
Years in position: 1
Years in channel: 20

Highlights: Budin helped build and launch channel strategies from the ground up: strategy, program and execution. She defined the right partner types, routes to market, contribution mix, partner profiles and readiness tools, go-to-market planning process and partner program framework. Gluster launched its channel program and signed up 50-plus partners

Goals: Budin aims to help scale the program internationally and domestically and continue to develop offerings that differentiate partners.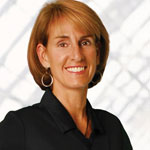 Susan Bullwinkle
District Sales Manager
Trace3
Years in position: 6
Years in channel: 14

Highlights: The most important highlight from 2010, says Bullwinkle, was watching a team of engineers and sales "superstars" she started to build in 2005 reach its goal of doubling revenue from 2009. A close second was becoming the largest partner in Colorado for Trace3's largest manufacturers.

Goals: 2011 will be about building on the strong foundation by finding more people with skills that complement what Trace3 does today, says Bullwinkle, addiing that the company is in part two of an evolution into a systems integrator and that has required each person to find new skills. Specifically, she notes, the Denver team for Trace3 is moving to build services that meet clients' needs and the end goal is to make them more successful in all their endeavors.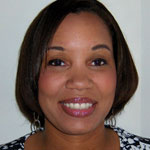 Teddra Burgess
Federal Strategic Alliances Manager., HP Software
Hewlett-Packard
Years in position: 4
Years in channel: 4

Highlights: Burgess has had a busy year building and nurturing the company's federal partner ecosystem. Beginning with less than a handful of partners, Burgess has leveraged 13 years of industry expertise and relationship management skills to build a federal channel that now encompasses more than 20 highly productive, strategic resellers and value partners that thave more than doubled revenue derived from the channel.

Goals: Burgess' mantra for the coming year is more of the same--she intends to continue generating strong quarterly revenue growth via partners and exceeding annual targets by increasing the sale of HP education/training and enterprise security products in the federal space; leveraging HP's most recent acquisitions to increase market share in security; and focusing on cloud technology opportunities.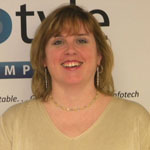 Barb Burk
Senior Director, Marketing
Zenith Infotech
Years in position: 4
Years in channel: 4

Highlights: Zenith expanded its cloud product offering and support services last year, enabling partners to stay ahead of the curve and capture the highest margins possible. The company also introduced SmartStyle MirrorCloud, its business continuity solution, and conducted hundreds of "Cloud Revolution" educational roadshows. Zenith also added numerous training materials in audio, video and text formats to its partner portal.

Goals: This year, Burk says her efforts will be focused on increasing the number of Zenith partners who actively embrace cloud technology, especially the SmartStyle MirrorCloud private cloud solution. As a marketing director, she says, that may seem like an obvious sort of goal, but it is such a tremendous solution, that bringing partners on board also gives her a sense of personal satisfaction--sort of like helping someone solve a difficult problem.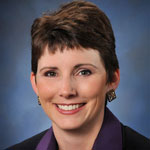 Beth Burnside
Owner/President
CMIT Solutions of Erie
Years in position: 4
Years in channel: 4

Highlights: CMIT Solutions of Erie saw top-line revenue growth of 50% over the past 12 months and more than doubled net income as well as becoming officially debt-free. Burnside says she is proud that these accomplishments were coupled with delivering superior service to clients, as measured by satisfaction surveys. CMIT Solutions of Erie had a very swift ramp-up as a new company in late 2007 and is now well-poised to deliver high-quality service while continuing to experience explosive growth, according to Burnside.

Goals: Burnside aims to continue to grow revenue at a minimum of 35%, add 12 new managed services clients, successfully launch a variety of cloud computing offerings, add two members to the technical staff, and maximize her participation in the Athena PowerLink mentoring program, where the focus will be on staff training and development, compensation packages and succession planning.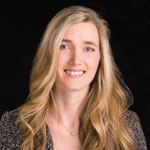 Megan Burton
CEO
SeeGee Technologies
Years in position: 8
Years in channel: 15

Highlights: Burton reveals her highlight in one word: growth. Growth in an economy full of uncertainties has been a true accomplishment, she says, adding that she feels fortunate SeeGee Technologies was prepared for the downturn.

Goals: Burton says the focus is on quality rather than quantity, but she does have expansion plans that include expanding outside the local area. But, she points out, she wants to work and play really well at home before taking the business on the road. Atlanta is where SeeGee started and will be its headquarters as it expands nationally, she says.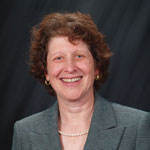 Debra Bush
Owner, Chief Marketing Officer
CMIT Solutions of Denver
Years in position: 7
Years in channel: 7

Highlights: Bush cites a record-breaking year for her company, with revenue up 15%. She continued as the Southwest Area representative on the Microsoft Small Business Specialist Advisory Board and will continue for a third term. CMIT Solutions of Denver attained Microsoft Gold Partner status in May 2010 and was recognized by CMIT Solutions corporate with the Top 10 Managed Services Award and Momentum Award.

Goals: Bush plans to enhance the processes in the marketing and sales arenas by continually documenting how strategies and tactics are implemented and how they need to be measured. She aims to have the business surpass 2010 revenue and benchmarks while expanding into new service areas.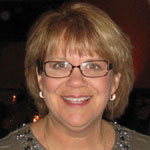 Jane Cage
COO
Heartland Technology Solutions
Years in position: 8
Years in channel: 25

Highlights: Before a tornado swept through the town of Joplin, Mo., in late May, Cage had noted Heartland's acquisition of another office in St. Joseph, Mo., being named co-president of the Ingram Micro VTN Ambassadors and starting a VTN Mastermind Peer Group as top accomplishments for the year. Since the tornado hit, Cage has been a visible presence in the channel community and in the community of Joplin in leading the change in fund-raising efforts and helping fellow VARs hit hard by the disaster.

Goals: Cage aims to begin to provide business intelligence to the sales and marketing group to improve sales through more targeted marketing to the company's own clients. She also aims to help the members of her VTN Mastermind group achieve their company goals.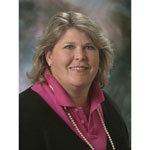 Maria Cannon
Vice President, Worldwide Partner Organization, Business Management & Operations
Cisco Systems
Years in position: 1
Years in channel: 15

Highlights: Cisco's investments in change management came together to deliver results to partners, Cannon says. In addition to getting partners "on board" faster, the company rolled out My Cisco, simplifying business processes for partners by creating a personalized experience. Last year Cisco launched new products, architectural specializations and new promotions and rebates. The company also began streamlining systems and tools and established processes so that as business grows, complexity doesn't, says Cannon.

Goals: Cannon says teams across Cisco are working together to simplify the business, adding her top priority is to do whatever it takes to put the business on a cleaner, simpler plane so partners can reduce their opex when they choose Cisco as their partner.

Theresa Caragol
Vice President, Global Alliances & Partners
Ciena
Years in position: 4
Years in channel: 18

Highlights: BizConnect, Ciena's global partner program, realized double-digit growth over last year and Ciena successfully stabilized and rationalized the Nortel MEN and Ciena partner base. Caragol helped build business plans and placed a strong focus on a core set of partners in the ecosystem, including priority managed service, solution provider and alliances. This strategy has been effective thus far and she says she expects growth in 2011 to continue.

Goals: Caragol says Ciena plans to move from rationalizing and stabilizing the partner base to a very aggressive optimization and execution strategy with a focus set on global partners. Ciena upped the level of channel talent on the team and clearly defined roles for the global partner office. Caragol believes 2012 will yield positive results as Ciena gains leverage from partners, solutions training, Ciena Champions program improvements, and a new sales advocate initiative for partners.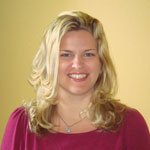 Kelly Carden
Manager, North American & French Channels & Alliances
Egypi Technologies
Years in position: 3
Years in channel: 3

Highlights: Carden was responsible for recruiting three new North American distribution channels and one French distributor, resulting in sales doubling in North America vs. the previous year. Through her organization and execution of global marketing activities (i.e., national road shows, marketing collateral creation, advertising and Web-centric marketing, etc.), Carden says she was able to recruit more than 150 new VARs for Epygi, while establishing brand awareness.

Goals: This year, Carden has her eye on more VAR recruitment and sales growth. She also aims to establish more VAR-centered programs, which help partners sell more complete and feature-rich solutions.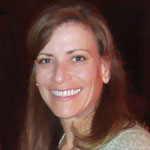 Deandra Cassidy
Director, Global GTM Channel
Polycom
Years in position: 4
Years in channel: 15

Highlights: Cassidy gathered valuable feedback from channel partners on the strengths and challenge of doing business with Polycom thoughout the year, she says. Based on this feedback, on the one-year anniversary of the Polycom Choice Partner Program Cassidy launched the enhanced Choice Program for 2011 worldwide. The new program provides a simpler, more predictable and more profitable approach to programmatic benefits, she says, and aligns closely with Polycom's technology and UC- everywhere strategy. In addition, this year Cassidy refined Polycom's specialization programs to enable partners to increase their sales success and introduced a new online deal registration system and a partner satisfaction and engagement process.

Goals: Next year Cassidy hopes to develop even closer relationships with partners and continue to refine the Choice Partner Program on a global basis. Her goals are to strengthen Polycom's training programs to drive the partner base in technology and market specializations, increase leads to partners and develop new tools to increase business intelligence and visibility for them.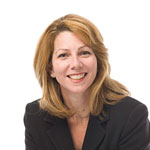 Toni Clayton Hine
Vice President, Global Channel Marketing
CA Technologies
Years in position: 2
Years in channel: 16

Highlights: Two things jump out, Clayton Hine says: First, CA just completed its first global channel partner summit in five years with 130 partners from 98 different companies. Partners of all business models and technology areas came together to hear about CA's strategy and offer feedback. Second, CA continued to invest in creating new offerings and new programs for service providers, MSPs and solution providers that want to drive recurring services revenue and take advantage of the benefits of the cloud.

Goals: Clayton Hine aims to create a more connected partner ecosystem that rewards partners based on their business models and their strategic growth goals. CA will focus on targeted recruitment, enablement and engagement with strategic partners in all geographies and routes to market.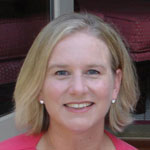 Julie Clugage
Global Operations, Communications Manager, Education Market Platforms Group
Intel
Years in position: 2
Years in channel: 2

Highlights: The high points of the year include the launch of Intel-powered Classmate PC clamshell and convertible tablet platforms versions, the shipment of 3 million-plus Classmate PCs to date and the continued growth of a global ecosystem of Intel Learning Series Alliance members, which now numbers more than 350 companies. Clugage was instrumental in impacting more than 40,000 students and 1,000 teachers through the volunteer Intel Education Service Corps, which she founded in 2009 to enable Intel employees worldwide to support efforts deploying Classmate PCs in developing countries.

Goals: The coming year is key for the Intel Education Service Corps, as Intel continues to scale K-8 education solutions in both global volume and breadth of offerings. Clugage hopes to help chart and navigate a path to sustainable growth to advance education transformation globally. She also hopes to grow awareness of the solution to reach more children around the world with technology tools to help them build the 21st century skills to succeed in the global economy.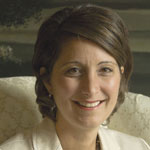 Linda Connly
Vice President, General Manager, Inside Sales & SMB Division
EMC
Years in position: 2
Years in channel: 10

Highlights: EMC kicked off 2011 by unveiling the VNXe series unified storage systems, which enable partners to address the demand for SAN and NAS solutions in the SMB market with one easy solution, according to Connly. Along with VNXe, EMC launched an Authorized Reseller category that enables partners of any size to easily add the VNXe series into their product portfolio.

Goals: EMC has already said it believes the VNXe/VNX line will help it become No. 1 in the SMB market, says Connly. In the next year, she will focus on exceeding EMC's global channel partner recruitment goal, which will help the company be successful in its SMB endeavors.

Leslie Conway
Vice President, Global Marketing
Digium
Years in position: 3
Years in channel: 20

Highlights: Digium launched on-demand sales and technical training and certification programs for Asterisk open-source integrators and Switchvox business phone system specialists, and 80% of Digium's partners have completed these requirements in less than a year, Conway says. The company also has seen rapid adoption of its certification program. In 2010, Digium had four consecutive quarters of double-digit growth for Switchvox in its North American channel. It also exceeded recruitment goals and now has approximately 1,300 partners in its partner program.

Goals: Digium plans to continue introducing new lead-generation programs to provide top-level partners with leads, according to Conway. The company is also adding online technical training for the Switchvox product line and remote online labs. Digium is introducing a content syndication program as well, which will enable partners to display updated content and images on their Web sites and will offer the ability to obtain co-branded PDFs of all materials. Digium also will roll out quarterly promotions and lead capture forms to help partners capture more leads.



<< Previous | 1 | 2 | 3 | 4 | 5 | 6 | 7 | 8 | 9 | 10 | 11 | Next >>