Page 3 of 11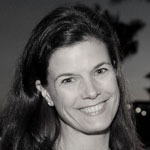 Christina Corley
President, COO
Zones
Years in position: 5
Years in channel: 22

Highlights: Corley says the highlight of the year was watching the Zones team members deliver continued growth and an unparalleled level of commitment to clients and business partners--and watching the further development of Zones as a full service technology solutions provider.

Goals: Corley says her goals for next year are to support the development of a great team and deliver superior customer service and solutions to clients and business partners.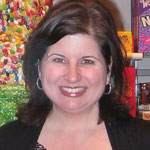 Kristy Cornell
Channel Marketing Manager, U.S. IT Channel
Eaton
Years in position: 3
Years in channel: 10

Highlights: Cornell was instrumental in recruiting 500-plus new Eaton partners and growing overall revenue from solution providers. She also launched an automated MDF program for Eaton partners and helped Eaton achieve a CRN Channel Champion award for Financial Factors in Power Protection and Management.

Goals: Cornell will continue her efforts to recruit partners, enable existing ones and design new program elements to help solution providers grow their business overall.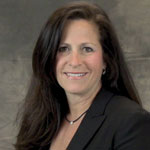 Carolyn Cox
Senior Director, Global Channel Marketing
VMware
Years in position: 1
Years in channel: 15

Highlights: Cox joined VMware in late August and focused on three tasks: building a global channel marketing strategy, building out a channel organization to achieve that strategy and developing the global channel marketing plan for 2011. Cox recruited a very seasoned channel marketing leadership team to help drive the company to the next level in this area.

Goals: Cox will build out partner-led demand generation for VMware's channel network. She aims to deliver marketing tools and a partner paid search program that will let partners double the number of leads they develop on their own. She is also moving to much more inventive ways of communication to and with partners via applications on mobile devices, guiding the team to increase training courses taken by partners with marketing programs to drive attendance.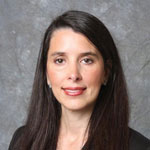 Carolyn Crandall
Vice President, Worldwide Marketing
Riverbed Technology
Years in position: 1
Years in channel: 25

Highlights: Crandall says partners gave her a to-do list when she joined Riverbed, and she delivered on them. First was to maintain a leadership position--she helped grow Riverbed's market share to 43% and maintained Gartner Magic Quadrant leader position. Second was to offer a compelling partner program--95%-plus revenue was sold through the channel in 2010, Riverbed received a CRN 5-Star Partner Program Award and a value-based distribution program as rolled out in the Americas. Third was to provide partners with cloud solutions--Riverbed introduced Cloud Steelhead & Whitewater for WAN & cloud storage acceleration.

Goals: Building on successes in 2010, Crandall says Riverbed will re-launch the brand and evolve its partner program, enabling partners to sell the full suite of Riverbed and partner solutions, offer more cloud-enabling technologies and complete the value-added distribution global rollout. She also plans to conduct a channel review to assess the effectiveness, efficiency and scale of the current channel strategy. Finally, she plans to boost channel enablement tools and planning and training programs, and launch a new partner portal.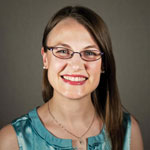 Heidi Cruciana
Administrative Operations Director
Corporate Information Technologies
Years in position: 4
Years in channel: 7

Highlights: Cruciana has worked to streamline the administrative operations of this $3 million VAR. She has reduced administrative (SG&A) costs by 39% while improving process efficiency under increasing workloads. This undertaking was also complemented with a total reorganization of the company's financial chart of accounts and the migration between accounting methods. Her efforts largely contributed to a 13-year-old VAR growing through the economic downturn.

Goals: Cruciana already has undertaken an initiative to begin working more closely with vendors and distribution partners to more closely align CIT's administrative and procurement functions to those used by key partners. Her incorporation of PHR-certified Human Relations procedures and personnel into the daily operations of the company has already demonstrated its benefits through reduced third-party consulting expenses and an overall improvement of internal management human capital.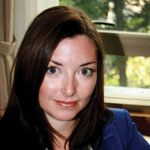 Brooke Cunningham
Vice President, Worldwide Marketing, Data Management
CA Technologies
Years in position: 6 months
Years in channel: 12

Highlights: Cunningham focused on driving increased awareness and demand-generation results for the CA ARCserve and CA ERwin brands while improving operational efficiencies, metrics and dashboard reporting, and boosting marketing ROI. A successful global CA ERwin r8 launch drove awareness, demand generation and an expanded social media presence. She also drove global efficiencies for campaign creative and localization efforts.

Goals: Cunningham will set her sights on accelerating the revenue, reputation and relevance for the CA ARCserve and CA ERwin brands, with an underlying focus on improving marketing operational excellence. She aims to drive marketing investment ROI and lead conversion rates to deliver market-share growth among SMB and growth enterprise customers, particularly migrating to cloud technologies. This includes boosting brand reputation and articulating CA's value proposition around hybrid data protection.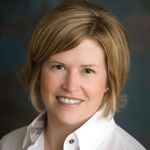 Kathleen Curry
Vice President, North American Channel Sales
NCR
Years in position: 2 months
Years in channel: 15

Highlights: Prior to joining NCR, Curry was instrumental in developing and launching a new partner program at Motorola Solutions in 2011, driving double-digit channel revenue growth, consistent field engagement, and record partner satisfaction two years in a row.

Goals: At NCR, Curry will work to grow partner revenue exponentially through a strong organizational support structure and by leveraging being consistent and unambiguous with field engagement and partner programs. In addition to refining the partner strategy for her team, she will work internally to drive channel initiatives within the product organizations, supply chain, and sales and support services.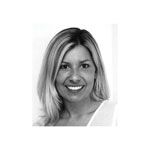 Theresa Damato
Vice President, Field & Channel Marketing
SafeNet
Years in position: 3
Years in channel: 8

Highlights: Damato worked this year to unify SafeNet's program and demonstrate a commitment to partners with the right mix of people, programs and tools that help educate, enable and drive new opportunities. As a result, SafeNet has seen increased revenue growth in the channel of nearly 20%, with improved tools and additional dedicated staff. Damato says she's proud of SafeNet's support of the channel this year, and the company has all been unified in its goal, which has been a big contributor to success.

Goals: SafeNet's focus in 2011 will be around connecting the company's solutions with the business growth plans of partners, supporting and driving new opportunities in areas that matter to them. Damato will create paths for partners that are matched to their evolving business models and customer demands--for example, SafeNet's cloud solutions will help partners solve challenges around data protection and compliance in virtualized environments. She will also take training, enablement and automation to the next level.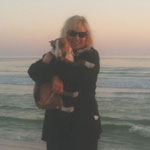 Marguerite Davidson
Owner, President
Central Data Systems
Years in position: 12
Years in channel: 15

Highlights: Davidson drove growth in a beleaguered economy in Michigan and Ohio that exceeded growth rates since 2000. Central Data Systems acquired a collegial practice to expand reach into 10 added states and garner 20% more customer base. Davidson was elected to the Infor Council and the company was named Distributor Partner of the Year.

Goals: Davidson's goals are to sustain the company's momentum and meet the pent-up demand in Michigan and Ohio while continuing to drive highest levels of customer satisfaction.

Jennifer Didier
President
Directions Training
Years in position: 20
Years in channel: 20

Highlights: Directions Training had its largest billing year ever and grew the business to more than $5 million in revenue. Didier hired half of its work staff and added a new location in Washington, D.C. She also partnered the company with Bridge Communities to help homeless women and children in the cities it operates in.

Goals: Didier aims to continue to grow the business and has set a goal for the next three years to triple sales revenue.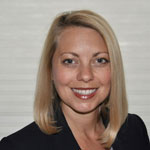 Betsy Doughty
Director, Channel Development
Spectra Logic
Years in position: 6
Years in channel: 12

Highlights: Spectra Logic experienced 30% year-over-year growth in channel sales and doubled its first-quarter channel revenue from fiscal year 2009 to fiscal year 2010. By targeting top partners with a focused approach, Spectra's overall partner recruiting and ramping process continues to grow by 10 percent year over year, with a larger increase expected in fiscal year 2011, says Doughty.

Goals: Doughty will roll out a territory expansion program that includes a full-scale marketing plan to increase the number of channel partners. She aims to further Spectra's partner enablement with a revamp of its partner enablement tools. Doughty's channel organization will continue to add innovative elements to the partner program and continue to provide personalized support.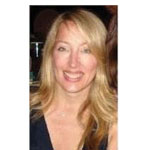 Jo-Anne Dressendofer
Chief Revenue Officer
Payment Vision
Years in position: 1
Years in channel: 15

Highlights: Payment Vision doubled revenue in less than seven months, revamped IT to support channel needs, created a customer service department to support after-sales, launched a partner program and retooled and automated a commission structure and reporting. Dressendofer built a plan with the CEO and internal and external expertise that included a new research and media arm for partners to use.

Goals: Dressendofer has singled out partnerships to fill product and distribution gaps as the most important goal for the year.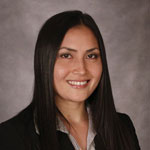 Cindy Duong
Worldwide Channel Sales Program Manager
F5 Networks
Years in position: 2
Years in channel: 7

Highlights: Duong launched F5's Unity partner program globally and developed a new accreditation program for the channel. She launched new worldwide tiers and programs and worked with a third party to develop a methodology for channel account planning for F5's CAMs, something it has never had in the past. This will help manage partner relationships and become more strategic. Duong also helped manage and drive significant growth at F5's Partner Summits worldwide.

Goals: Duong says her priority is to expand F5's channel program--Unity--to the rest of the world. When F5 first launched Unity in July 2009 it was immediately a success with partners, she says, and her goal this year is to leverage that success to launch Unity worldwide.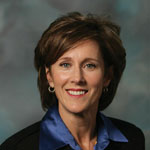 Dawn Duross
Director, Public Sector Organization
Cisco Systems
Years in position: 3
Years in channel: 7

Highlights: Duross' highlights include driving solutions and services based on architectures (Borderless Networks, Data Center/Virtualization, Collaboration/Video) into the marketplace with partners, an expanded focus on video and video-enabled solutions through the addition of Tandberg to the Cisco portfolio, and enabling Cisco partners (through training, programs and information sharing) to deliver it all profitably.

Goals: Duross aims to streamline the way partners can do business with Cisco in the public sector, enable them to successfully deliver the architectures, solutions and services public sector customers need to serve, communicate, educate and protect their citizens/constituents using the network.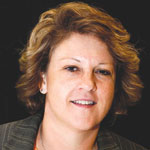 Mary Beth Edwards
Director, Inside Sales, HP, Enterprise Computing Solutions
Arrow Electronics
Years in position: 2
Years in channel: 16

Highlights: Edwards led the inside sales team for the HP line to achieve double-digit growth and realigned the service renewal team. In addition, she helped create an account development inside sales team to grow emerging-market resellers. Edwards accepted an additional role to create a common process for managing Arrow's pipeline, evaluating performance and facilitating cross-selling Arrow ECS inside sales teams.

Goals: Edwards cites people development and driving toward creating highly accountable teams as goals she works toward every day. She aims to grow emerging reseller accounts by 10% in 2011 and create a selling process to maximize the Arrow ECS cross-selling initiative. She also plans to focus on developing more of the employee engagement team's activities to support the community.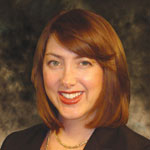 Jeannine Edwards
Director, ConnectWise Community
ConnectWise
Years in position: 2
Years in channel: 14

Highlights: In 2010 ConnectWise passed a new milestone--a community of 50,000 users strong. Edwards says the Community charter is to continue to bring conduits for partners to connect, collaborate and grow and empower them to be successful. ConnectWise's annual IT Nation conference, held at the end of 2010, had 1,100 partners attending and 55 vendor partners bringing their technologies to MSPs.

Goals: Edwards hopes to accomplish continued consistency. While ConnectWise Community is certainly excited about the successes, Edwards says that the real success comes from nurturing, caring and feeding of that Community, on a committed, consistent basis.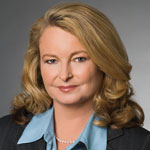 Mercedes Ellison
Senior Vice President, Global Alliances & Channels
Saba
Years in position: 1
Years in channel: 20

Highlights: In the past year Saba relaunched its global Saba Partner Program, enhancing enablement, certification and go-to-market programs, says Ellison. Saba also launched "Partner Connections," with almost 400 members in the first six months, allowing partners access to the most up-to-date tools along with the ability to collaborate with Saba resources and each other in realtime. Saba doubled its performing reseller channel and added four new global strategic partners.

Goals: Ellison says Saba will continue to add value to and extend its reseller community while expanding its co-sell, ISV and OEM relationships. The company's plan is to double the partner ecosystem over the next 12 months to support its growth and the evolving requirements of customers around the world. She will continue to invest in partner enablement while increasing the emphasis on demand generation and go-to-market activities with and through the channel.

Nicole Enright
Vice President, Strategy Development & Execution
Avnet Technology Solutions
Years in position: 5
Years in channel: 15

Highlights: Enright led a team in the due diligence and integration process for Avnet's acquisition of Bell Micro and Tallard, which expanded Avnet's presence in Latin America. The company onboarded 600-plus new employees and now has a $1 billion business in 30-plus countries in Latin America. Enright and her team managed Avnet's executive councils for top suppliers to shape both Avnet and suppliers' programs, and Enright helped to develop a strategic consultative program to enable VARs to successfully sell data center solutions.

Goals: Enright's first goal is to continue to improve Avnet's approach in training and enable the organization to efficiently work with business. Second is to enhance Avnet's executive advisory councils to create more synergies and opportunities among VARs, suppliers and Avnet to drive tangible financial results. Third is to establish a formal mentoring/coaching program for high-potential future female leaders.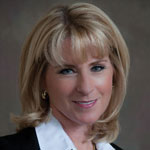 Paige Erickson
Vice President, Partners & Alliances, North America
CA Technologies
Years in position: 1
Years in channel: 7

Highlights: Over the past year, Erickson's role expanded considerably when she took over the sales and technical teams supporting the managed services and solution providers as well as alliances. In this role, Erickson created and launched the Managed Service Provider Program where she developed new pricing, contracts and go-to-market sales methodologies to capitalize on a new route to market in North America and Western Europe.

Goals: Erickson wants to ensure she creates and executes programs that maximize impact on business models. She will enhance the sales pipeline by utilizing alliances in transformational projects with leading system integrators, enhancing relationships with cloud service providers, and continuing to grow the CA business with solution providers through domain expertise.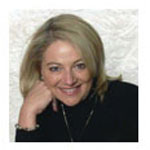 Sue Evans
CEO
MCAD Technologies
Years in position: 17
Years in channel: 17

Highlights: Evans has been in the industry for 18 years and is still the only female-owned Dessualt SolidWorks reseller worldwide. MCAD started selling the full line of SolidWorks products in Washington and Oregon this year and signed a partnership with Objet Geometries to sell its full line of 3-D printers.

Goals: With the opportunity to now sell the full line of SolidWorks products, Evans is looking to establish a strong presence in the Pacific Northwest for MCAD as the complete engineering solution provider. MCAD is also working to be one of the top resellers for Objet Geometries in North America. Evans wants to maintain her recognition as one of the Top 100 Women-Owned Companies in Colorado.



<< Previous | 1 | 2 | 3 | 4 | 5 | 6 | 7 | 8 | 9 | 10 | 11 | Next >>