Page 4 of 11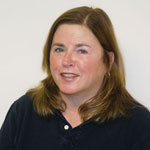 Mary Fahey
Director, Channels
Telx
Years in position: 2
Years in channel: 18

Highlights: Fahey recruited, enabled, engaged and retained more than 50 channel partners including three Master agents nationwide. She also assumed responsibility for international alliances, including training and onboarding. Her primary focus was marketing and awareness of Telx's channel partner program.

Goals: Fahey's focus is now on performance and development of the existing channel partner base via support and ongoing training. She is tasked with increasing awareness within the partner base and their subagents of Telx and its differentiators. Her goal is to create an ecosystem of partners with complementary technologies and services. Lastly, she plans to increase the number of partners that contribute to revenue goals on a monthly basis.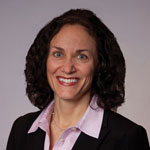 Carol Ferrari
Vice President, Customer Success & Marketing
Intronis
Years in position: 1
Years in channel: 1

Highlights: Intronis launched its inaugural Spring Release Luncheon series in multiple cities across the U.S. as a way to engage live with partners and train them on the company's new spring release, according to Ferrari. Intronis received multiple channel awards and launched the customer success "onboarding program," which focuses on partner enablement. In addition, Intornis' growth in the channel over the past 12 months has been almost 100%.

Goals: In the coming year Ferrari hopes to focus even more on partner enablement programs, provide comprehensive marketing and training material for MSPs for them to drive more business, and raise channel and end-user awareness of the value of cloud-based backup.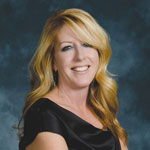 Annie Flaig
Corporate Vice President, Worldwide Commercial Sales
Advanced Micro Devices
Years in position: 1
Years in channel: 19

Highlights: This year marks the one-year anniversary of AMD extending the AMD Fusion Partner Program to its commercial partners, and it has already increased its Elite commercial channel partners by more than 60%. Another highlight for Flaig was seeing the AMD Opteron 6100 Series processor-power Dell PowerEdge R815 named to CRN's Best Products of 2010 list.

Goals: Later this year, AMD will launch its 16-core Interlagos processor, and Flaig says the company is extremely excited about what this product will bring to channel partners and customers. With that in mind, she aims to expand AMD's channel program among Select level commercial partners to help build awareness and generate demand, sales and technology support, and provide them with a source for expanding product portfolios with high-performance AMD solutions.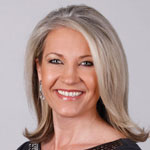 Jenni Flinders
Vice President, U.S. Partner Group
Microsoft
Years in position: 1
Years in channel: 21

Highlights: This year, Microsoft relaunched the Microsoft Partner Network, equipping partners with training, resources and support. With partner feedback, Microsoft designed the program to help customers quickly and easily identify partners with specific skill sets to meet their needs. Flinders also integrated ways partners can thrive using cloud services to build and maintain the trust and loyalty of customers.

Goals: Flinders' goal is to lead Microsoft's existing U.S partner ecosystem, regardless of partner type, to embrace Microsoft online offerings and lead with cloud. Flinders says the company strives to provide customers with greater power of choice in deployment methods, creating increased opportunities for our partners and leaving more dollars for partner services.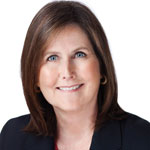 Stephanie Fohn
CEO
WhiteHat Security
Years in position: 7
Years in channel: 6

Highlights: 2010 saw Fohn build upon WhiteHat Security's transition from direct to channel sales with the inclusion of stronger channel partners. When Fohn chose to establish relationships with the best security VARs, the company saw 184% growth in channel bookings in 2010. Her success with new channel partnerships has led to adoption from companies like FICO, which want to have security advantages over competitors. The strength of the new model has positioned the company to expand in 2011, she says.
Goals: Fohn is growing WhiteHat Security into a complete Web security company that will offer customers end-to-end security solutions. She's leading the company through a series of growth activities that will allow it to significantly increase product offerings and geometrically increase revenue.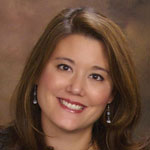 Linda Ford
Vice President, Marketing
DynTek Services
Years in position: 8
Years in channel: 15

Highlights: Ford's accomplishments includes growth in EBITDA and net income; being awarded McAfee GHE Partner of the Year, Citrix Learning Center of the Year and being named to to the CRN Tech Elite 250 List.

Goals: In the channel, every year is about working harder on partnerships, Ford says, to see continued growth in terms of revenue as well as in joint marketing programs. The coming year will see a much heavier focus on marketing automation and tools as a way to help manage the lead-to-sales conversion, and Ford is looking at new, innovative marketing programs to shake up the norm. Ford says she has been fortunate to work closely with partner marketing organizations from Dell, McAfee, Microsoft, Citrix and more to generate almost 100 marketing events and campaigns.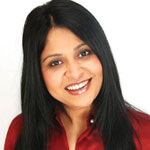 Sitima Fowler
CEO
Capstone Information Technologies
Years in position: 7
Years in channel: 7

Highlights: Even though Rochester, N.Y., is not a growing economy, Fowler says, Capstone managed to increase profits and managed services revenue by more than 50%. She added a record number of new managed services clients in 2010 and continues to aggressively market the company, saying she refuses to let the economy dictate her company goals. Fowler has reinvented her service offerings and added more value and invested in customer service as well.

Goals: Fowler aims to increase monthly recurring revenue by 100%. The goal is so that the monthly recurring revenue pays all the company expenses so that anything extra is profit every month, she says.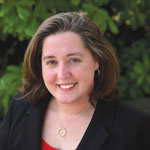 Elizabeth Fraley
CEO
Single-Sourcing Solutions
Years in position: 5
Years in channel: 3

Highlights: Business is always in a state of flux, and this past year was no exception, says Fraley. While Single-Sourcing Solutions began the year planning one thing, quite a different thing occurred as the months progressed. The company began to see a real need to focus in a different direction to meet customer demands.

Goals: As Fraley has adjusted the sails to meet customer demand, she hopes to take this opportunity to solidify the envisioning of Single-Sourcing Solutions as it moves forward.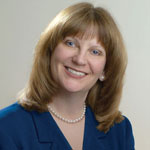 Patricia Gallup
Co-founder, Chairman, CEO
PC Connection
Years in position: 29
Years in channel: 29

Highlights: PC Connection's strategy to generate top-line growth while improving bottom-line profitability resulted in a 35% increase in sales productivity and a record 26% increase in sales year over year. This enabled the company to take market share and strengthen its position as an industry leader, according to Gallup. In response to the growing importance of data analytics, Gallup invested in its Master Data Management system, enabling PC Connections to more completely predict and satisfy the technology needs of customers.

Goals: Gallup aims to achieve long-term goals by planning and executing strategies that promote sustainable growth and ensure top customer service. To more closely integrate with its customers, the company acquired ValCom Technology, a leading provider of infrastructure management solutions and on-site managed services. Gallup is expanding services offerings through this acquisition and will leverage the resources of the organization.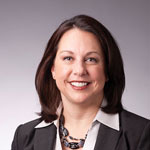 Holly Garcia
Senior Director, Components Business Unit
Ingram Micro
Years in position: 4
Years in channel: 15

Highlights: Garcia led the development and launch of Ingram Micro's Experience Center, supporting Cisco data center and collaboration technologies and implemented Cisco's Telepresence solution within the Santa Ana, Calif., and Buffalo, N.Y., offices. She was instrumental in the creation of the Cisco Order Management Team launched in October 2010 and was appointed to lead Ingram Micro's Components Business Unit in 2011. Garcia also hosted a System ArchiTECHS Invitational in March 2011 highlighting cloud computing and services.

Goals: Garcia plans to continue to provide a strong value proposition to resellers and vendors in support of the System ArchiTECHS community. She will help provide valuable insight and information to system builders to aid in portfolio diversification and business growth. She also will work with vendors within the Components Business Unit to influence finished goods sales and improve Ingram Micro's Components global footprint by leading a team of peers in each of the Ingram Micro regions.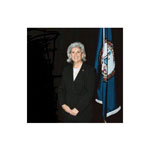 Catherine Giordano
President, CEO
Knowledge Information Solutions
Years in position: 10
Years in channel: 10

Highlights: Knowledge Information Solutions delivered custom technology consulting turnkey solutions, enabling customer organizations to focus on their core business operations, says Giordano. KIS Secure Data Center provided hosting and NOC support services to government and commercial customers. The company also expanded business development workflow process, implemented new technology including enhancements in software that enabled customized service and customer support.

Goals: Giordano's goals include driving innovation for IT process modeling and delivery for management applications. She aims to leverage virtualization, offering solutions designed to provide control, assurance and secure solutions that optimize hybrid/private/virtual infrastructure and will expand best-of-breed technologies.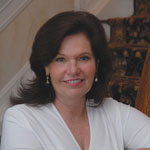 Kim Girards
President, CEO
The Ergonomic Group
Years in position: 27
Years in channel: 27

Highlights: Over the course of the past year, many events occurred within the industry causing The Ergonomic Croup to further invest with major server, networking and software vendors, Girards says. She watched as many vendors created cloud computing strategies and helped to further educate customers around the different server architecture, networking and software infrastructures.

Goals: The Ergonomic Group will continue to assist customers' focus on innovation rather than technology. Girards' goal is to help customers devote more of their IT budget to innovation for core business needs and spend less on operations and maintenance. Cloud computing promises to be a fundamental transition for customers, she says. The Ergonomic Group would like to grow its corporate footprint in the channel path going forward.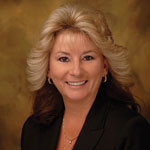 Tonia Gonsalves
Vice President, Global Partner Enablement
Hitachi Data Systems
Years in position: 7
Years in channel: 23

Highlights: Gonsalves helped deliver the enhanced Hitachi TrueNorth Partner Program; provided partners with more business building advantages through more advance training offerings; and orchestrated the launch of the Virtual Storage Platform in late fall 2010.

Goals: Gonsalves' focus this year will be leadership over initiatives including a global marketing bureau with turnkey campaigns and content syndication for partners; the Hitachi TrueNorth Partner Program; expanding the outreach and enablement of other strategic business model partners and their efforts to support all addressable market segments.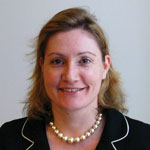 Paula Graydon
Senior Director, EMEA Partners & Enterprise
Ciena
Years in position: 2
Years in channel: 15

Highlights: In the past year, Ciena's channel partner program, BizConnect, has seen significant overall business growth as well as a wealth of net new partner wins. The partner program has also successfully and fully integrated the Nortel MEN business, Graydon says. In addition, Ciena has acquired top talent into the program, which has been another key component to overall success.

Goals: In the next year Graydon would like to drive significant net new partner wins. She'd also like to see Ciena continue to build a high-performance team comprised of Ciena employees and an ecosystem of integrated established partnerships.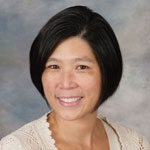 Donna Grothjan
Vice President, Global Channel Strategy, Operations
Juniper
Years in position: 7
Years in channel: 23

Highlights: Grothjan's team recently launched a worldwide partner network, enabling global customer support through a network of partners. The team also supported the integration of five company/product acquisitions into Juniper programs and processes, resulting in the development of a channel integration playbook. In addition, Grothjan enhanced systems and tools to drive ease of business and launched a config-to-order capability through distribution.

Goals: Grothjan says Juniper has always considered distribution to be a critical component of channel success. Looking ahead, she will refine strategy and program development to further leverage distribution partners and drive even greater results for channel partners.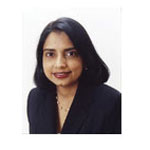 Reena Gupta
CEO
Avankia
Years in position: 9
Years in channel: 9

Highlights: Gupta led the successful launch that grew its software product, called, TargetRecruit--an on-demand recruiting software and applicant tracking solution--to a global level.

Goals: Gupta has set her sights on continuing to grow Avankia Services as well as the market segment for TargetRecruit.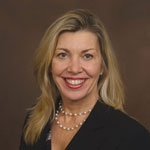 Julie Haley
CEO
Edge Solutions
Years in position: 3
Years in channel: 3

Highlights: Haley increased company sales 600% year over year from 2009 to 2010, implemented new human resources department and policies and earned the "Fastest Growing Private Company in Atlanta" award.

Goals: Haley aims to continue sales growth, double technical consultant staff and implement a formal employee satisfaction and recognition program.

Allison Harabis
Americas Channel Program Manager
McAfee
Years in position: 2
Years in channel: 8

Highlights: Over the past year, Harabis has been able to be a part of what she calls an "overhaul" to the McAfee channel program--implementing technical enablement programs, focusing on ease of doing business and enhancing partner communication.

Goals: This year Harabis aims to engage more with the channel community and work with them to develop programs and processes that work for them.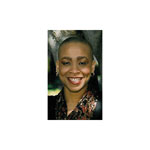 Stephanie Hargrove
Channel Relations Manager
Syspro
Years in position: 1
Years in channel: 15

Highlights: Hargove developed Syspro's "7 Pillars Strategy" for VAR success. She also helped the company achieve 20% growth in channel and led an intense channel partner recruitment program.

Goals: Hargrove will work on developing a comprehensive channel partner portal and is aiming for partner channel growth of 30%.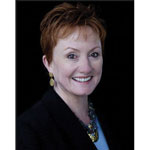 Kelly Harman
Vice President, Marketing
Carousel Industries
Years in position: 1
Years in channel: 16

Highlights: In the past year, Harman led the Carousel marketing team to complete the rebranding of Carousel Industries, launched a corporate Web site, a company blog, and a social media identity and campaign. As a result of these efforts, Carousel increased its corporate Web site visitors by 130% over the previous year. In addition, along with her marketing team, Harman implemented a highly successful lead nurturing and marketing automation system for the company.

Goals: Harman plans to launch several vertical marketing initiatives for Carousel. Another important initiative is to grow business within Carousel's existing client base through an ongoing campaign to educate customers on its full suite of services. Finally, Harman will lead her marketing team to remain focused on the continued rebranding of Carousel from a reseller of voice solutions to a full-service systems integrator and managed services company.



<< Previous | 1 | 2 | 3 | 4 | 5 | 6 | 7 | 8 | 9 | 10 | 11 | Next >>