Page 5 of 11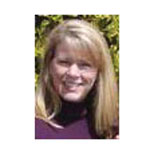 Michele Hayes
Senior Director, Global Channel Marketing
Blue Coat Systems
Years in position: 2
Years in channel: 16

Highlights: Hayes grew the incremental partner pipeline by 20% year over year through partner marketing promotions, campaigns and programs. She recruited 150 new WAN optimization partners globally, implemented global MDF automation via Salesforce.com to provide better tracking and visibility in MDF spend, increased partner awareness with bi-weekly "Earning by Learning" and technical training sessions and drove consistent messaging and enablement programs for partners.

Goals: Hayes' goals include focusing on channel go-to-market to support growth in key customer segments and solutions, building and expanding Blue Coat's WAN optimization channel, extending its midmarket channel, increasing cross-selling and incremental contribution through enablement, driving cloud to the existing base and recruiting new channels, and promoting brand awareness.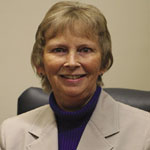 Nancy Hedrick
President, CEO
Computer Software Innovations
Years in position: 21
Years in channel: 22

Highlights: Hedrick began Computer Software Innovations' cloud services initiative while continuing to grow the technology solutions and financial management applications segments of the business. The company remained profitable during the ongoing economic downturn, she notes.

Goals: Hedrick plans to continue to grow all three segments of the business. Her primary goal is to work with the management team to define the corporate vision and put the processes in place to achieve goals.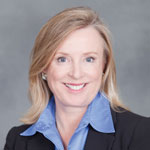 Julie Hens
Vice President, U.S./Canada Channels Distribution, Worldwide Partner Organization
Cisco Systems
Years in position: 3
Years in channel: 12

Highlights: Hens launched multiple Distributor Solution Centers based on Cisco Architectures; accelerated growth in key commercial and small-business segments; and built a strong foundation for future data center growth.

Goals: Hens aims to continue to grow the business by executing on Cisco's data center architectural vision and continue to focus on leadership and mentoring initiatives.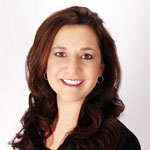 Elise Hernandez
President
Ideal System Solutions
Years in position: 14
Years in channel: 14

Highlights: Hernandez expanded the organization with the acquisition of another technology organization called CVT Technologies Inc., Plymouth, Minn. She also expanded the corporate headquarters to larger offices in Minnetonka, Minn., and purchased a building with expanded offices in northern Minnesota. Ideal System Solutions received several national and local awards including: HUBZone Small Business of the Year Award by the Department of Energy and, CRN's 2011 VAR500 list and 2010's Power Women of the Channel.

Goals: Hernandez will continue to enhance Ideal System Solutions' managed and professional services offerings and grow its unified communications and technology areas. She also will continue to search for small and disadvantaged technology partners.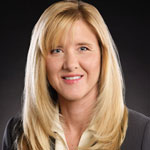 Tasha Hicks
Director, Marketing
Technology Integration Group
Years in position: 6
Years in channel: 7

Highlights: TIG had a record year in 2010 with a record number of vendors working with TIG in its marketing program. Hicks helped lead a rebranding process in marketing to good results. TIG also has an increased focus on PR and social media marketing to communicate with customers and vendors.

Goals: Hicks aims to create stronger partnerships with vendors and increase electronic marketing campaigns and social media presence.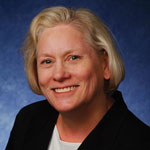 Jodi Honore
Vice President, Vendor Management
Ingram Micro
Years in position: 11
Years in channel: 30

Highlights: In 2010, Honore served as the global Microsoft liaison for Ingram Micro and played a substantial role in the development and execution of its data center strategy. Honore's team helped onboard many of Ingram Micro's vendors into its new Advanced Computing Division and supported its strategic SaaS/cloud initiative by assisting the team with vendor introductions and identifying solution opportunities and supporting cloud models that are natural extensions of the licensing model.

Goals: As the global Microsoft liaison, Honore would like to build the worldwide Microsoft business by leveraging and developing global best practices. Her team is also accelerating its efforts around pro-AV/digital signage and document imaging to encourage greater VAR adoption and attract additional vendors that partners want to do business with. Honore will also continue to support Ingram Micro's strategic SaaS/Cloud initiative and help grow this business.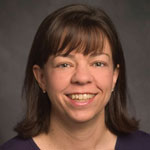 Jackie Horn
Worldside Marketing Director, Document Imaging, Kodak Business Solutions & Services Group
Eastman Kodak
Years in position: 1
Years in channel: 7

Highlights: Horn notes several key announcements, including new scanners, software and solutions, to meet customer needs. The company enhanced existing solutions and integrated and rebranded products added to the portfolio from the acquisition of the Bowe Bell+Howell Scanner Division. Horn communicated frequently with channel partners about the growing expansion of products and solutions.

Goals: Kodak will continue to listen to customers and channel partners to understand goals, needs and how solutions can help improve their transition to a digitally powered workplace, says Horn. It will continue to showcase solutions and services that help businesses capture and make sense of the flood of information/data that the marketplace and technology generates and communicate key trends in document capture, she says.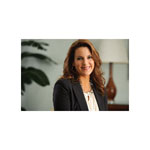 Kristi Houssiere
Director, Worldwide Channel Programs, Operations
Guidance Software
Years in position: 1
Years in channel: 19

Highlights: Within 90 days of joining the Guidance Software team, Houssiere launched and implemented Guidance Software's new Guidance Global Partner Program, which enables solution providers worldwide to resell and/or service the EnCase Enterprise product segment, yielding highly profitable partners.

Goals: Houssiere lists several goals for the year: strengthen Guidance Software's partner relationships by listening for ways the company can enhance overall partner profitability; host Guidance Software's premiere worldwide partner conference; build a dynamic/collaborative Partner Portal with a global experience that makes it easier for partners to leverage and engage with company sales and marketing campaign tools; and build process automation and efficiencies.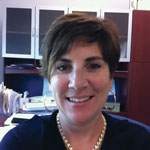 Robyn Howes
President
Certified Nets
Years in position: 15
Years in channel: ,15

Highlights: In 2010 Certified Nets began to offer fixed price programs for its client base as well as Certified Care Complete, a program that includes all-you-can-eat services and hardware and software refreshes as needed, says Howes. All engineers achieved a new vendor certification to stay current and keep technical skills sharp.

Goals: Howes plans to continue revenue and profit growth and financial stability and strengthening technical resources.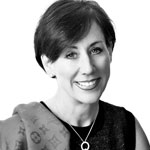 Pat Hume
Senior Vice President, Worldwide Sales
GFI Software
Years in position: 6 months
Years in channel: 17

Highlights: While GFI Software continues to strengthen its SMB solution portfolio, it is laying the groundwork to expand its partner base throughout the U.S. and Canada, according to Hume. GFI's business is 100 percent channel in EMEA, and working with partners is deeply rooted in its go-to-market philosophy. GFI is poised to introduce itself to the broader North American channel, letting partners know about the company's value proposition in the SMB market, says Hume.

Goals: Hume says this next year will be all about the channel and her teams. GFI knows that partners are critical to growth, and it wants to recruit more of them. GFI has solid partner programs in place, she says, and will work to harmonize those across all business units to ensure doing business with the company is easy and profitable. GFI will invest in partners through training, marketing and end-to-end lead generation and will remain committed to their long-term success, Hume says.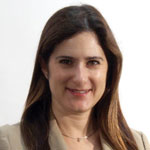 Carley Jaquess
Channel Marketing Manager
ESET
Years in position: 3
Years in channel: 14

Highlights: Jaquess helped drive substantial growth within what ESET identifies as Strategic Accounts--large, national accounts that make up a healthy percentage of the channel family at ESET. Jaquess helped fuel ESET's continuing explosive growth in business security software sales.

Goals: Jaquess plans to increase ESET's security software market share by working with the existing channel community, taking the relationship to the next level. In particular, she is working with ESET's Strategic Accounts division to target and build programs and promotions that engage specific business functions and industries..

Tricia Jennett
Senior Manager, Star Partner Marketing
NetApp
Years in position: 5
Years in channel: 13

Highlights: Jennett enhanced NetApp's marketing strategy by analyzing partners' needs and deepening NetApp's participation and support in partners' go-to-marketing model.

Goals: Jennett aims to continue to build out more channel marketing strategies.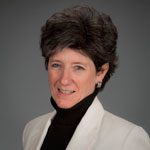 Pam Johansen
Director, Worldwide Channel Operations
BMC Software
Years in position: 6
Years in channel: 9

Highlights: Johansen gained a seat at the BMC leadership table last year. BMC rolled out SaaS solutions and a certification program and added Salesforce.com as a strategic resell Partner, selling the Remedy on Force solution. In addition, BMC expanded its go-to-market strategy by signing on a distributor in the U.S. focusing on select BMC products and brought back its Elite Partner Summit, delivered every six months.

Goals: In support of its overall sales alignment, BMC will be passing BMC Remedy on Force leads via Salesforce PRM to certified partners, Johansen says. Rules of engagement and a governance process will be rolled out. Elite ESM Partners will be assigned a corporate account manager focusing on SMB accounts for both Americas and EMEA. A focus for 2011 is to collaborate with an outside vendor to restructure and rebrand the partner program.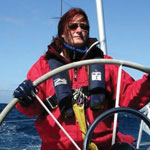 Jennifer Johnson
Director, Global Programs, Technical Services
Arrow Electronics
Years in position: 5
Years in channel: 15

Highlights: Johnson implemented CopyExact across Brazil, China, Israel and Guadalajara while also maintaining relationships with tier-one clients.

Goals: Johnson aims to get Arrow's CopyExact facilities up to 100% production and sign up five or more tier-one companies.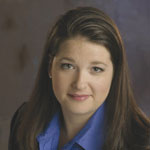 Michele Johnston Holthaus
General Manager, Channel Platforms & Strategy Division
Intel
Years in position: 5
Years in channel: 14

Highlights: The launch of Intel's second-generation Core CPU in desktop and mobile markets was key, Johntson Holthaus says. Intel also introduced the Intel Desktop Core K SKU products developed specifically for the channel's integration and overclocking marketing and launched the Think Mini ITX and Mini ITX industry

Goals: Johnston Holthaus says she would like to see the continued growth of the overall channel and increased channel competitiveness in specific niche markets where players can differentiate and grow their margins. She plans to help accelerate growth for Intel SSDs, tablets and wireless products as All-In-One and Ultrabook drive new usage models in desktop and mobile.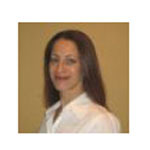 Michelle Jones
Vice President, Channels & Alliances
Seeburger
Years in position: 1
Years in channel: 15

Highlights: Jones recently joined Seeburger, where she is responsible for reseller, ISV and solution provider partners as well as the global partner program/infrastructure. She calls the past 12 months an incredible foray into the cloud where channel opportunities abound.

Goals: Jones says she intends to significantly grow Seeburger's channel business and learn a lot along the way from the people she works with. She also plans to beef up her channel blog.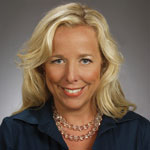 Julie Jutras
Director, Strategic Alliances
Compuware
Years in position: 2
Years in channel: 13

Highlights: The year marked the first OEM by the Cisco Data Center Business Unit in application performance management. Compuware and Cisco Unified Computing Systems sales teams are working together to sell this solution to their global customer base, Jutras says. Also of note was the completion of a Compuware and Accenture Formal Alliance, allowing Compuware Gomez products to be resold globally by Accenture. Jutras overachieved Cisco and Accenture alliance targets by 300%.

Goals: Jutras will lead the global Cisco Unified Computing System and Compuware go-to-market, enabling 400-plus sales teams and 250 Cisco UCS ATP Partners to sell the joint solution. She aims to achieve 100% of joint revenue targets globally.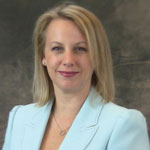 Colleen Kapase
Senior Director, Global Partner Strategy
VMware
Years in position: 4
Years in channel: 15

Highlights: Kapase worked closely with VMware's solution provider and service provider partners to better understand how to help them build trusted successful business relationships to move joint customers to a hybrid cloud solution.

Goals: Kapase aims to launch a partner-to-partner program where it's easy for partners to connect and build relationships to get customers to the cloud, including ISVs who have built their SaaS-based offering on VMware, to OEMs with cloud offerings, to channel partners of tier-one apps such as SAP who want to partner with a VMware virtualization expert.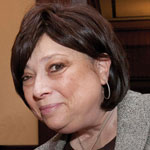 Felise Katz
CEO
PKA Technologies
Years in position: 9
Years in channel: 13

Highlights: PKA exceeded its growth targets across all product and solution sets last year, says Katz. In addition, PKA become a Red Hat Advanced Partner, was HP Enterprise Authorized in the Mid-Atlantic, and was certified as a Woman-Owned Business by the State of New York and City of New York. Katz says the company continued to design, order, install and manage clients' IT infrastructure.

Goals: Katz will continue to grow PKA organically and through acquisition and will focus on new technical disciplines and territory expansion in 2011. Katz wants to provide leadership to her team by giving employees her best so they are inspired to succeed and accomplish their objectives.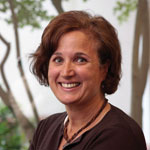 Lila Kee
Chief Product Officer, Vice President, U.S. Business Development, GMO
GlobalSign
Years in position: 3
Years in channel: 7

Highlights: Kee led the product development strategy and implementation of GlobalSign's channel-ready client digital certificate offering, eanbling resellers and partners to offer trusted digital credentials to individuals and entities required from secure e-commerce transactions. Kee introduced three main product types, including PersonalSign, DocumentSign and CodeSigning, equipping resellers with an easy way to register, provision and manage digital IDs ordered on behalf of their customers.

Goals: Kee plans to offer resellers more options on how to leverage digital certificates to support the number of PKI-enabled applications ranging from secure network authentication to secure document exchange. She also aims to extend strong authentication solutions to secure mobile network device access to corporate networks and give resellers an automated method to provision and manage digital certificates on smartphones such as BlackBerry and iPhones.



<< Previous | 1 | 2 | 3 | 4 | 5 | 6 | 7 | 8 | 9 | 10 | 11 | Next >>