Page 6 of 11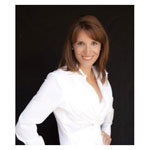 Meaghan Kelly
VP, Channel Strategy, Solution Partners Organization, Americas
Hewlett-Packard
Years in position: 3
Years in channel: 12

Highlights: Kelley was recently promoted to this broader role at HP. Here highlights in her previous role include the March 1, 2011, launch of HP SMB Central, a new initiative that provides HP partners with a one-stop shop for direct access information on products and solutions across the entire HP portfolio, as the key accomplishment. Also, in September 2010 HP introduced the expansion of SMB Elite, designed to help SMB partners deliver a superior SMB customer experience. In June 2010, HP added six members to its SMB Advisory Council.

Goals: Kelly plans to continue driving partner growth and HP channel leadership.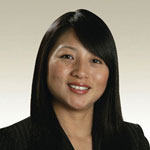 Choo Kim-Isgitt
Senior Director, WW Marketing
M86 Security
Years in position: 1
Years in channel: 11

Highlights: Kim-Isgitt evaluated and defined a new channel marketing strategy and program to enhance the channel partner Web site and user experience, including Web presence refresh, portal evaluation, and digital strategy for both recruitment and enablement.

Goals: Among Kim-Isgitt's priorities are to build a better online digital experience among vendor, channel partners and end customers in an automated system--providing more relevant and usable content to increase channel partner engagement and transactions.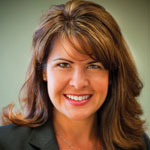 Malissa King
Vice President, Sales
Drobo (Data Robotics)
Years in position: 2
Years in channel: 15

Highlights: Drobo had a year of growth, according to King, expanding its channel into Latin America and expanding its SMB channel. The company signed some critical partners and is seeing strong growth in business products, which is important because it launched its business in the prosumer space. The company's end users have brought it up into the business space and King says Drobo is now getting a lot of attention.

Goals: Drobo is new to the business product arena, and King says there is a lot of growth planned for this year in the SMB space. The challenge will be pushing its message to current partners and growing its share of wallet in the SMB arena, according to King. Drobo plans to do this by putting the right sales teams in the right places to focus on those customers.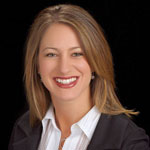 Kendra Krause
Vice President, Channel Sales
Fortinet
Years in position: 3
Years in channel: 13

Highlights: Krause signed more than 400 new partners in the Americas to fill in coverage in specific territories and vertical markets; increased Americas channel revenue by 20% year over year; added new channel programs; and continued to focus on feedback from the Fortinet Partner Council, which is comprised of 15 key VAR members who provide valuable field input. Based on the council's feedback, Fortinet modeled its support and programs to meet partners' needs. Fortinet also launched the "Trade up and Trade in" program.

Goals: Today's go-to-market strategy is changing, according to Krause, and Fortinet will continue to have product offerings, solutions and channel programs for partners to sell in the new markets. Cloud offerings and managed solutions are continuing to drive the market and it is important to not only have solid security products but also channel programs to support our partners, she says.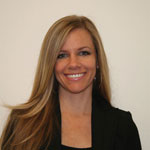 Raelyn Kritzer
Director, Global Channel Marketing
Brocade
Years in position: 3
Years in channel: 13

Highlights: This past year, Brocade made significant investments to enable channel partners to capitalize on emerging technology trends, including virtualization, Ethernet fabric and cloud. These investments include the availability of several new certifications so that qualified partners are recognized and rewarded for expertise in emerging networking technologies. Brocade also launched a professional services and support program to provide higher-margin revenue opportunities for channel partners.

Goals: "One size fits all" doesn't apply in the channel world, so Kritzer's goal this year is to build highly differentiated programs that recognize the value each partner brings to its customers. Through enhanced flexible segmentation initiatives, Brocade hopes to treat channel partners more individually, while preserving the program's integrity and efficiency.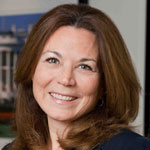 Regina Kunkle
Vice President, State, Local Government, Higher Education
NetApp
Years in position: 2
Years in channel: 10

Highlights: Kunkle led growth in higher education as most universities saw budget declines. NetApp garners the majority of its revenue in this space via channel partners, making SLED one of the highest channel-leveraged NetApp businesses with multiple pathways to market, says Kunkle. In addition, Kunkle created campus events for female students to learn about IT careers.

Goals: Kunkle has made strategic investments in SLED and hopes the coming year will see even bigger growth and expanded market share. She plans to develop a grant program where NetApp will provide equipment to struggling K-12 districts, colleges and universities that are being hurt by the current fiscal challenges.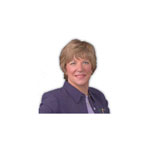 Linda Kuppersmith
President
CMIT Solutions of Stamford
Years in position: 6
Years in channel: 25

Highlights: Kuppersmith says she is proud that the company held steady and supported clients through a difficult economic time. CMIT Solutions of Stamford assisted clients in tightening their IT expenditures and rode through the inevitable problems that weren't budgeted for.

Goals: Kuppersmith hopes to increase revenue and profits while growing the company's staff and client base. CMIT Solutions of Stamford will continue to be the IT department and IT advisers for its current clientele, she says.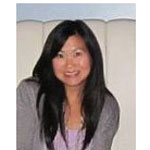 Bonnie Lam
Director, Channel Sales
RingCentral
Years in position: 1
Years in channel: 9

Highlights: Since joining RingCentral in the summer of 2010, Lam built and launched a highly successful channel program. RingCentral now provides one of the fastest-growing and most profitable partner opportunities for the channel to sell and build services around its cloud-based phone system for SMBs, according to Lam. RingCentral has signed and onboarded more than 400 channel partners so far, growing channel sales revenue by more than 500%.

Goals: Lam's focus for the upcoming year is to expand the channel program to 1,000-plus partners. She will also look to launch new programs to address other channel segments such as telecom agents and value-added distributors Lastly, RingCentral will deliver new partner enablement tools (including CRM, co-branded service portals, co-marketing and certification) to bring more channel-friendly systems and processes to partners.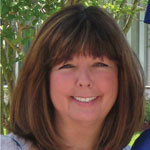 Wendy Langley
CFO
Direct Tech Group
Years in position: 4
Years in channel: 4

Highlights: Direct Tech Group increased revenue from $7 million in 2009 to $14 million in 2010, according to Langley.

Goals: Langley says the goal is to increase revenue from $14 million to $20 million as well as maintain strong margins.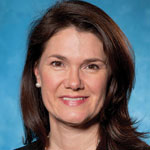 Juilann Larimer
MSSI Vice President, Global Channel Strategy, Programs, Governance
Motorola Solutions
Years in position: 1
Years in channel: 15

Highlights: Larimer launched several new channel promotions, resulting in 29% year-over-year order growth and 22% year-over-year revenue growth in 2010. Motorola also designed a new technology solution to make it easier for partners to drive competitive trade-in sales and invested in new sales resources around end-user sales through partners.

Goals: The key focus for Larimer's team is the rollout of its next- generation partner program, PartnerEmpower. She will focus on investments in training, a new partner portal and other tools as it builds on the best of the old company and maintains its channel-centricity as Motorola Solutions is born, she says. The channel is a key asset and driver for customer satisfaction and growth for the new company, according to Larimer.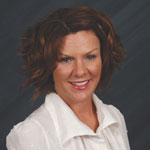 Betsy Larson
Vice President, Channel Sales
NEC Display Solutions
Years in position: 3
Years in channel: 16

Highlights: Larson's largest achievement was promoting and building upon core programs that align with the company's key vertical markets. She developed the best-in-class business propositions for the channel, which focused on gaining share and growing NEC's customer base. Lastly, she grew NEC's key vertical markets, which include education, SMB, corporate, medical, quick service restaurants (QSR), retail, transportation, cinema, house of worship, and rental/staging.

Goals: Larson hopes to bring a refined focus to the NEC education, QSR, retail, healthcare, SMB, graphics and cinema key vertical markets. She will implement new strategies to grow NEC's customer base, while increasing current reseller depth, reseller base and end-user sales. She will also identify further target customers and help focus marketing spend on the key large format display and projector product categories.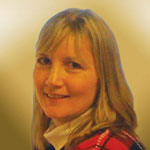 Fiona Layton
Manager, International Sales
Lifeboat Distribution
Years in position: 15
Years in channel: 17

Highlights: Lifeboat launched a new office in the Netherlands at the beginning of the year. Layton says it was a wonderful experience traveling to Europe and training the team and driving Lifeboat's Pan-European model into the channel.

Goals: Lifeboat is a relationship-driven company and Layton just returned from another trip to Europe where she meets with many of the company's key partners. She hopes to do even more traveling to meet with customers next year, believing that the company's personal touch is one of its greatest strengths and a keystone to its success.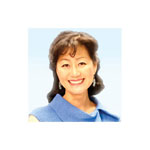 Thai Lee
President, CEO
SHI International
Years in position: 22
Years in channel: 22

Highlights: A key accomplishment for Lee was growing SHI's revenue by 25% to finish at $3 billion for 2010. She also hired the talent and deployed the technology that became SHI's Cloud Solutions offering. In addition, SHI opened offices outside London and Paris and explored expansion into additional countries. Lee is continuing SHI's expansion into the midmarket and public sector spaces to complement its legacy Fortune 500 clients as well, and completed year three of SHI's five-year plan to upgrade internal tools and systems with zero disruption to the customers.

Goals: Lee plans to continue to diversify SHI's business with steady expansion into international markets and professional services offerings.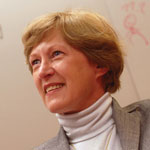 Jane Linder
Managing Dir.
NWN
Years in position: 3
Years in channel: 6

Highlights: This year marked a change, Linder says, as she began working in earnest on NWN's SNAP to School Meals solution. That means making sure school districts and states have the ability to enroll every deserving child in free meals at school and nutritional support at home. This project is a win-win-win-win, she says. First and foremost, hungry children eat. Secondly, school districts get needed state support for teaching vulnerable children. States get the ability to support their citizens. And NWN makes a fair profit.

Goals: Linder says she got "hooked" in Montgomery County, Md., and again in Baltimore City. Because NWN's team was there, more than 500 children got to eat. She wants to grow that number.

Selina Lo
CEO
Ruckus Wireless
Years in position: 7
Years in channel: 3

Highlights: Lo has a list of accomplishments: Since January 2010, Ruckus has doubled the size of its channel, adding 1,381 new channel and distribution partners in 45 countries. Ruckus has seen sales rise at a CAGR of 88% over the past five years. Driving this growth is strong demand in education, hospitality and health care for more stable, reliable wireless connectivity due to the flood of mobile devices in the enterprise, Lo says. In December 2010, Gartner said Ruckus had the largest growth of any enterprise WLAN supplier for the second straight quarter.

Goals: In 2011, Lo says the goal is to double the Ruckus Big Dog channel partners and take channel business past $100 million. Since early 2011 Ruckus has added 600-plus new VARs and now has more than 2,500 solution partners in its global network. Ruckus also wants to be known as the only pure-play wireless supplier, Lo says, and it is looking to extend its channel successes to the health care, retail and warehousing markets, where it is already seeing stronger demand.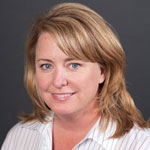 Maureen Lonergan
Director, Partner Enablement
VMware
Years in position: 2
Years in channel: 10

Highlights: In 2010, VMware trained, accredited and certified more than 150,000 VMware partners, according to Lonergan. VMware also expanded education offerings through Partner University and offered free in-person training sessions with SolutionTrack and Technical Express programs designed to educate the company's sales and technical presales audiences. VMware made a hefty investment in localizing a large number of programs in nine languages to accommodate regional requirements as well.

Goals: VMware will be launching more competency programs for its channel partners, Longeran says, rolling out more certifications and developing new programs to enable the company's channel around the launch of products and solutions.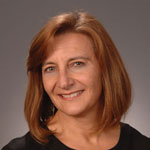 Annette Lorenz
Director, Worldwide Channel Marketing
ShoreTel
Years in position: 3
Years in channel: 12

Highlights: ShoreTel redesigned and launched a differentiated, highly profitable worldwide channel program, initiated a new two-tier distribution strategy and achieved CRN's 5-Star Partner Program Guide award for the second year in a row, Lorenz notes.

Goals: Lorenz plans for continued aggressive revenue growth through strategic partner recruiting and continued investment in partner satisfaction through its Brilliantly Simple Partner Programs, which provide increased profit margins and business profitability.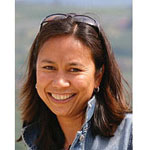 Jean Lozano
Senior Director, U.S. Marketing
Trend Micro
Years in position: 5
Years in channel: 11

Highlights: Lozano points to the new Trend Micro On-Demand Marketing portal, which allows partners to customize, co-brand and execute campaigns as well as generate and track leads, as a key accomplishment. This is an effort to support existing partners in their marketing and selling efforts, she says.

Goals: Lozano is spearheading an effort to recruit partners and continue to support existing, loyal partners; create an ongoing alignment between her entire marketing organization; and continue to support her team's professional development.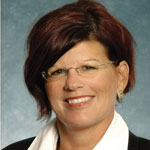 Wendy Lucas
Area Vice President
Dimension Data Canada
Years in position: 4
Years in channel: 20

Highlights: Specific to Dimension Data's business in Canada, the company grew the employee base by 50%. Dimension Data also extended its efforts in its social responsibility program, increasing participation.

Goals: Lucas is focused on expanding the employee base by another 50% and continuing to gain market share. She also looks forward to involvement in more community events.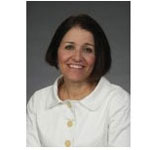 Nina Lutjens
Vice President, Sales
Fujitsu Computer Products of America
Years in position: 4
Years in channel: 25

Highlights: Fujitsu experienced 17% growth over the past five years, resulting in more than17% CAGR in channel sales. This is through a streamlined distribution and partner channel, dispelling the myth that to grow, one needs more distributors and resellers, Lutjens says, adding that what it's really about is the right partners. Lutjens also kicked off a multiyear service offering in 2010 that resulted in an increase in attach rate at POS. Fujitus has been able to demonstrate that service, post warranty, can be sold through a two-tier channel successfully, she says.

Goals: Lutjens has three main priorities: launch AIIM's new Capture Certification program to its partner base and be first to market with these efforts to empower partners with best practice knowledge about capture and information management; incentivize the channel by turning the point-based catalog reward system into an AMEX reloadable card, which greatly extends the purchasing power for participants; offer a trade-in program that will give partners a way to re-engage with their end users.



<< Previous | 1 | 2 | 3 | 4 | 5 | 6 | 7 | 8 | 9 | 10 | 11 | Next >>