Page 7 of 11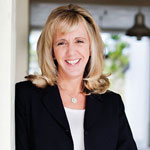 Tina Lux-Boim
President, CEO
Managed Maintenance Inc. (MMI)
Years in position: 4
Years in channel: 13

Highlights: MMI has managed to not only traverse yet another year in a rough economy, but has remained profitable--acquiring new customers while retaining existing ones, Lux-Boim says. MMI has brought on new employees and customers, deployed new offerings, grown its numbers and increased branding awareness.

Goals: Lux-Boim and her management team have set out to expand the company's reach into new markets, all while succeeding in hitting aggressive customer acquisition and revenue goals. Team building will be paramount, she says, as the only way to achieve said goals is if they are all operating in unison. Lux-Boim will also setting aside time on her calendar weekly to coach and mentor the women on her leadership team, hoping to see their faces next year in the 2012 Women of the Channel.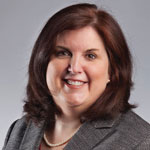 Laura Mahoney
Manager, Channel Marketing & Programs
APC by Schneider Electric
Years in position: 3
Years in channel: 7

Highlights: Mahoney and her team introduced the APC Rewards Program, allowing partners to receive incentives for their APC sales through a three-step automated online process. The program gives partners the ability to convert their points into credit through distribution to be used toward their next APC purchase. Mahoney also focused on providing partners with sales and marketing tools, including the online marketing center, giving partners access to customizable demand-generation templates.

Goals: Mahoney is focused on continuing to develop the partner program to ensure profitability for partners. Whether through enhancements, promotions or development of new programs, boosting the bottom line of partners is her key initiative.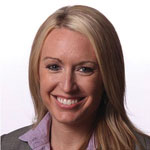 Erin Malone
Senior Director, Channel Sales, Data Management
CA Technologies
Years in position: 1
Years in channel: 13

Highlights: Malone aligned all LAR and Distribution teams to the new CA Technologies Data Management POD sales structure to allow maximized resources. She also helped create an enhanced channel-centric sales methodology, which was launched at the Data Management Annual Kickoff. In addition, Malone developed sales tools to encourage better alignment with partner sales reps and Data Management sales reps and revamped the Data Management quarterly business review and annual business plan templates.

Goals: Malone aims to deliver revenue and share growth through partners that sell, service and build on CA's technologies. She aims to better align partner sales reps and CA sales reps and make it easier for channel partners to do business with CA. She also plans to give partners enhanced scorecards to gauge their performance against the greater partner base and will increase CA's investment in and execution of end-user lead-generation activities.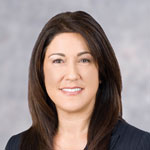 Jillian Mansolf
Vice President, Global Sales, Marketing
Overland Storage
Years in position: 2
Years in channel: 15

Highlights: Since launching phase two of Overland's FastTrack Partner Program in January 2011, Mansolf has integrated deal registration with automated approvals and tracking into the partner portal and generated more than 1,000 leads for partners. The adoption rate of the FastTrack Partner Program has significantly exceeded expectations, she says. Overland has increased its active partner users of the secure portal ten-fold and significantly increased branded sales in all regions of the world in the past year.

Goals: Partners today are more knowledgeable and have more choices than ever, according to Mansolf, yet the basic principle of business still applies: partners do business with companies that understand their needs and deliver on their promises. Mansolf's goal this year is to continue building partner-led, customer-centric resource and lead-generation programs that will enable partners to accelerate their sales cycles and increase profitability.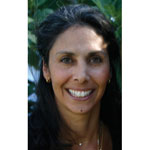 Carrie Maslen
Senior Director, Business Development
SAP Americas
Years in position: 1
Years in channel: 25

Highlights: Maslen's first challenge when joining SAP was to help restructure the channel team to better serve the needs of partners. Since then, she has worked to develop and carry out many programs designed to improve the experience of employees, customers and partners. One program provided financial skills training to employees, while another presented a simple and efficient financing application for customers. SAP also introduced two programs that improve cash flow for partners.

Goals: Over the next year, Maslen will continue developing programs that put SAP at the forefront of delivering value to the channel: opening new markets and simplifying processes.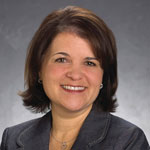 Julia McConaughy
Director, Channel Operations
Aruba Networks
Years in position: 4
Years in channel: 16

Highlights: McConaugy cites four key accomplishments: enhancing the PartnerEdge Program to reward partners that deliver greater value and offer growth initiatives for top-tier partners; organizing and hosting the inaugural Americas Partner Summit, attended by 200-plus channel partners; the PartnerEdge program being recognized with a CRN 5-Star award; and increasing Aruba's partner community by 20% and average revenue per partner by more than 30% in the past year.

Goals: McConaughy will continue to develop programs, training and tools that better enable partners and reward committed partners that provide value throughout the sales cycle. She will also expand offerings and tools to enable lead generation and collaboration with partners.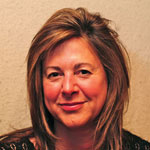 Sandy McKeon
Director, Channel Sales
i365, A Seagate Company
Years in position: 1
Years in channel: 11

Highlights: McKeon transformed the channel program by implementing an enforceable deal registration program, a regionalized SE/sales training circuit and the simplification of contracts to make it easier for partners to do business with i365. These efforts have resulted in a more active partner base with a goal of 75% of business through channel partners by year-end, according to McKeon.

Goals: McKeon aims to transition i365's channel business to a distribution model swhile imultaneously launching a government program and cloud-connected MSP initiative. Her team will focus on increasing the number of partner-led opportunities and doubling recruitment efforts to continue to the momentum created in 2010.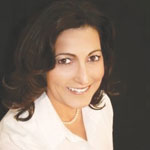 Bonnie McMenomy
Channel Marketing Manager
ESET
Years in position: 5
Years in channel: 12

Highlights: 2010 was a year of innovation and relationship building within the ESET channels, says McMenomy. ESET successfully launched a mobile app and Mac products and with those strong products and her support team, McMenomy says she was able to turn her focus to a deeper understanding of the channel's local market conditions.
Goals: McMenomy will focus on educational programs that bring added value to ESET's customers and make approachable the often intimidating topic of cybersecurity. By demystifying the nature of Internet threats and making clear, actionable steps to personal security, she says ESET will emerge in 2011 as a thought leader in the category.

Senior Director, Marketing, Worldwide Channel Programs
NetApp
Years in position: 12
Years in channel: 27

Highlights: Medal highlights strengthened communication using an integrated marketing model; the extension of NetApp's partner ecosystem with the recently enhanced NetApp Partner Program, including the launch of the NetApp Partner Program for service providers; and the launch of a Virtual Partner Environment designed to create a unique, online and interactive experience.

Goals: Medal aims to continue refining the execution strategy of channel partner communications for NetApp worldwide aligned to different partner pathways and will initiate executive thought leadership programs with global and pathway teams to ensure NetApp maintains a competitive edge within all target audiences.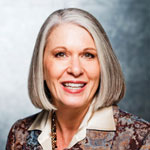 Denna Mensch
Vice President, TSD Marketing
Synnex
Years in position: 1
Years in channel: 17

Highlights: Mensch points to the introduction of Synnex's CloudSolv strategy for partners as a key accomplishment in addition to a mobile application development practice that lets partners leverage Synnex's skills in the mobility space. In the past three months of the year, Mensch took on branding of the Technology Solutions Division (TSD) as the marketing lead.

Goals: Mensch will focus on the development of Synnex TSD offerings through line-of-business expansion and solutions.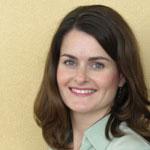 Jeanne Miller
President
Ener Systems
Years in position: 13
Years in channel: 12

Highlights: Ener Systems' 2010 sales increased 50% over 2009 sales, and the company maintained Associate Level Intel Channel Membership. Miller also started www.businesstechnologyminute.com, a monthly video blog for business owners who want to learn more about using technology in their business.

Goals: Miller says her goal is to double profit numbers by 2012; she wants want Ener Systems to be recognized for being the best at customer service by meeting and exceeding all of its customers' expectations.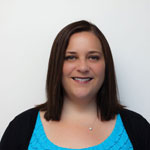 Karen Miller
Director, Sales, U.S. & Canada
Kerio Technologies
Years in position: 4
Years in channel: 12

Highlights: As Kerio's Latin American director of sales, Miller focused on channel development for the region, especially in Brazil. During her tenure, she doubled sales by restructuring the organization to better align with focus markets, signed a new distributor and doubled the number of active Kerio resellers. In early 2011, Miller was promoted to director of sales, U.S. and Canada. One of her tasks was to sign a distribution agreement with Synnex, which will further Kerio's reach into the SMB space.

Goals: In the next year, it's crucial to develop Kerio's relationship with Synnex to further its U.S. and Canadian channel reach, according to Miller. Also, Kerio has reorganized its field sales team to narrow its focus and will concentrate on deepening relationships with partners. Kerio also launched a partner program this year and Miller expects to increase its active channel community by 50%. Lastly, Kerio introduced two products this year and Miller says her goal is educate partners on these offerings.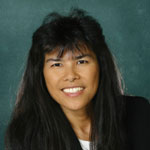 May Mitchell
VP, Global Channel
IronKey
Years in position: 2
Years in channel: 17

Highlights: IronKey had a record first-quarter 2011, Mitchell says, with 94% growth year over year. The company also launched enterprise value-add distribution partnerships to reach into the enterprise and increased sales growth from Elite National partners. Its Elite Partner Program in 2011 now includes deal registration that provides up to 15 margin points, renewal protection and a new solution targeted at banking service providers. Mitchell also was named a 2011 CRN Channel Chief.

Goals: Mitchell aims to increase sales growth through IronKey's channels; develop alternative routes to market with new types of partners such as banking service providers; expand partner presence in Latin America and Asia-Pacific; and develop key strategic alliance partnerships that could scale the business globally.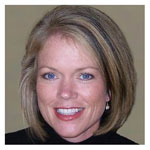 Dane Moorefield
Director, Global Partner Marketing
Siemens PLM Software
Years in position: 6
Years in channel: 15

Highlights: Moorefield developed and launched a global partner and channel manager marketing training program. She also designed a mobile strategy for partners, including social media outlets and smart device applications. She improved and streamlined global partner and channel manager communication as well.

Goals: Moorefield aims to more effectively utilize social media and ensure that all partner materials are available via smart device applications. She also will continue partner marketing training via channel manager/partner interactive workshops facilitated by Everything Channel.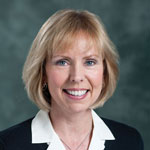 Melodye Mueller
Vice President, Sales, Marketing
Whaleback Systems
Years in position: 2
Years in channel: 9

Highlights: Mueller launched an updated Crystal Blue channel program and designed it to expand current reseller partnerships across the U.S. Enhancements include a more robust feature set, new flexible quote tools designed for both unlimited and "a la carte" usage plans to match customer needs, and new marketing programs, including solution-based vertical market programs designed to drive lead generation and increase reference selling.

Goals: Mueller hopes to increase Whaleback's channel revenue by 22%, grow inbound lead generation by 35% through new marketing programs and deploy a new territory-by-territory rollout strategy for repeatable growth.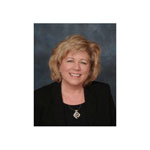 Tamra Muir
Senior Director, Distribution, Alliances
Autodesk
Years in position: 3
Years in channel: 18

Highlights: Muir's big accomplishment this year was the launch of the Channel Development Team, which prioritizes development programs/projects, ensuring that they take advantage of Autodesk's best practices, incorporate feedback and enable scalability. The CDT also rolled out a pilot that enabled broad changes to the AutoCAD+ program, allowing customers to purchase through their preferred channel with total solution sourcing through one partner.

Goals: Muir is sponsoring an effort to provide a Worldwide Volume Channel Framework to enable other geographies to tap into the power of volume channels. Her group continues to leverage multiple avenues available through the channel. Current projects include a pilot to enable presales technical support for highly specialized products offered through distribution as well as a channel-executed end-user demand-generation program designed to drive business to VARs and volume channel partners.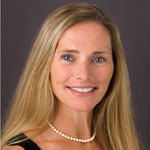 Jennifer Naughton
President
Radiant Resources
Years in position: 17
Years in channel: 10

Highlights: Even in a difficult market, Radiant's goal has always been expansion. In the past year, Naughton has taken stock of partners and moved to strengthen alliances with organizations that contribute to the company's success. She refocused on areas of expertise and invested in technical resources to increase Radiant's value proposition to customers and prospects. Rather than contract marketing efforts, she bet that continuing to devote time and money to strong programs would drive growth, and it has, she says.

Goals: More than ever, Naughton believes that the industry can benefit from capable, robust regional solution providers. Her goal is to expand Radiant's position as a regional expert and strengthen alliances with the key partners that can help build its expertise. She continues to push for certifications and drive the value proposition of Radiant's technical knowledge and industry experience. Nurturing the company's managed services and cloud offerings gives Radiant another opportunity for expansion, she says.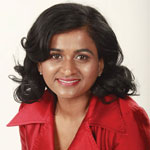 Indu Navar
Founder, CEO
Serus
Years in position: 10
Years in channel: 5

Highlights: Serus was recognized by the major companies in the semiconductor and high-tech verticals as the leading supplier of enterprise software to address the challenges associated with outsourced manufacturing and by the financial community as a "Company to Watch." Serus also added six highly recognized major semiconductor manufacturers to its list of customers.

Goals: Navar looks at 2012 as an exciting opportunity as Serus has built the ecosystem of the suppliers customers can connect to and start deriving immediate benefits from. Serus has gained invaluable experience in developing Intelligent Operations Management solutions for major Fortune 500 companies, according to Navar. Serus has allowed these customers full visibility into their entire value chain with the ability to see and manage risk and drive new efficiencies.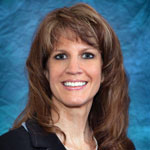 Cheryl Neal
Vice President, Vendor Management, Technology Infrastructure Solutions Group
Avnet Technology Solutions
Years in position: 4
Years in channel: 25

Highlights: With her team, Neal developed and directed enablement and demand generation campaigns customized for each supplier's key initiatives. This drove storage, networking and security sales growth. The technical training programs resulted in more than 400 reseller partner reps becoming certified to sell supplier solutions. The demand generation programs also helped Avnet drive more end-user opportunities to reseller partners, says Neal.

Goals: Neal aims to optimize Avnet's ability to align and deliver to reseller partners the enablement, tools and demand generation programs they need. She also plans to strengthen Avnet's position as a solution distributor by leveraging its vertical focus expertise to help reseller partners benefit from high-growth market opportunities.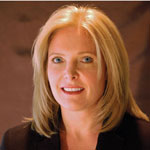 Annie Neubrech
Vice President, Experience & Programs
SAP Americas
Years in position: 1
Years in channel: 22

Highlights: Neubrech says she joined SAP's North American SME sales region to be part of a transformation initiative that would accelerate the growth of SAP's partner ecosystem. Her focus was to improve the customer and partner experience through simplification, predictability and transparency of the partner programs, policies and daily operational activities. In early 2010, Neubrech's team led the full redesign and launch of the new PartnerNet channel program and rollout of a PRM system.

Goals: Neubrech and her team's mission for is to provide partners and employees with a channel program experience that is perceived as being channel friendly and easy to engage. She plans to create programs that are designed for partner and employee benefit and backed by policies that provide smart governance; supported by processes that are easy and streamlined; and launched with comprehensive communication and training.



<< Previous | 1 | 2 | 3 | 4 | 5 | 6 | 7 | 8 | 9 | 10 | 11 | Next >>