Page 8 of 11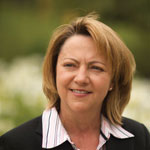 Janice Newlon
CFO
Novacoast
Years in position: 8
Years in channel: 12

Highlights: Newlon says the key accomplishment in 2010 was a 30% growth in revenue from 2009.

Goals: She aims to help put Novacoast on a path to continue to grow revenue and acquire one or two companies during 2011.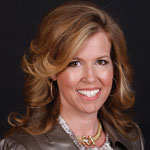 Gretchen O'Hara
Senior Director, Cloud Channel Strategy
Microsoft
Years in position: 3
Years in channel: 17

Highlights: Realizing a need for new "born on the cloud" partners to be recognized as specialists, O'Hara launched Cloud Essentials & Cloud Accelerate--giving partners additional benefits and branding to customers. She also built a cloud ecosystem of more than 30,000 Cloud Advisor Partners globally and trained more than 100,000 partner individuals. O'Hara founded and ran the Cloud Services Advisory Council for Microsoft to shape the future channel strategy for Online Services and Windows Azure.

Goals: O'Hara aims to demonstrate cloud profitability for existing on-premise partners. It will be critical to deliver the right tools, guidance and capabilities to help partners build profitable cloud practices, she says. For Microsoft's existing cloud channel, O'Hara will focus on accelerating growth through demand generation, P2P initiatives, incentives and benefits.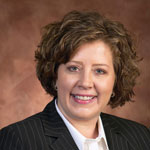 Sheila O'Neil
Vice President, Channel Sales
Panasonic Solutions Company
Years in position: 3
Years in channel: 20

Highlights: O'Neil lists the merging of four divisions of Panasonic, each running their channel business differently, to move to one channel partner program. The company also was able to grow the sales of partners and increase partner count overall. In addition, 100% of direct dealers moved to distribution, equating to 98% of total Panasonic Solutions Company business.

Goals: This year's plan is to continue to enhance the program structure, O'Neil says, including a new incentive program and increased automation of program elements. She also wants to improve the ease of doing business for partners.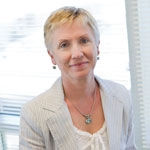 Betty Otter-Nickerson
President, Healthcare Division
Sage
Years in position: 1
Years in channel: 30

Highlights: Over the past year, Otter-Nickerson says she is most proud of being able to build a strong leadership team to increase company performance and position Sage as a leading solution provider for physicians and small-business owners. She is also proud of the company's response to market need and beginning the development of a more robust channel for the healthcare division.

Goals: Otter-Nickerson says she will continue the work from the past year in building the channel, increasing market share and creating more brand awareness so that the Sage Healthcare Division accelerates its overall strategy. Her goal is to increase channel contribution to 35% to 50% of division sales over the next year; increase market share; and remaind dedicated to the channel to ensure Sage's physician clients can deliver the highest quality of care to their patients.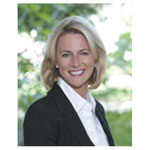 Julie Parrish
Senior Vice President, Global Partner Sales
NetApp
Years in position: 2
Years in channel: 27

Highlights: Parrish lists 47% year-over-year growth in two-tier distribution business; 60% year-over-year growth in global systems integrator business; and the fact that more than 75% of NetApp business is now done through indirect partners as key high points. She also notes a host of CRN awards including CRN Channel Chief, Top 25 Sales Leader, Top 100 Women in the Channel and Storage Superstar. NetApp also swept every category in the U.S. 2011 Channel Champions competition.

Goals: Parrish says she would like to see more NetApp partners participating in the public cloud opportunity, adding that the company has a terrific program for those partners that don't have a core competency in cloud services. She'd like to see more of them working with hosting and service providers to participate in this market. This will be a key focus area in 2011.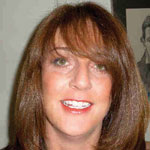 Lisa Person
Senior Sales Manager
ATEN
Years in position: 2
Years in channel: 19

Highlights: Person launched an initiative to promote existing data center hardware solutions in new applications that go beyond the data center.

Goals: In the near future, Person plans to launch ATEN's professional A/V solution line and penetrate the government vertical with a new set of products focused on military and government solutions.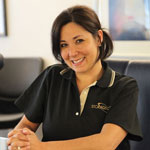 Nicole Petriello
Director, Channel Programs
StorageCraft Technology
Years in position: 3 months
Years in channel: 14

Highlights: A big change and highlight for Petriello was joining the team at StorageCraft as its director of channel programs. Transitioning to a new career chapter is always challenging, she says, but it has already yielded some rewarding opportunities to succeed with an innovative, growing company.

Goals: Petriello says she is looking forward to developing a more in-depth partner program for StorageCraft. This company is dedicated to supporting partners in the channel, and she is excited to find new ways to strengthen these relationships.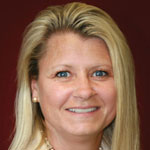 April Petty
Director, Field Sales
Synnex
Years in position: 1
Years in channel: 17

Highlights: Petty is in charge of the U.S. field sales organization, customer acquisition and HP field account executives for the distributor.

Goals: Moving from a director of software product management position into a running the U.S. field sales team, Petty looks to increase the breadth of customers within Synnex and strengthen vendor relationships.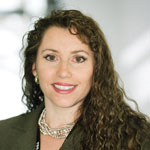 Penny Philpott
Group Vice President, Worldwide Alliance & Channels
Oracle
Years in position: 1
Years in channel: 23

Highlights: Philpott developed a new team in Oracle called "Partner Services," a 200-man in-house team based in several worldwide locations. She also designed and rolled out OPN Specialized, calling it the most advanced evolution of the Oracle Partner Program in 10 years to meet the needs of customers, partners and Oracle executives.

Goals: Philpott's goals are to support the majority of partners to become specialized in their chosen focus, increase the number of active and revenue producing/influencing partners and boost partner satisfaction.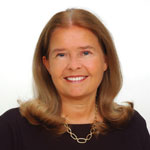 Mary Piehler
Northeast Region Director
Absolute Software
Years in position: 1
Years in channel: 32

Highlights: Joining a company that does more than 90% of its business through the channel, Piehler says she has been able to re-engage and work with OEMs and solution providers, delivering security and life-cycle management solutions and mobile device management solutions to end-user customers.

Goals: Absolute Software is experiencing double-digit growth and is bringing new products and services to market that will enable the channel to offer new solutions around life-cycle management, secure drive and mobile devices, Piehler says.

Jennifer Pointer
Manager, Channel Marketing Communications, Solution Partners Organication
Hewlett-Packard
Years in position: 3
Years in channel: 15

Highlights: Pointer leads HP's Executive Connections initiative, which she developed in 2008 as an executive partner engagement strategy designed to connect partners and their customers with HP's CEO and top executive leaders. As a result of her efforts, HP conducted 25 Executive Connections engagements in fiscal year 2010, reaching a total of 104 partners and 397customers.

Goals: Pointer hopes to continue building and expanding Executive Connections to help HP executives, partners and customers develop deeper relationships and drive business results. The program's three main goals will remain the same in fiscal year 2011: connect partners and their customers with HP's top executive leaders; collaborate through effective meeting formats; and create opportunities for business growth.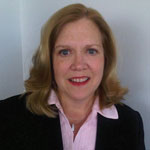 Laurie Potratz
Senior Director, North American Channel Sales
Brocade
Years in position: 1
Years in channel: 22

Highlights: A few of Potratz's highlights from the past year include growing Brocade's North American channel revenue by 78% year over year; doubling the percentage of Brocade business through the channel; and increasing the number of certified Elite and Premier partners by 22%.

Goals: For this year Potratz is focused on growing Brocade's channel revenue by 50%; doubling its channel utilization by the field; expanding the partnership between Brocade field and distribution; instituting several channel-only businesses; and deepening the sales and technical expertise of her team to assist in building a greater partner pipeline.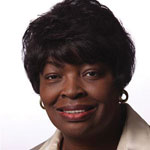 Alva Purvis
Vice President, Channel Marketing, Data Management
CA Technologies
Years in position: 1
Years in channel: 22

Highlights: Purvis led the development of a new Global Partner Product Training Model and created new territory plan, partner plan and quarterly business review materials, boosting consistency in planning, forecasting, pipeline and sales execution. She also managed MDF and numerous third-party vendors and designed a new Partner Intelligence Newsletter.

Goals: Purvis will lead the launch of the enhanced Global Partner Program including an improved Partner Relationship Management system through salesforce.com. This major program enhancement will include several new or enhanced benefits to make it easier for partners to do business with CA, Purvis says. On tap for CA are new services offerings and a major new product release as well. Purvis also aims to expand the Partner Opportunity Management system and improve the lead delegation process based on tier level.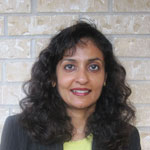 Kala Ranganathan
Director, Global Channel Marketing
Dell
Years in position: 19 months
Years in channel: 10

Highlights: Global Commercial Channels business at Dell increased nearly $1.8 billion last year. Ranganathan and her team drove marketing campaigns and communications efforts that played a part in that success, she says. Ranganathan established and led a Global Channel Marketing Communications team including branding, global campaigns, agency management and social media, which she says has been key to changing the perception of Dell as a channel-friendly company. Ranganathan also led an integrated global launch of Dell's evolved Partner Program.

Goals: Ranganathan's priorities for next year are to continue the growth of Dell's business through channel marketing processes, teams and campaigns. She aims to continue to build a robust global channel marketing team that is a true partner to Dell's overall channel success, she says.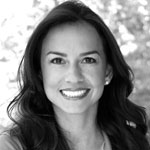 Violet Rapp
Senior Partner Business Manager
VMware
Years in position: 2
Years in channel: 12

Highlights: Rapp notes these accomplishments for last year: being named second-quarter 2010 Partner Business Manager of the Quarter as well as a member of the 2010 President's Club.

Goals: Rapp plans to increase revenue in S&B by 30% duringthe 2012 fiscal year. She also intends to continue to expand and streamline VMware's "Top Gun" training program to help increase territory revenue and will implement new ways to train partners and educate them about VMware and its products.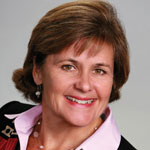 Nancy Reynolds
Senior Vice PresidentVP, Corporate Sales & Support, Americas
Kaspersky Lab
Years in position: 2
Years in channel: 20

Highlights: Kaspersky attained 7.5% of global market share, double since 2008; saw 38% year-over-year growth in corporate sales; and attained five quarters in a row of quarter-over-quarter growth. This is the 13th consecutive year of 100% channel growth globally. Reynolds was named a CRN Channel Chief for the second year in a row and Kaspersky was the Overall Winner on CRN's Annual Report Card for the third year in a row. For the fourth consecutive year, Kasperksy earned a 5-Star rating in CRN's 2011 Partner Program Guide.

Goals: Reynolds is always looking for new ways to aid partners' profitability. She will continue to improve conversations with channel partners by hiring the right people, presenting new renewal tools, and updating methods of education, she says. Kaspersky is delivering new products later this year for enterprise and midmarket customers, which means new business for partners. At its roots, Reynolds says, Kaspersky remains committed to its partners and will continue to be a 100% channel sales organization.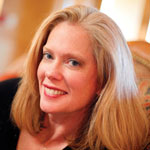 Susan Reynolds
Director, Channel Marketing Programs, Imaging & Printing Group
Hewlett-Packard
Years in position: 3
Years in channel: 12

Highlights: Reynolds helped launch IPG Supplies Credit, which counts the revenue from the sale of HP imaging and printing supplies from all HP Authorized Partners and Supplies Authorized Distributors in determining PartnerOne membership levels, and helped roll out Office Printing Solutions Elite to help partners capitalize on the rise of the managed print service model.

Goals: Reynolds will continue to focus on making imaging and printing a strategic imperative at HP.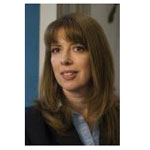 Dawn Richcreek
Vice President, Marketing
Diskeeper
Years in position: 11
Years in channel: 15

Highlights: Richcreek provided 1,000-plus copies of Diskeeper software free to resellers and launched two roducts to make the day-to-day lives of resellers easier and more productive: Diskeeper 2011, which increases performance, reliability, longevity and energy efficiency of reseller customer systems, and V-locity 2, for virtualization resellers to help them keep their customer systems optimized since fragmentation is multiplied in host/guest systems.

Goals: Diskeeper plans to provide additional products to answer the demands of customers in key technology areas and help resellers be more profitable. According to Richcreek, the products include a Diskeeper product for SANs, V-locity 3.0 and a full service managed service offering. Richcreek says she will focus on the needs of her core reseller base while growing that base with additional aligned resellers and complete the revamp of its channel partner Web site.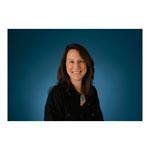 Betsy Roddy
Senior Director, Marketing Communications, Field Marketing
D-Link
Years in position: 2
Years in channel: 20

Highlights: Roddy is keen on being part of an organization that is actively redefining itself and has acted as a co-architect of that process alongside an internal group of sales and marketing leaders galvanized toward the same goal. She highlights working with D-Link's channel team on enhancing its VIP Partner Program, making D-Link even easier to do business with, as a key turning point for the company.

Goals: Roddy says she is looking forward to D-Link's business-class networking solutions no longer being a surprise to the solution provider channel, quoting D-Link President Nick Tidd: "We're not just the $99 router company." 2010 was a year of education, she says, and this year and next D-Link will continue establishing its presence in the small and midsize business markets.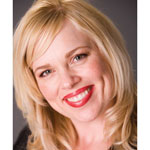 Monique Rogers
Corporate Administration Director
CharTec
Years in position: 16
Years in channel: 3

Highlights: CharTec grew by 2,300% in 2010 and Rogers was directly involved with the evolution of marketing and branding CharTec's products, memberships and services. Accomplishments for 2010 included leading the marketing team in the launch of the CharTec BDR, resulting in global product awareness. Rogers' team assisted in increasing membership awareness for CharTec to create a partner base of 620 in 2010 from approximately 200 in 2009.

Goals: In 2011, CharTec is completing the development of a 10,000-square-foot facility dedicated to MSP training and product experience. Rogers' goals include continuing to attract the right partners for CharTec and assisting the team in training and content development for the best partner experience possible. CharTec aims to grow its partner base to more than 1,000 members in 2011 and will release two new products.



<< Previous | 1 | 2 | 3 | 4 | 5 | 6 | 7 | 8 | 9 | 10 | 11 | Next >>