Page 9 of 11


Kristin Rogers
Executive Vice President
PC Mall
Years in position: 11
Years in channel: 31

Highlights: PC Mall made large investments for long-term growth, including the launch of a new small-business networking portal, a new call center, an acquisition in the service world, a health-care division--all balanced while continuing to achieve growth and profitability, Rogers says. PC Mall was able to capitalize on the recovery in the market to have leading growth with top five manufacturers, as well as making solid progress in solution areas. The company also launched an initiative around five solution practices.

Goals: Rogers lays out the goals: sustain PC Mall's success in balancing out its strong transactional business with more solution-oriented business, as well as growing its baseline of services, and grow the management team so that they can be the foundation for the next 10 years of growth.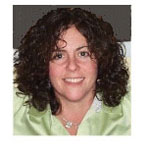 Ilene Rosoff
CEO
The Launch Pad
Years in position: 19
Years in channel: 23

Highlights: Rosoff says the most exciting highlight was the rollout of The Launch Pad's national franchising efforts, which has been in the works for the past 20 months. The second was the redesign and refinement of the company's managed IT services delivery model, designed to reduce client technology spending. What evolved from this vision, she says, was the RevITup VirtualGreen Office series, which focused on sustainable profitability with technology.

Goals: 2011 and 2012 are focused on new franchisees and the development and refinement of the first managed IT services franchise, Rosoff says. Through the RevITup Business Care series, which is designed to provide technology-as-a-service, franchisees will be able to reach small and midsize businesses throughout the U.S, according to Rosoff. The concept is to provide technology like a utility, where the infrastructure just works and the focus is completely on driving solutions that drive revenue for clients.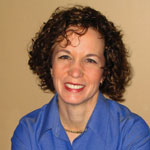 Alison Ryan
Vice Presdient, Global Channel Sales
SGI
Years in position: 3
Years in channel: 6

Highlights: SGI's Channel Network Program enjoyed multiple successes this past year, starting with business growth of more than 30%, according to Ryan. This new business came from all geographies, including the Americas, Europe, Asia-Pacific and Japan. All product lines expanded, most significantly the storage solutions, she says, adding that SGI's partners are achieving exceptional profit from the company's differentiated products. Finally, SGI's Channel Network Program won CRN's 5-Star rating for a second consecutive year.

Goals: Ryan intends for SGI to become the premier manufacturer for its leading value-added-resellers--the fastest-growing supply partner and the most profitable partner. This past year, SGI recruited many premier VARs that are growing, acquiring and developing significant service organizations in federal and commercial markets.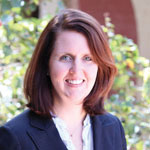 Christy Sacco
Director, Operations
HTG Peer Groups
Years in position: 2
Years in channel: 20

Highlights: Sacco increased brand awareness and channel visibility of HTG Peer Groups, executed two 500-plus person multiday events and contributed to the ongoing development of the HTG growth strategy. Sacco also was instrumental in the rollout of the latest HTG offering, Hands That Give, the IT industry's first member-led emergency response system modeled after the American Red Cross.

Goals: For HTG Peer Groups, there will be a continued focus on quality vs. quantity in further cementing its 1-4-250 strategy, Sacco says. The focus will be on equipping its 250 member companies to be the "go-to" source of the IT industry. This includes a heightened focus on providing top-notch content, accountability and execution. The Hands that Give program will be put into action and make a difference in the personal and professional lives of HTG members in need, she says.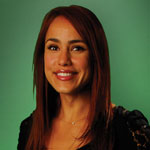 Sandy Salty
Vice President, Business Development
Trace3
Years in position: 5
Years in channel: 6

Highlights: Salty points to Trace3's successful rebranding into an IT systems integrator with an emphasis on consulting, technology and outsourcing expertise as the overall key accomplishment. Also critical was going from $120 million to $200 million in revenue and doubling headcount, all while maintaining a unique and incredible culture, she says.

Goals: Trace3 will continue to expand its services portfolio in a way that differentiates it in the industry, according to Salty, specifically launching a training center with the goal of enabling and promoting clients, a new division she launched in 2010. She aims to increase the overall intelligence of clients' IT organizations and continue to help them solve their problems so that they can focus on strategy and growth.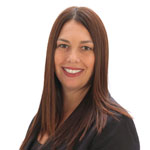 Shannon Sbar
Vice President, Channels, North America
APC by Schneider Electric
Years in position: 1
Years in channel: 14

Highlights: Sbar is focused on ensuring it is easy for partners to conduct business with APC while driving improved partner revenue growth and profitability. With today's need for increased energy efficiency, Sbar and her team were dedicated to enabling partners with the opportunity to expand their portfolios to include APC's power and cooling solutions for the data center.

Goals: Sbar will make sure her initiatives are closely tied to driving partner engagement, profitability and satisfaction. She also will continue to enable partners with the opportunity to expand their portfolios and leverage the APC and Schneider Electric solution offerings.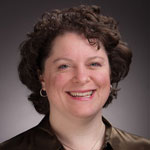 Christine Schaefer
Vice President, Marketing
DLT Solutions
Years in position: 10
Years in channel: 10

Highlights: With Schaefer driving her team, 2010 saw more than 3,000 marketing activities, resulting in more than 3.6 million customer touches and 75,000 proactive leads. DLT experienced more than 20% growth in sales revenue to $789 million, much faster than the government IT market.

Goals: Schaefer aims to increase lead and revenue generation by directing a customer-centric approach of "peer-to-peer" marketing. She will use social media to create connections with DLT's customers, aimed at developing original content that not only positions DLT's senior management and engineering personnel as thought leaders but also connects with customers on a peer-to-peer level. Schaefer's team will work closely with internal groups to integrate this approach to provide better guidance and education to the customer base.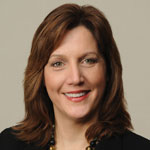 Janet Schijns
VP, Bus. Solutions Group
Verizon Wireless
Years in position: 1
Years in channel: 10

Highlights: Schijns worked on the next generation of wireless solutions, innovating next-gen channel programs and bringing new M2M solutions to market. She also joined the CompTIA board and launched a green certification program. Schijns received awards for Channels and M2M solutions, including CRN Channel Chief, CRN Top 25 Channel Sales Leader and Top Women of Technology.

Goals: Schijns says she is going back to her channel roots and ensuring that Verizon Wireless embraces and leverages the strength of channels to create unique and intelligent mobile solutions. She plans to create a best-in-class program to help customers drive profitability and productivity with ecosystem solutions. She also will spearhead new benefits for channel partners, develop M2M solutions that deliver ROI and study how technology can address and resolve top 10 stressors for mobile workers and employers.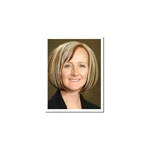 Laurie Schultz
Senior Vice President, General Manager, ERP Solutions
Sage
Years in position: 2
Years in channel: 4

Highlights: Schultz delivered 38% margin increase and returned Sage ERP portfolio to more than 30% new customer growth. She consolidated autonomous ERP P&Ls and teams into one market-facing portfolio strategy and diversified ERP revenue into cloud-based connected services. Schultz also grew average revenue per customer by 5% via renewal rate improvements and strategic services cross-sell, and improved partner confidence more than 50% via regular communications and follow-through.

Goals: A key goal is to double Sage's connected/cloud services footprint via a combination of diversifying product, channel and pricing models, Schultz says. The company needs to build on momentum while recognize the changing market. The growing adoption of Web-enabled solutions and connected services compels it to look at how to diversify and extend its on-premise solutions into the cloud. In addition, Schultz says she must find new ways to monetize customers and reward channel partners.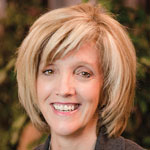 Jill Shank
Director, Purchasing
D&H Distributing
Years in position: 13
Years in channel: 21

Highlights: Shank is proud that D&H closed out its 2011 fiscal year with double-digit sales growth year-over-year. In fact, she says, D&H saw 21% growth from independent VARs mostly in the SMB sector. The team was able to work with its vendor partners to evaluate product sales performance, reducing slower-moving inventory by double digits, and replacing those items with higher-velocity stock. D&H also participated in several successful Android-based and other mobility launches.

Goals: Shank says she will contribute to several key initiatives for D&H's fiscal year 2012, designed to ensure that the company continues to evolve in ways that support the channel and produce the same healthy, double-digit growth as this year. If implemented successfully, she says, the initiatives will create a new bar of excellence for D&H's Purchasing Department.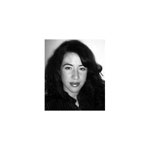 Corrine Sklar
Vice President, Marketing
Bluewolf
Years in position: 5
Years in channel: 7

Highlights: Bluewolf is one of America's fastest growing companies, says Sklar, and recognized as one of New York's Best Places to Work-- highlighting its unique culture. Sklar helped grow revenue by 54% in a down economy.

Goals: Sklar plans to continue Bluewolf's trajectory of growth with offerings that support innovation with cloud solutions and use of social media for the enterprise. She aims to boost the company's enterprise footprint by helping organizations move into the 21st century through what it calls Agile Business Transformation.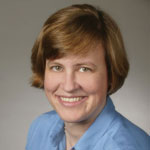 Julie Ann Slocum Bennani
General Manager, Microsoft Partner Network, Worldside Partner Group
Microsoft
Years in position: 4
Years in channel: 15

Highlights: Slocum Bennani landed the last major changes for the launch of the Microsoft Partner Network with net neutral to positive partner satisfaction impacts. As part of this, she launched and landed a unified subscription for partners around Microsoft's cloud offerings (Cloud Essentials). She continued to oversee global partner launch excellence for market introductions of Lync, Office 365, Intune and SBS 2011.

Goals: Slocum Bennani will focus on extending the partnership road map out from a 12-month horizon based on technology road maps and invest in helping traditional partners transition their business to embed cloud offerings as a core practice area. She is looking more deeply at the end-to-end experience Microsoft offers partners programmatically and innovating on that to help them connect more easily and effectively with the company. She also will continue to help transfer sales and marketing skills and offerings to partners to help them win.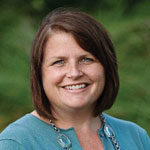 Sue Smith
Senior Director, Partner Programs
Symantec
Years in position: 4
Years in channel: 20

Highlights: Designed and launched the Enhanced Symantec Partner Program; relaunched the opportunity registration program for the partner community; and created new partner rules of engagement, which set the baseline for how Symantec does business with its partners.

Goals: In the next year, Smith's focus is on ensuring our partners are successfully migrated to the Symantec Partner Program and that they are seeing business returns on their investment in Symantec. Symantec will continue to be very focused on SMB and has aggressive growth plans for its cloud (SaaS) business. The company will be working closely with partners to enable them to capitalize on cloud opportunities with Symantec solutions across all market segments, she says.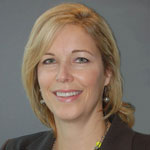 Lynn Smurthwaite-Murphy
SVP, U.S. and Canada
Westcon Group
Years in position: 1
Years in channel: 24

Highlights: Since this is a new role for Smurthwaite-Murphy, she spent much of the time analyzing the business and aligning its strategy. When she was promoted, her mandate was to bring the success she had as vice president and general manager of Westcon Canada to her new role. In addition to its global footprint, Smurthaite-Murphy says, what differentiates Westcon is the strong partner relationships at every level. During the past year, Westcon has made great strides building on this strength by bolstering its sales team and expanding strategic vendor relationships.

Goals: Westcon is focusing on several core areas over the next year, including expanding its sales team, rolling out new vendors and enhancing channel enablement services. Together, Smurthwaite-Murphy says, these will further position Westcon as a premier value-added distributor of unified communications, infrastructure, data center and security solutions.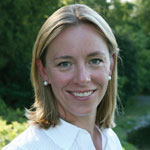 Lydia Smyers
Vice President, Worldwide Alliances & Channels Programs & Communications
Oracle
Years in position: 5
Years in channel: 8

Highlights: In 2010, Oracle launched Diamond level and Advanced Specialization in the OPN Specialized program, allowing partners to be recognized for their deep expertise, according to Smyers. The company also grew specialized partners by more than 500% and launched 20 new specializations with supporting enablement resources. Lastly, it transformed the OPN partner portal into a self-service resource through the use of Web 2.0 technologies and increased its traffic by 40%.

Goals: With responsibilities for Oracle's partner program, communications, and strategy, Smyers seeks to deliver valued resources that improve partner profitability and satisfaction. She will continue to gain feedback from partners through surveys and social media to tailor the program and add new features as required. In the coming year, Oracle plans to offer new tools and specializations.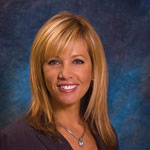 Heather Somerville-Gonzalez
Director, North American Strategic Accounts, Enterprise Computing Solutions
Arrow Electronics
Years in position: 1
Years in channel: 16

Highlights: Somerville-Gonzalez created, launched and now leads Arrow ECS' strategic accounts program to increase Arrow ECS' market share and gross profits by strengthening relationships with resellers that purchase multiple supplier lines through Arrow ECS. The team provides a holistic view of Arrow's offerings and empowers partners to drive data center transformation, she says.

Goals: Somerville-Gonzalez plans to continue delivering both growth and market share to Arrow ECS and resellers in its strategic accounts program by doubling the size of her North American team and adding more resellers into the program.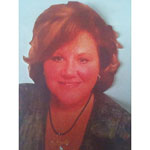 Katie Spence
Senior Manager, Partner Marketing, Enterprise Servers Storage & Networking, Americas
Hewlett-Packard
Years in position: 5
Years in channel: 20

Highlights: On Nov. 1, HP fully integrated the expanded portfolio of enterprise business solutions into the PartnerOne Program, says Spence. This takes advantage of HP's expanded networking and storage portfolios and increases the engagement with the HP software offering. HP also launched the Marketing2Marketing Forum right after the Americas Partner Conference in Las Vegas in March 2011. The M2M Forum brought HP marketing and partner marketing executives together to develop channel growth strategies and programs.

Goals: Spence plans to continue driving partner growth and HP channel leadership for HP's ESSN businesses. She will continue to oversee the strategic development of the PartnerOne Program for ESSN and work across the company's business units to enable sales growth. PartnerOne will be the key to reward partners for selling across HP's portfolio and drive sales growth in key market segments supporting HP's goals for market leadership, she says.

Debra Sperling
Channel Sales Manager
NetApp
Years in position: 4
Years in channel: 15

Highlights: Last year was all about growth through the channel, Sperling says. The channel grew more than 35% and NetApp achieved more than 85% of the business being done through the channel.

Goals: Next year is all about assisting partners with cross-training their technical engineers for the significant opportunity in the data center, according to Sperling. NetApp has have offered to take their highly trained networking engineers and systems engineers and provide them with eight weeks of in-depth storage and virtualization training.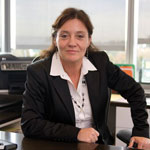 Barbara Spicek
Vice President, Worldwide Channels
Brocade
Years in position: 2
Years in channel: 20

Highlights: Spicek continued her focus on enhancing Alliance Partner Network (APN) program elements that support Brocade's overall channel strategy, which sees building out partner skills and education as a core principle. This will include significant updates to the APN program to empower the channel to increase expertise in new technology areas, such as cloud and convergence technologies and the transition to a skill-based rather than revenue-based program model.

Goals: For next year, Spicek has these priorities: further enhancement of the APN program to include elements around the concept of "Flexible Segmentation" to allow partners the flexibility to choose their own path, such as establishing additional certifications; and active solicitation of partner feedback to give business partners what they need to be successful in times of transformation.

Jan Spring
Vice President, Channel Development
eFolder
Years in position: 4
Years in channel: 19

Highlights: eFolder was involved in 26 channel conferences and maintained 25% per quarter growth in partners, storage and revenue, Spring says. EFolder also introduced a new SaaS- HaaS offering. The company again was named one of the top 20 Cloud Storage vendors by CRN.

Goals: Spring's goal is to increase growth and give partners the very best channel vendor experience.

<< Previous
|
1
|
2
|
3
|
4
|
5
|
6
|
7
|
8
|
9
|
10
|
11
|
Next >>