Page 2 of 4

"When we started, we learned how to eat every meal for around $1. Ramen noodles were 13 cents per meal. Gray's Papaya had a drink and two hot dog special," he said. "We had almost nothing left to our name. We spent everything we had on getting our name out and getting our Web site up and all the stuff we think is really important. I remember having $300 left to our name and we were trying to decide whether to buy food or business cards. We bought the business cards.
"Because of that day, we learned we were not going to sell sales force automation or other high end customer solutions. We started selling network infrastructure because it had a very short sales time."
With a strong focus on networking, security and business continuity, eMazzanti has earned many awards from vendors over the last 10 years and Carl and Jennifer married in 2007.
Last May, when SNC Squared, a Joplin, Mo.-based VAR, had its headquarters demolished by a tornado, eMazzanti helped the VAR get its e-mail back within 90 minutes on its hosted platform.
"Even during Hurricane Irene, we responded very quickly. We got a communication out to customers. We had engineers on staff calling people to help with preparations and had people in the field with what we considered high-risk accounts. We had 100 percent of our customers up and running come Monday after the hurricane," he said. "I'm proud of what we've been able to accomplish."
Micro Strategies
"If you're of a certain age, the day Kennedy was shot you remember where you were. This was like that," said James Veraldi, executive vice president at Micro Strategies, a Denville, N.J.-based solution provider.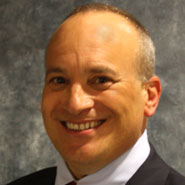 James Veraldi, Micro Strategies
Veraldi was in a Microsoft Server 2000 certification class on Sept. 11, 2001 ouitside of Manhattan when he learned a plane had hit the World Trade Center. Everyone in the class went to the lobby to watch TV, where he saw the second plane hit the south tower, Veraldi said.
"I called home. I called the office. We have people in the city almost every day of the week," Veraldi said. "That day, luckily we only had three people in the city and only one was close to the World Trade Center. He was able to get out but not until that night."
Veraldi's thoughts were also with his brother-in-law, a New York Police Department veteran and first responder. "He would just walk into a disaster and didn't care. I finally got through to him about 9 p.m. that night. At least I knew he was OK."
To say, the events of Sept. 11 brought New Yorkers a new perspective is an understatement, said Veraldi.
"What happens with these tragedies, and it's indicative with [Hurricane] Irene too, is the closer you are on something, the bigger the impact it has. For the New York metro area, businesses and IT providers, September 11 had a huge impact. We all are within a connection of someone that perished, someone who lost a sibling, an uncle, a parent. There's a huge void out there.
Next: A Missed Appointment

<< Previous | 1 | 2 | 3 | 4 | Next >>