Page 3 of 4

More than a week later, Veraldi was allowed back into the city to help some financial services companies get up and running.
"We set up remote access systems, which then were more challenging than they are today," he said. "I'll never forget dust on every kind of surface around the city. This is a mile away from ground zero. It was still just an unbelievable sight."
A transplant from Michigan, Veraldi had thought New Yorkers were somewhat self-centered when he arrived in the 1990s, he said, but that changed on September 11.
"It brought people together on a personal business level. That hasn't waned. Everybody got patriotic in the months that followed but I think people's behavior also has changed forever," Veraldi said.
The events also changed the way Micro Strategies does business, Veraldi said.
"When emergencies hit and things aren't going right, people think differently. There's been an uptick in continuity planning and we've helped some businesses relocate. When people do [IT] upgrades and overhauls now, [business continuity] is part and parcel of what they do. It's not something that's thought of afterwards. Everyone asks what happens if you can't get into the building. The business deliverables have changed in the last 10 years."
Chelsea Technologies
Meyer Ben–Reuven, president of Chelsea Technologies, a New York VAR with headquarters in Lower Manhattan near the World Trade Center, also was supposed to be at that Quantum/Ingram meeting on the 78th floor that day, but a last-minute need by a client had him on an early-morning train to Washington, D.C. He asked a partner to go instead.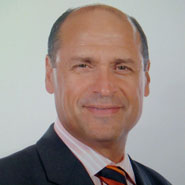 Meyer Ben–Reuven, Chelsea Technologies
"At 8:45 a.m. I got a call from my sister. You're not going to believe what's happened. A plane hit the World Trade Center," he said. "I called my partner. Where are you? He said 'I'm on my way to meet a client."
The [Quantum] meeting got moved to 11:00 a.m. When he got to his client's office in D.C., about a mile from the Pentagon, everyone was crying.
"I thought, 'What's happening here? What am I missing?' We find out and we make a decision, let's leave. But D.C. is completely shut down. There's nowhere to go," Ben-Reuven said. "The only thing I could think of is my office is in the Century 21 building right in front of the World Trade Center. If my office collapsed too, I had everything there. I'm screwed.
Amazingly, Ben-Reuven was able to communicate with his office until about 5 p.m. on Sept. 11, until 7 World Trade Center collapsed, taking down the communications infrastructure to his building. Chelsea Technologies regrouped at another location and tried to notify all its clients and vendors what was happening. His office was in the rear of the building and avoided a lot of damage that the front of the building sustained after the towers fell.
Next: 'Give Thanks That You're Alive'

<< Previous | 1 | 2 | 3 | 4 | Next >>