Page 1 of 7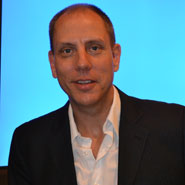 Jon Roskill
CRN editors met with Microsoft channel executives this week at the company's Redmond, Wash., headquarters. Below are excerpts of the interview with Jon Roskill, corp. vice president of the worldwide partner group; Ross Brown, vice president, solution partners and ISVs, worldwide partner group; and Thomas Hansen, vice president, small and medium business, worldwide.
CRN: What's CEO Steve Ballmer's role at Microsoft today as relates to the channel?
Roskill: Steve, in the last few years, has sort of re-trenched back into product development. He looked back at what happened with the development project leading up to Vista, and he really took that very personally and said: "As CEO I need to re-trench and be a products guy." First-and-foremost people buy products. And if we have crappy products, we're going nowhere as a company. And so that's where he's spending lots of his time and really has been in the last few years.
CRN: CEOs get the message out there and partners get nervous, the partners expect to have a relationship with the CEO.
Roskill: That's why having Steve at WPC [the Microsoft Worldwide Partner Conference] is so important. We're going through this transition to the cloud and the partners want to hear [about] it from Steve.
Last year, before the last WPC, there were actually discussions about whether Steve should be going. I think there were a number of people inside Microsoft who thought: 'We're moving to be more direct, these online services are going to be more packaged and we're not going to need partners as much.' And there really was this turning point, in my view, a little more than a year ago going into WPC [2011] where Steve, in a really big meeting, declared: 'Look, whether it's on-premise, whether it's in a private cloud that's hosted with one of our partners, or it's in our public cloud, it's software and we need partners to sell, service [and] customize the software, just like we always have.' And that really did change the attitude in terms of what was going on.
NEXT: Inside The Meeting: VDI, BYOD And The Licensing Decision