Page 1 of 9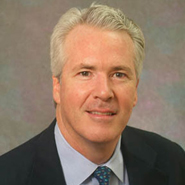 Mark Hennessy
Mark Hennessy took over as IBM's channel chief -- officially, the general manager of global business partners and midmarket -- in January, tapped by new CEO Ginni Rometty to oversee the IBM PartnerWorld program and the company's relationships with 121,000 solution providers.
While change and even turmoil have roiled partner programs and some major IT vendors, IBM has held a steady course since committing to rely on its channel partners for mid-market sales. The focus more recently has been on providing incentives to partners to encourage them to take more of a solutions approach to business, combining IBM software and hardware -- including the new IBM PureSystems line -- and providing more value-added services.
Kelley Damore, vice president and editorial director for UBM Channel, and Rick Whiting, senior editor for UBM Channel, recently sat down with Hennessy to discuss his first six months in the channel chief post, how IBM's latest channel initiatives are working and what he's hearing from IBM's channel ranks.
[Related: IBM Adding MSP Partners Hand Over Fist]
CRN: What have you been working on in the first five months since taking on the channel chief role? What have been the priorities and what have been the biggest challenges?
Hennessy: It's been really important for me to spend time with partners. I've [traveled to] different geographies here in North America, in Europe and in Asia. And really listen. Listen to them about their businesses, what their aspirations are, and obviously get some feedback from them in terms of how we're doing helping them achieve their aspirations and what we could be doing even more of and where we need to move faster.
NEXT: Meeting With Partners

1 | 2 | 3 | 4 | 5 | 6 | 7 | 8 | 9 | Next >>