Page 10 of 11

No. 2: PREMIERE GLOBAL SERVICES
Boland Jones, Founder and CEO
Obermatt/CRN Pay-For-Performance Index: 411 percent excess pay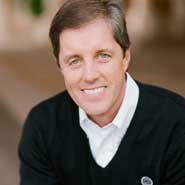 Boland Jones
Premiere Global Services (PGi) founder and CEO Boland Jones received more than $8.1 million in 2010, about four times more than the $2.0 million he took home the prior year.
That increase in total compensation was one of the factors behind Jones' ranking as the second most overpaid CEO, according to the Obermatt/CRN Pay-For-Performance Index, with 411 percent excess pay.
In an email to CRN, Sean O'Brien, executive vice president of strategy and communications at PGi, noted that the CEO's total compensation in 2011 decreased 64 percent from 2010 while sales increased 7 percent and while non-GAAP diluted EPS and stock price each increased more than 20 percent. "Our total shareholder return for 2011 [outperformed] the Dow Jones Industrial Average, Nasdaq Composite and Russell 3000 indices, as well as our compensation study peer group and stock performance graph indices," O'Brien wrote.
Also, 82 percent of PGI's shareholders approved the company's "say on pay" vote this year, he noted.
In a 2011 proxy, PGi noted that certain executive officers received a higher bonus payout in 2010 as compared with 2009 "as a result of our company's improved performance against established financial metrics." However, in 2010 the Atlanta-based developer of virtual collaboration solutions saw its stock, revenue and earnings all fall compared to 2009.
Boland's compensation appears to have been the subject of some debate between the company and two proxy advisory firms hired by PGi.
According to a proxy statement dated June 2, 2011, ISS Proxy Advisory Services and Glass Lewis & Co. both advised shareholders to vote against the compensation committee's recommendations for executive compensation, asserting that there was a misalignment between the compensation of the CEO and company performance.
PGi countered that the proxy advisory companies utilized a "one-size-fits-all" approach to evaluate stock price performance over a multiyear period but in contrast measured CEO compensation on a year-over-year basis.
Despite those claims, both proxy advisory firms maintain that PGi "significantly overstates" the valuation of Jones' long-term incentive (LTI) award, according to the proxy.
PGi argued to shareholders in the proxy to consider that Boland had not received a salary increase, an increase in bonus opportunity or a long-term incentive award since 2005.
"Unlike many companies, awards under our LTI program are made on a periodic basis, not on an annual basis. Our CEO had not received an LTI award since 2005 and was fully vested in his prior award," the company wrote in the proxy. "Our compensation committee looks at performance and compensation over time, and we believe that it is important for shareholders as well to look at our CEO's compensation over recent years and evaluate his 2010 compensation in that light."
PGi also argued that Boland's pay should reflect improved performance coming out of the global recession.
"For example, our CEO's 2009 total realized compensation was significantly lower than in 2008, reflecting pay for performance during the period PGi was hardest hit by the recession, with his 2010 realized compensation more comparable to 2008 pre-recession compensation. If our CEO's pay is evaluated on a year-over-year basis, we believe that it is most appropriate to compare his compensation in 2010 with that in 2005, which was the last year in which he received an LTI award," the company wrote in the proxy.
NEXT: StarTek

<< Previous | 1 | 2 | 3 | 4 | 5 | 6 | 7 | 8 | 9 | 10 | 11 | Next >>