Page 11 of 11

No. 1: STARTEK
Chad Carlson, Current CEO
Larry Jones, Former President, CEO and Director
Obermatt/CRN Pay-For-Performance Index: 515 percent excess pay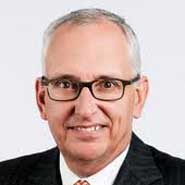 Larry Jones
Former StarTek president, CEO and director Larry Jones may have left the business-process-outsourcing provider in June 2011, but he is being paid as if he was holding the top job until June 2013.
Under the terms of what StarTek called a "separation agreement," Jones was paid a lump sum of $1.0 million along with $1.0 million of severance pay in the form of "salary continuation" and health-care benefits for two years. This comes despite the fact that the Denver-based company's shares plummeted from $13.14 when Jones took the top job on Jan. 5, 2007, to $4.05 when he left the company four and a half years later on June 23, 2011.
Jones' total compensation for 2011 amounted to $1.86 million, double his total compensation of $932,100 in 2010. StarTek's current chief executive, Chad Carlson, received $897,474 in total compensation for 2011, a period in which he was CEO for just six months. Carlson's total compensation in 2010 was $812,960 as executive vice president.
The jump in total compensation for Jones and Carlson ranked StarTek as No. 1 on the list of overpaid CEOs, according to the Obermatt/CRN Pay-For-Performance Index. The two CEOs combined to receive 515 percent in excess pay, according to the index. StarTek executives did not return several calls and emails seeking comment.
Overall, StarTek's sales fell 24 percent to $219.5 million in 2011. At the same time the company's net income swung from a $4.64 million profit in 2009 to a loss of $26.5 million in 2011. In addition, the company reported a $19.4 million loss in 2010.
In the company's 2010 annual report, StarTek Chairman Ed Zschau and Jones, a onetime chairman of national IT service provider Sarcom, both maintained that StarTek sales activity "during the year improved over 2009 and that momentum should continue into 2011."
But in a June 23, 2011, statement, Zschau thanked Jones for his service to the company. "We feel that now is the right time to make a leadership change," said Zschau.
In the case of StarTek, 95 percent of its revenue now comes as an outsourced customer care provider for telecommunications companies and most of it from just two companies. In 2011, 58 percent of StarTek's revenue was from AT&T and 20 percent from T-Mobile, according to the company's financial reports.

<< Previous | 1 | 2 | 3 | 4 | 5 | 6 | 7 | 8 | 9 | 10 | 11