Page 2 of 11

No. 10: EMTEC
Dinesh Desai, Chairman, President and CEO
Obermatt/CRN Pay-For-Performance Index: 128 percent excess pay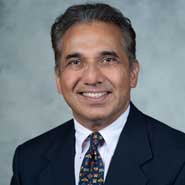 Dinesh Desai
Emtec had a tough 2011 fiscal year, posting a $4.3 million loss on a 5 percent drop in sales to $212.1 million. Meanwhile, the company's stock price for its fiscal year ended Aug. 31, 2011, closed at just 80 cents per share, down from $1.14 per share at the end of its prior fiscal year.
That performance led to a 29 percent decline in total compensation for Emtec Chairman, President and CEO Dinesh Desai to $674,756 in 2011, compared with $959,528 in pay in 2010.
The sharp drop in Desai's total compensation came with Emtec's compensation committee deciding not to award any annual bonus to Desai because of the failure to meet the "minimum threshold" for adjusted EBITDA of $7.71 million with earnings per share of 17 cents per share -- an "all-or-nothing target," according to the company's 2012 proxy.
Even with that sharp drop in pay, Desai is rated as 10th on the list of most overpaid CEOs with 128 percent excess pay, according the Obermatt/CRN Pay-For-Performance Index.
John Howlett, vice chairman emeritus at Emtec, Springfield, N.J., noted that a significant portion of Desai's compensation over the three-year period, more than $300,000, includes repayment of a loan with interest that Desai made to the company that is counted as non-cash compensation.
Furthermore, Howlett also believes the Obermatt/CRN Pay-For-Performance Index should use EBITDA instead of net income when calculating the performance of a company.
Using EBITDA, Emtec earned $3.9 million in fiscal 2011 instead of showing a $4.2 million loss after one-time and other nonrecurring charges.
"Adjusted EBITDA also eliminates certain unusual costs and reflects certain changes in the business made by management and includes adjustments which, in the opinion of management, are necessary to reflect the underlying ongoing operations of the business. We publish quarterly press releases, which give a factual picture of our cash-based EBITDA, and ask that all our stakeholders review this information," Howlett said.
Also, Emtec is engaged in a transformation of its business model "with more and more of our revenue coming from consulting and outsourcing services," Howlett said. That explains why revenue growth slowed in 2011 after showing a minimal increase in 2010 compared to 2009, he said.
"Our most recent 10-Q for the period ending May 31, 2012, is reflective of that change [to consulting and outsourcing services] with 53 percent of our quarterly revenue coming from these areas compared with only 10 percent in 2008," Howlett said.
NEXT: SS&C Technologies

<< Previous | 1 | 2 | 3 | 4 | 5 | 6 | 7 | 8 | 9 | 10 | 11 | Next >>