Page 3 of 11

No. 9: SS&C TECHNOLOGIES
William Stone, CEO
Obermatt/CRN Pay-For-Performance Index: 139 percent excess pay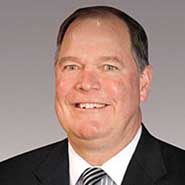 William Stone
SS&C Technologies' sales have grown almost 37 percent in the two-year period from fiscal 2009 to fiscal 2011. During that same time frame, SS&C CEO William Stone's total compensation increased 120 percent.
Stone makes CRN's list of most overpaid executives because his total compensation increased at a much faster pace than the company's sales and earnings growth. His total compensation amounted to $6.6 million in 2010, up from $2.5 million in 2009. In fiscal 2011, his total compensation package fell to $5.5 million, according to a Securities and Exchange Commission filing by the Windsor, Conn.-based solution provider and software developer for the financial services market.
Stone landed ninth on the Obermatt/CRN Pay-For-Performance Index with 139 percent in excess pay. At press time, executives at SS&C had not responded to a request for comment.
Stone's total compensation increased after the company went public in March 2010.
In February 2010, the month before its IPO, SS&C's compensation committee amended its option incentive plan to "provide greater incentives to our named executive officers and employees" and to eliminate certain provisions of the options that the committee believed "were more typical of private-company options than options of publicly traded companies," according to the 2012 proxy.
Stone received a $2.2 million stock award in 2010 and an option award of $1.6 million that year. In fiscal 2011, he didn't receive a stock award, but his option award increased to nearly $2.3 million, according to a company proxy.
NEXT: Micros Systems

<< Previous | 1 | 2 | 3 | 4 | 5 | 6 | 7 | 8 | 9 | 10 | 11 | Next >>