Page 4 of 11

No. 8: SS&C TECHNOLOGIES
A.L. Giannopoulos, CEO
Obermatt/CRN Pay-For-Performance Index: 183 percent excess pay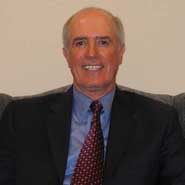 A.L. Giannopoulos
Micros Systems reported improved performance in fiscal 2010, but the total compensation of CEO A.L. Giannopoulos outpaced the company's revenue, earnings and stock price gains during that period.
In fiscal 2010, Micros' net income increased almost 19 percent on just a 0.7 percent increase in sales growth. Micros' stock price, however, increased 41 percent that fiscal year. In return, the board rewarded Giannopoulos with $7.8 million in total compensation, a 177 percent increase compared to the $2.8 million he was awarded in fiscal 2009.
It's that kind of hike in total compensation that put Giannopoulos eighth on the list of most overpaid CEOs, according to the Obermatt/CRN Pay-For-Performance Index, with 183 percent excess pay. The Columbia, Md.-based company, which manufactures and sells IT into the restaurant, hotel and specialty retail markets, declined to comment on its CEO compensation for this article.
In fiscal 2011, Micros' sales increased 10 percent as the company crossed the billion-dollar plateau, while earnings increased 26 percent and its stock price increased 56 percent for the year. Giannopoulos' compensation that year totaled $8.67 million, a 10.6 percent increase.
In fiscal 2011, Micros' compensation committee said its primary considerations for executive bonuses were based on revenue and income before taxes, according to its proxy statement.
"We believe revenue growth is a principal indicator of our ability to compete effectively, increase market share, and realize economies of scale that can enhance margins," the company wrote in the proxy.
Micros added that it didn't use net income, or income after taxes, as a performance metric because "tax rate fluctuations often are related to factors that are out of control of management, and we believe that bonus awards should not be affected positively or negatively by these fluctuations," according to the company.
For fiscal 2011, revenue was 100.8 percent of budgeted revenue and income before taxes was 109.6 percent of budget, according to the company. Accordingly, the incentive bonuses for Giannopoulos and two other executives were 105.2 percent of their respective target bonuses. For Giannopoulos, that amounted to an additional $2.1 million in compensation. He received an equal amount of "discretionary bonus" and earned an additional $2.5 million in option awards.
Giannopoulos was not the only Micros executive well compensated in 2011. The total compensation for Kaweh Niroomand, executive vice president of Europe, Africa and Middle East, amounted to $4.4 million while the compensation for Thomas Patz, executive vice president of strategic initiatives, general counsel and corporate secretary, amounted to $4.2 million.
Meanwhile, the total compensation for Stefan Piringer, executive vice president of Asia-Pacific, amounted to $3.7 million, and the compensation for Cynthia Russo, executive vice president and CFO, amounted to $2.3 million. The compensation for all four executives amounted to more than four times their base salary in bonuses and option awards for fiscal 2011.
In a proxy filing, Micros maintains that compensation is determined by the CEO's individual performance and financial results. However, it notes, "In most respects, the process used by the Compensation and Nominating Committee is qualitative rather than quantitative."
NEXT: GTSI

<< Previous | 1 | 2 | 3 | 4 | 5 | 6 | 7 | 8 | 9 | 10 | 11 | Next >>