Page 5 of 11

No. 7: GTSI
Sterling Phillips, Current CEO
Scott Friedlander, Former President and CEO
Obermatt/CRN Pay-For-Performance Index: 227 percent excess pay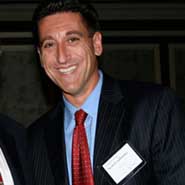 Scott Friedlander
Former GTSI President and CEO Scott Friedlander had been at the helm of the $1 billion government systems integrator for only 10 months when the Small Business Administration on Oct. 1, 2010, suspended some 60 GTSI federal contracts pending an investigation into the company's practices regarding small-business partners.
Friedlander, who was executive vice president of GTSI when the alleged violations occurred, stepped aside 25 days later as part of a GTSI "administrative agreement" with the Small Business Administration.
Despite the scandal, Friedlander walked away with total compensation in 2010 of $1.11 million, up from $748,191 in 2009.
As a result of his resignation, GTSI paid Friedlander a one-time severance payment of $450,000 in addition to a severance payment of his ending salary of $400,000 for a period of one year.
Friedlander's severance agreement is one reason why GTSI's total compensation for the CEO position placed it seventh on the Obermatt/CRN Pay-For-Performance Index. Friedlander and his successor accounted for 227 percent in excess pay, according to the index.
This came as the company's shares dropped 20 percent from $5.65 when he took the CEO post on Jan. 13, 2010, to $4.47 on Oct. 26, 2010, when he officially stepped down.
Sterling Phillips, former chairman and CEO of government contractor Analex Corp., took the GTSI CEO job in December 2010 with a total compensation package that totaled $828,145 in 2011.
With Phillips at the helm, GTSI sales fell 46 percent in 2011 to $356.7 million compared to $666.7 million in 2010. The company's shares, meanwhile, dropped another 12 percent in 2011 from $4.71 on Dec. 31, 2010, to $4.16 on Dec. 30, 2011.
In June, GTSI was sold to global solution provider power Unicom Systems Inc. for $76.7 million, or $7.75 per share, a 48 percent premium over GTSI's closing price just before the deal was announced.
GTSI halted trading in late June and is now a private company under Unicom.
In an email to CRN, GTSI's senior vice president and CFO, Peter Whitfield, wrote that he felt it would be "inaccurate and inappropriate to include GTSI on any listing or analysis of public companies," given its sale to Unicom. He did not return subsequent emails or voice-mails seeking comment for this article.
NEXT: CIBER

<< Previous | 1 | 2 | 3 | 4 | 5 | 6 | 7 | 8 | 9 | 10 | 11 | Next >>