Page 7 of 11

No. 5: TELECOMMUNICATION SYSTEMS
Maurice Tose, CEO and President
Obermatt/CRN Pay-For-Performance Index: 231 percent excess pay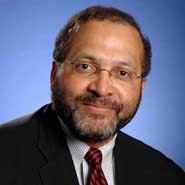 Maurice Tose
In 2010, TeleCommunication Systems' shares closed the year at $4.67, down more than half from $9.68 at the end of 2009. The next year, shares fell even further to $2.35.
That steep drop was one reason why the mission-critical wireless communications solution provider's founder, chairman, CEO and president, Maurice Tose, ranked as the fifth most overpaid CEO, with 231 percent excess pay, according to the Obermatt/CRN Pay-For-Performance Index. TeleCommunication Systems executives did not return repeated phone calls and emails for comment.
Even with a steep drop in TeleCommunication Systems' share price in 2011, Tose's total compensation jumped 55 percent to $2.7 million compared with $1.7 million in 2010. For 2009, Tose's total compensation was $3.7 million. That increase in total compensation came with the company earning $28.3 million on a then-record 36 percent increase in sales to $300.1 million.
"The record operating results of 2009 continue to illustrate our ability to monetize highly reliable wireless communications technology in three key areas: cellular text messaging, mobile location-based applications and infrastructure, and secure satellite-based communications, including deployable kits," said Tose in a prepared statement discussing the 2009 results. "We foresee strong growth in both of our business segments in 2010 and beyond."
Annapolis, Md.-based TeleCommunication Systems is also transitioning from the more mature text messaging business toward more "TotalCom" solutions for federal and state government customers, Tose said in early February.
"[2011] was a year of investing for engineering depth, enhanced performance and functionality of our systems and services, enhanced sales and marketing, as well as protection of our rapidly growing portfolio of proprietary intellectual property," Tose said in a statement. "Long term profit growth is our primary objective, as the security and reliability of communications technology becomes increasingly important to government, enterprises and many consumers, and TCS is a leader in fulfilling that demand."
NEXT: Genpact

<< Previous | 1 | 2 | 3 | 4 | 5 | 6 | 7 | 8 | 9 | 10 | 11 | Next >>