Page 11 of 11

No. 1: GLOBECOMM SYSTEMS
David Hershberg, Chairman and CEO
Obermatt/CRN Pay-For-Performance Index: Underpaid by 93 percent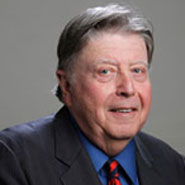 David Hershberg
Globecomm Systems founder, Chairman and CEO David Hershberg has increased revenue at Globecomm 61 percent during the past two years. With an impressive 50-year career in IT, Hershberg finds himself as the CEO offering the most bang for the buck on CRN's list of publicly held solution providers. According to the Obermatt/CRN Pay-For-Performance Index, Hershberg is underpaid compared with his peers by 93 percent for the period from 2009 to 2011. Globecomm did not return phone calls or emails seeking comment.
Hershberg, 74, started his career in 1959 at ITT Defense Communications, working on satellite programs. He has been a director at Globecomm since founding the company in 1994. But, despite launching Globecomm and three other successful technology companies -- ITT Space Communications, 1968; Comtech Systems Division, 1972; and Satellite Transmission Systems, 1976 -- Hershberg received less in adjusted compensation than his peers.
Hershberg's total compensation was $1.1 million in 2011, up 17 percent from 2009. His base salary increased in that time span from $475,000 to $577,000. According to the Hauppauge, N.Y.-based company's most recent proxy statement, the CEO earned the full Target Bonus Opportunity in connection with Globecomm meeting the companywide adjusted EBITDA target. Therefore, he earned an additional 50 percent of base salary.
If a CEO wants to keep his or her job nowadays, meeting those targets is mandatory, said Hollis Gonerka Bart, a partner at Withers Worldwide, where she leads the Litigation and Employment practice group.
"If you don't meet the targets as defined by board -- and those can be can be rolling three years, 12 months and so forth -- if the CEO doesn't meet that, they can be let go for cause," Bart said. "There's tremendous pressure from boards to make targets."
Under Hershberg's leadership, Globecomm's revenue has grown providing services and infrastructure solutions. Revenue in 2009 was $170.2 million and surged to $274.2 million last year. Earnings have grown impressively, too, from $3.3 million in 2009 to $9.0 million in 2011. The company's shares have increased more than 100 percent during that period, from $7.19 to $15.56, as well.
The company has supplemented its organic growth strategy through acquisitions, recently buying ComSource. Through that acquisition, Globecomm continued to expand outside satellite-centric based applications and improved its position within the wireless arena. However, as a government contractor, the company experiences some risk, as prime contracts can be reduced or terminated.
Overall, in terms of pay-for-performance, according to the Obermatt/CRN index, Hershberg is at the top of the list. Globecomm's combination of high earnings, increasing revenue and climbing stock price make its CEO and its shareholders winners.
RICK WHITING contributed to this story.

<< Previous | 1 | 2 | 3 | 4 | 5 | 6 | 7 | 8 | 9 | 10 | 11