Page 2 of 11

No. 10: PERFICIENT
Jeffrey Davis, CEO
Obermatt/CRN Pay-For-Performance Index: Underpaid by 34 percent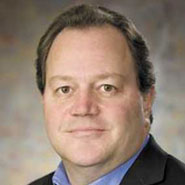 Jeffrey Davis
In 2009, Perficient's revenue was in free fall, coming in at $188 million, down 14 percent from 2007. Jeffrey Davis, who was named CEO of Perficient in September 2009, has overseen the company's turnaround: For 2011, the company reported sales of $262.4 million -- up nearly 40 percent compared to 2009. Davis' compensation rose dramatically from $297,000 in 2009 to $1.4 million in 2011; however, he was the company's COO for most of 2009. In 2010, his first full year as CEO, his compensation totaled almost $2 million. That figure was cut by 27 percent for 2011. He comes in 10th on CRN's list of underpaid CEOs, with 34 percent less compensation than his performance warrants, according to the Obermatt/CRN Pay-For-Performance Index.
"We're proud of the track record of consistent growth, profitability and client satisfaction that we've built at Perficient," Davis said in a statement to CRN. "As we scale in the years ahead, we'll continue to focus on delivering value to our clients, returns to our shareholders and excellent career opportunities to our colleagues."
Davis has added more than 1,000 employees to support the St. Louis-based company's revenue growth. Furthermore, the solution provider is once again looking at acquisitions to boost sales. Given the economic conditions during 2008 and 2009, the company suspended acquisition activity, pending improved visibility into the health of the economy.
In 2010, Perficient resumed a "disciplined acquisition strategy." That year, the company purchased Kerdock Consulting and speakTech. In 2011, Exervio Consulting and JCB Partners were added. Most recently, in February of this year, the solution provider acquired PointBridge Solutions, a $17 million services business and technology consulting firm focused on collaboration, Web content management, unified communications and business intelligence. And in July, it bought Northridge Systems, a $12 million services and IT consulting firm concentrating on collaboration solutions, primarily leveraging the Microsoft SharePoint platform.
Services revenue continues to comprise a large majority of Perficient's sales, making up 88.8 percent of total revenue. In addition, the company issued a full-year revenue guidance range of $300 million to $320 million. In a recent earnings statement, Davis said: "We're well-positioned to continue to execute toward our goal of achieving $500 million in run-rate revenue by the end of 2013."
NEXT: Computer Task Group

<< Previous | 1 | 2 | 3 | 4 | 5 | 6 | 7 | 8 | 9 | 10 | 11 | Next >>