Page 4 of 11

No. 8: ANALYSTS INTERNATIONAL CORP.
Brittany McKinney, CEO
Obermatt/CRN Pay-For-Performance Index: Underpaid by 50 percent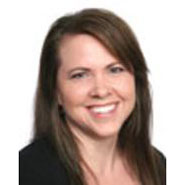 Brittany McKinney
It's been a rocky three years for Analysts International Corp. (AIC). The IT services company has been challenged by the difficult economy; sales have struggled somewhat since 2009 but now appear to be rebounding. Other financial numbers are rising as well, indicating that CEO Brittany McKinney is steering a gradual turnaround.
McKinney, who has only been in the top slot since March 2011 -- following a brief stint as interim president and CEO since Sept. 29, 2010 -- is underpaid by 50 percent, according to the Obermatt/CRN Pay-For-Performance Index. AIC did not return calls or emails for comment.
She was preceded by Andrew Borgstrom, who resigned as president, CEO and director in September 2010 after nine months on the job. He had stepped in for previous President and CEO Elmer Baldwin, who had held that position since 2007.
The total compensation for AIC's top executive in 2011 was $814,000. That figure is up from the $494,000 that Borgstrom totaled in fiscal 2010. Baldwin accounted for $551,000 in total compensation as president and CEO during 2009.
AIC's sales dropped 30 percent between 2009 and 2011, from $143.2 million to $109.1 million. But those numbers do not tell the entire story: AIC posted a loss of $15.9 million in 2009 and a loss of $480,000 in 2010 before earning $3.3 million in fiscal 2011. Between 2010 and 2011, sales increased about 2 percent and in fiscal 2011 the company's gross margin rate improved substantially, due in part to evolving its mix of business, and lowering benefit costs, according to the company. During fiscal year 2011, the Minneapolis-based company increased sales and recruiting capacity by more than 40 percent from the beginning of fiscal 2011. Those investments had a positive effect on fiscal 2011 revenue.
Growth has recently been solely organic; the company made no acquisitions in 2011. Going forward, McKinney's strategy is to identify potential acquisition candidates, specifically IT staffing firms located in the core markets that complement AIC's existing IT staffing business, according to the company. The new leadership has had positive effects on the company's stock price. On Dec. 31, 2009, shares closed at $3.35. Two years later, AIC's stock closed at $5.58 per share.
NEXT: Wayside Technology Group

<< Previous | 1 | 2 | 3 | 4 | 5 | 6 | 7 | 8 | 9 | 10 | 11 | Next >>