Page 5 of 11

No. 7: WAYSIDE TECHNOLOGY GROUP
Simon Nynens, President and CEO
Obermatt/CRN Pay-For-Performance Index: Underpaid by 54 percent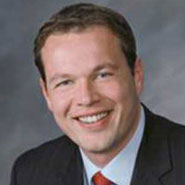 Simon Nynens
Simon Nynens, president and CEO of Wayside Technology Group, oversaw quite a productive three-year period between 2009 and 2011. Sales soared 70 percent coupled with net income nearly doubling during that same period. This comes as the company has been in the midst of a rebranding effort, having changed the name of its Programmer's Paradise segment to TechXtend one year ago.
Even though Nynens accounted for $1.6 million in total compensation in 2011 and $4.1 million over the last three years, he was underpaid by 54 percent, according to the Obermatt/CRN Pay-For-Performance Index. Wayside Technology did not return calls or emails for comment.
Nynens has been CEO for six years and his total compensation has risen 50 percent since 2009; however, that figure is commensurate with revenue and earnings growth. In addition, the solution provider's stock price increased nearly 75 percent from $6.74 on Dec. 31, 2009, to $11.73 on the same date in 2011. Wayside Technology operates through two segments, Lifeboat Distribution and TechXtend. Lifeboat distributes technical software through a global network of corporate and value-added resellers, consultants and systems integrators. TechXtend sells technical software, hardware and services for computers, servers and networks to programmers, corporations, government agencies and educational institutions.
NEXT: WidePoint

<< Previous | 1 | 2 | 3 | 4 | 5 | 6 | 7 | 8 | 9 | 10 | 11 | Next >>