Page 7 of 11

No. 5: CSI TECHNOLOGY OUTFITTERS
Nancy Hedrick, President and CEO
Obermatt/CRN Pay-For-Performance Index: Underpaid by 61 percent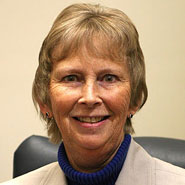 Nancy Hedrick
As president and CEO of CSI Technology Outfitters, Nancy Hedrick has overseen the $55 million solution provider's steady two-year revenue growth of 6 percent. Earnings, however, have been more challenging: Although net income surged 56 percent to $453,000 in 2010, it fell to $243,000 in 2011. The company is holding its own under Hedrick's leadership, but with a total pay package of $231,807 for 2011, the Obermatt/CRN Pay-For-Performance Index considers her underpaid compared with her peers by 61 percent. CSI did not reply to calls and emails for comment.
Hedrick has been CSI's president and CEO for 23 years and her total compensation in 2011 is virtually identical to what she earned in 2009 ($232,000). In 2010 she had a 3.5 percent cut in compensation to $224,000 despite a year in which both sales and earnings grew.
In 2011, Hedrick built a pipeline of business for CSI's Cloud Services segment, including hosted email and hosted voice solutions. In a letter to shareholders, Hedrick said she expects significant growth in that segment this year.
With many of its customers in the public sector, including education, Easley, S.C.-based CSI has been particularly hard hit economically. However, last year its financial management applications and technology solutions segments were able to surpass the profitability levels experienced in 2007 and 2010, with an estimated combined net income of more than $1.5 million.
"Moving forward into 2012, we believe the public sector may still face budget challenges. However, we also believe the situation has improved over the last couple of years," Hedricks wrote to stockholders. "We believe the pent-up demand for upgrading technology, whether for software or hardware, will lead to increased opportunities for CSI in 2012. Many of our existing and potential clients have simply 'gotten by' over the last few years and are now facing the need for equipment and software upgrades."
NEXT: Edgewater Technology

<< Previous | 1 | 2 | 3 | 4 | 5 | 6 | 7 | 8 | 9 | 10 | 11 | Next >>