Page 8 of 11

No. 4: EDGEWATER TECHNOLOGY
Shirley Singleton, CEO
Obermatt/CRN Pay-For-Performance Index: Underpaid by 75 percent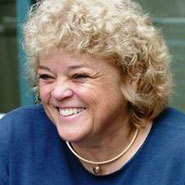 Shirley Singleton
A CEO who takes a company that's unprofitable and turns it around in two years is more than likely to be favorably viewed by the board of directors and shareholders.
Shirley Singleton did that at Edgewater Technology and takes the spot as the fourth most underpaid CEO on the Obermatt/CRN Pay-For-Performance Index, underpaid compared with her peers by 75 percent. Edgewater declined to comment for this article.
Edgewater's top executive earned total compensation of $651,103 in 2011. Her salary has increased roughly 20 percent, from $544,000 in 2009, rebounding from 2010's dip to $525,000.
Under Singleton, Edgewater's revenue doubled between 2009 and 2011, from $50.0 million to $102.4 million. Excluding the incremental revenue generated by its Meridian acquisition, which was completed in May 2010, organic services revenue increased by 22.5 percent on a year-over-year basis, according to Edgewater.
The Wakefield, Mass., company's 2009 quarterly and annual operating results were significantly impacted by a dramatic slowdown in the IT consulting services business environment. Singleton changed Edgewater's strategic direction and service offerings. That included the development of new service offerings, the cross-disciplinary training of billable consultant resources and focusing sales efforts on new technologies. During the past three years, the solution provider has transformed into a "product-based" consultant.
The repositioning has helped. In 2009, Edgewater posted a loss of $3.8 million. Two years later, the company made a profit of $344,000.
Singleton, who previously was a public school teacher, founded Edgewater in 1992, and grew revenue to more than $20 million during the next seven years. Edgewater was acquired by Staffmark in 1999, and assumed the purchaser's name. However, in 2002 the company changed its name back to Edgewater and named Singleton CEO.
NEXT: Datalink

<< Previous | 1 | 2 | 3 | 4 | 5 | 6 | 7 | 8 | 9 | 10 | 11 | Next >>