Page 9 of 11

No. 3: DATALINK
Paul Lidsky, President and CEO
Obermatt/CRN Pay-For-Performance Index: Underpaid by 82 percent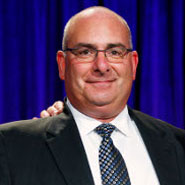 Paul Lidsky
As president and CEO of Datalink, Paul Lidsky has overseen the solution provider's 113 percent revenue growth from 2009 to 2011. During the same period, Lidsky helped move the company's earnings needle from a $555,000 loss in 2009, when he began as CEO, to earnings of $9.8 million in 2011.
However, the man with the Midas touch is not compensated as a king, according to the Obermatt/CRN Pay-For-Performance index. With a fiscal 2011 total compensation of $1.5 million, the Obermatt/CRN Pay-For-Performance Index considers Lidsky underpaid by 82 percent. Datalink declined to comment for the article.
Lidsky's compensation has fluctuated since he took on the CEO role. In 2009, he totaled $1.3 million in compensation but that fell to $660,000 in 2010. Earnings and revenue increased substantially during that period, but the company's share price remained stagnant. In 2011, however, Datalink shares jumped roughly 75 percent.
Lidsky has overseen a number of acquisitions for Eden Prairie, Minn.-based Datalink, each of which has expanded its reach. Most recently, in October 2011, the solution provider bought Midwave for $19 million. Midwave was an IT consulting firm that offered professional services and products in the markets of data center services, networking services, managed services and advisory services. The deal expanded Datalink's footprint in its home state of Minnesota and doubled its Cisco technology and services revenue. It also expanded the company's managed services portfolio with the addition of a data center infrastructure monitoring service, and brought on an established security practice including product, services and consulting. The acquisition doubled the size of Datalink's consulting services team.
Another acquisition with a big business impact occurred in December 2009, when the VAR acquired the reseller business of Incentra for $13.8 million. That purchase doubled Datalink's presence in Chicago and the Northeast and provided it with a significant presence in the Western U.S. The acquisition added Cisco Certified Network Engineers, which led to the solution provider's Cisco's Gold and Data Center Advanced Technology Partner certifications. Also in the fall of that year, Datalink bought the networking solutions division of Minneapolis-based Cross Telecom for $2 million.
NEXT: Virtusa

<< Previous | 1 | 2 | 3 | 4 | 5 | 6 | 7 | 8 | 9 | 10 | 11 | Next >>