Page 1 of 2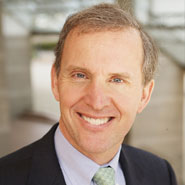 Neil Isford
Eleven years ago, on this Sept. 11, the world changed for all of us.
For some, it changed while we were watching television or listening to the radio. For others, it changed through phone calls that became increasingly difficult to place. For Neil Isford, it changed in front of his eyes.
At the time, Isford was CEO of Plural, a New York-based integrator with headquarters at 115 Broadway, about two blocks from the World Trade Center. When the first plane controlled by terrorists struck the North Tower, Isford and his employees were dumbstruck. And when the second plane struck the South Tower, he knew it was time to evacuate.
[Related: 10 Years Later: 9/11 Changed The Lives And Businesses Of New York VARs]
Before that could be accomplished, the first tower fell shaking Plural's headquarters violently, Isford recalled for CRN this week.
"I didn't leave. I was calling our other offices making sure everyone knew we were OK. But it was bedlam on the street before the towers came down," Isford said. "Then the whole place started to shake and I thought it was going to explode."
Anyone who hadn't evacuated 115 Broadway started hauling people off the street who were choking in the thick dust that quickly enveloped lower Manhattan, Isford said.
Eventually, Isford walked uptown to Grand Central Station, about five miles, all the while praying that all his employees found safe ground. In the pre-Facebook era, Plural started a Web site where anyone could post the whereabouts of employees, he said.
"It took about a week and we accounted for every employee. Unbelievably, nobody was trapped. We lost a fiancé and a business partner and I lost a whole bunch of personal friends. Everybody lost somebody. That's what made the thing personal. People you knew went to work and weren't coming home and you had to start to go to funerals," Isford said.
More than a decade later, Isford still is able to recount painful and somber details, which boil to the surface each year as the date approaches again.
"It doesn't seem like 11 years ago. I remember it like it was yesterday," he said.
Prior to the 9/11 attacks, Plural was struggling in the post-dot-com world. The company had implemented three rounds of layoffs in the first seven months of 2001 and was scraping for every dollar. And the economy, especially in Lower New York, came to a screeching halt after the attacks. It was an imperfect storm that could have doomed a struggling small business like Plural. But a curious thing happened, Isford said. Employees—and New Yorkers in general—rallied together like never before.
"In a small business, unlike a big company, you start to think about cash flow. We started working out of our Stamford [Conn.] office or we were working out of a customer's office or a business partner. The people at Credit Suisse gave us space. Microsoft gave us some space to use. We were working the clients and we were up and running in a week," Isford said. "It's amazing but we were back downtown within 30 days. I was worried nobody would show up. I figured people were terrified. But the attitude was not to let the terrorists win. We had about 600 people then, about 200 [in the Manhattan office] and every one came back."
It wasn't easy. There were reminders of that tragic day everywhere, including outside the company's board room window, which overlooked the burning rubble for months, Isford said.
NEXT: Eleven Years Later, Impact Still Felt