Page 1 of 2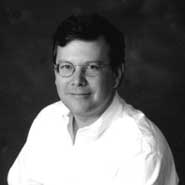 Peter Schweizer
As part of a six month investigation into the job creation impact of the $840 billion American Recovery and Reinvestment Act (ARRA) on technology companies, CRN Editor News Steven Burke spoke with Peter Schweizer, a William Casey Fellow at the Hoover Institution, Stanford University, who was the first to document the stimulus windfalls for companies and politically connected one-percenters in his landmark 2011 book "Throw Them All Out -- How Politicians and Their Friends Get Rich Off Insider Stock Tips, Land Deals and Cronyism That Would Send the Rest Of Us To Prison."
Schweizer's book was instrumental in shining the spotlight on congressional insider trading, leading to the passage of the STOCK Act earlier this year, which makes it illegal for members of Congress to trade on non-public information.
[Related: 10 Top Tech Execs Visiting The White House]
For a closer look at how companies are playing the political game, see a preview of our exclusive report, "5 Companies That Milked The Stimulus." The full article will run Monday exclusively in the CRN Tech News app, available now in the Apple App Store.
Below is an excerpt from the interview.
Has there been a marked increase in corporate cronyism under President Obama given the $840 billion ARRA?
It has been huge. There is no question about it. And it is the stimulus. We were at a point where there was a very serious crisis, a financial crisis, and we're still debating now what the roots of that were. There is just no question that people were concerned about what the future was. This Keynesian economic notion -- which I don't tend to agree with -- the idea that if you spend money you are going to stimulate jobs, people are attracted to that idea.
And then, if you layer on top of that the attractive notion, for example, let's lessen our dependence on fossil fuels, fossil fuels from overseas and clean up the environment, that is a very, very attractive idea. And, that is really how it was packaged. So, with the stimulus you really had for the first time in American history an American president and his administration that had the opportunity to literally hand out hundreds of billions of dollars to companies whether it was related to infrastructure, whether it was related to high-speed Internet in rural areas or whether it was related to clean energy. So, this is an unprecedented level of cronyism.
Is the technology industry unusual in the level of corporate cronyism vs. other industries?
I think part of the reason too that cronyism prevails in the technology sector is that for politicians, the idea that you are spending money to help America's technological development sounds very exciting and very attractive. That is why I think there is more money in those areas, and here cronyism tends to be more prevalent.
You talked in the book about the success rate of companies backed by technology venture capitalist John Doerr in receiving government money. How unusual is that hit rate?
There is no question that John Doerr is a very smart investor. That is how he has made his money. But in this particular case, you have highly risky investments in this sector, and he has benefited from the political connections that he has enjoyed. This is extraordinary. I don't really know of any other single investment house -- and there are many that invest in green technologies -- that has anything even remotely approaching the success record that he has had in securing access to government money.
NEXT: Google Founder's BrightSource Investment And The Stimulus

1 | 2 | Next >>