Page 1 of 3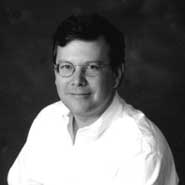 Peter Schweizer
Peter Schweizer, the William J. Casey Fellow at the Hoover Institution, Stanford University, who is featured in the CRN Tech News iPad report on the American Recovery and Reinvestment Act, is creating a political stir with a report from his Government Accountability Institute charging that President Barack Obama's failure to adopt industry standard anti-fraud credit card security measures opens the door to illegal foreign campaign contributions.
Below is an excerpt from an exclusive CRN interview with Schweizer regarding the $840 billion American Recovery and Reinvestment Act, part of a CRN Tech News investigation available exclusively on the CRN Tech News App from the iPad App Store.
Schweizer was the first to document the stimulus windfalls for companies and politically connected one-percenters in his landmark 2011 book "Throw Them All Out -- How Politicians and Their Friends Get Rich Off Insider Stock Tips, Land Deals and Cronyism That Would Send the Rest Of Us To Prison." Below are excerpts from the interview with Schweizer.
Who is playing this Washington insider ballgame of corporate cronyism the hardest?
I think it emanates from two sectors: No. 1, it is the energy sector, particularly the high tech sector. Again because there is so much money available, and if you read, for example, the Inspector General reports from the Department of Energy. They say there really was no process here. There are no written records. We don't know how decisions were made about who got loans and who didn't get loans. So the energy sector is one.
I think the second one is Wall Street. It is highly politicized as to who ends up getting bailouts, how they end up getting bailouts. I think we have a similar problem there that whether it is the Fed or the Treasury Department or overall White House policy, you have companies like Goldman Sachs and JP Morgan that know and that recognize that playing the political game is key. That is going to really determine whether you get a bailout and what kind of bailout you are going to get. There is a lot of evidence there that the more connected, the more political that the banks were in 2008, the much more likely they were to get bailouts and to get the amount of the bailout that they wanted.
[Related: Schweizer Lashes Out At Obama 'Cronyism' ]
What is your response to those that say this is just the way the game is played in Washington, and there is nothing wrong with it?
I don't fault the businessmen per say because it is their job, really, to maximize the profits for for shareholders and those that own equity in their companies. The problem is the effect this has on everyone else.
Yes, historically there has always been a component of using your connections to advance your company's interest. The problem is that there is so many more opportunities now, and the ability of the federal government to make or break a company is so much greater than it was ever before. And the effect of crony capitalism is although we want to kind of assume it is sort of a victimless activity -- What's the big deal? That's the way it has always been -- tax dollars have always gone to those people.
The problem is now that it has become so big, literally companies have come to the conclusion that they are better off spending money investing in politicians and hiring lobbyists than they are in research and development, that they are better off focusing their strategy on a government-based strategy rather than a market-based strategy. And to my mind that creates huge inefficiencies, and it will fundamentally undermine the products of the U.S. economy.
And that is going to have huge effects on everything from jobs, our international competitiveness and where the best and brightest go. If you are a very smart entrepreneur and we continue down this path, that smart entrepreneur being smart is going to spend less and less time trying to develop new technologies and spend more and more of [his] time developing political alliances. I think that ultimately is not good for the economy, for the American people or for the taxpayer.
NEXT: Schweizer On Rising Lobbying Expenditures

1 | 2 | 3 | Next >>