Page 1 of 2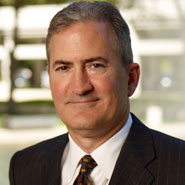 Marty Wolf
You might wonder why Microsoft is like Philip Morris, the company that manufactures and sells cigarettes and other tobacco products. For one thing, both companies have an iconic brand: Microsoft has Windows and Philip Morris has Marlboro. But what do cigarettes and software have in common?
Apple, on the other hand, has created the most iconic brands of our lifetime -- all starting with "i." In fact, the release of iPhone 5 sold at least five million units just days after it was launched earlier this month.
So why pair Philip Morris and Microsoft as like companies, when Apple and Microsoft battled each other for decades in the tech world?
The reason has to do with financial fundamentals rather than the businesses they are in. Microsoft and Philip Morris are tried-and-true, steady-eddy companies that plod along delivering sales, profits and dividends to shareholders. In fact, like General Motors of a decade ago, these are companies your grandmother would invest in to live off the dividends.
Apple, on the other hand, was a risk a decade ago and then went on a growth tear that few grandmothers would comprehend, let alone invest in. (Yes, I know -- Apple has started paying a dividend, but as a percentage of share price, it's tiny.)
Why am I bringing this up? Because if you're a solution provider, the companies that you partner with are your investments -- in fact, they are your bets. And, in making bets, companies such as Cisco or Dell -- thoroughbreds in their time -- have turned into plow horses.
It's true that Cisco, Dell, HP, IBM and Microsoft powered the solution provider industry over the past decade. But if you look at the growth rates of these five maturing companies, you can see that they are considerably lower today than they were in their heyday. This table shows the revenue growth rate averages for these five companies over the past 10 years, from 2002 to 2011, side by side with those over the previous 10 years, from 1992 to 2001.
NEXT: Revenue Growth And Avoiding The Inevitable

1 | 2 | Next >>