Page 1 of 2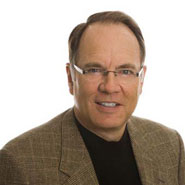 Steve Bennett
Symantec Corp. late Wednesday used its second fiscal quarter 2013 financial analyst call to unveil the departure of William Robbins, executive vice president of worldwide sales, as part of a move to streamline the company's sales organization.
Symantec also said it beat analyst expectations by a reporting a 1 percent year-over-year revenue increase and a 6 percent earnings increase over last year for the quarter, which ended Sept. 28.
Symantec did not name a replacement for Robbins. Instead, the company is reorganizing its global sales team into regional groups, with each group leader reporting directly to Steve Bennett, Symantec's chairman, president, and CEO.
[Related: Symantec CEO Salem Is Out As Q1 Profits Fall]
Bennett said such a change will ensure that non-U.S. voices will be integrated into Symantec's road maps and strategy, an important consideration given that about 51 percent of Symantec's revenue comes from outside the U.S. The result will make Symantec look like a global company instead of one that has global distribution.
In a transcript of the conference call provided by Seeking Alpha, Bennett said Symantec is evaluating strategic alternatives to reflect the fact that the company is looking more and more like a global company.
That distinction could be important for Symantec going forward. The company reported that second-quarter revenue in the Americas grew by only 2 percent over last year compared to 6-percent growth in the Asia-Pacific and Japan areas to reach 20 percent of its total revenue.
"As you can see from our recent history, our growth rates are higher outside the U.S. ... To better position us to win globally, we've decided to elevate the geo leadership roles and have them report directly to me. This move expands the scope of our regional leaders, making them ambassadors and general managers of their geographies. While their primary focus will be sales in their geographies, they will also play an expanded Symantec leadership role. We believe this will allow us to accelerate our pace of change and make better and faster decisions so we perform at a higher level on both a global and local basis," Bennett said.
The departure of Robbins is the third major executive departure for Symantec this year, and follows the company's firing in July of Enrique Salem as president and CEO.
Randy Cochran, Symantec's vice president of channel sales for the Americas, in May resigned after eight years of being the face of the company's partner program and was replaced with John Eldh.
NEXT: Security Business Up, Storage And Server Management Down

1 | 2 | Next >>