Page 1 of 4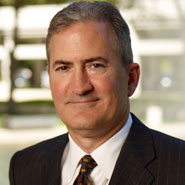 Marty Wolf
On Oct. 25, voracious trading in the stock of the Internet music streaming sensation Pandora tripped two circuit breakers within 10 minutes.
Trading was halted for a time. But the trading curbs were not triggered by anything Pandora did. Instead, they were caused by rumors circulating that Apple will offer a live music streaming service similar to Pandora -- the second time such rumors have surfaced this year. Both times, Pandora's stock tanked.
That's not surprising. Apple is a formidable competitor.
The latest rumor, reported by Bloomberg, was that Apple had "intensified talks" with major music labels and could launch such a service as soon as early 2013.
Investor response was swift and unequivocal as shares of Pandora fell more than 11 percent during the trading day, losing $2 off its opening share price of $9.29. The stock regained about half its lost value to close at $8.20.
On the very same day, Microsoft held two events in different parts of New York City at different times -- one to mark the launch of its new Surface tablet and the other to herald the arrival of its long-awaited Windows 8 operating system, tuned for mobile users. Given the nature of these announcements -- and the massive strategy shift they reflect -- it would not have been surprising if the stock prices of key players in Microsoft's partner network had also fallen off a cliff, especially its OEM hardware partners and distributors.
[Related: Microsoft Partners Weigh Sinofsky's Departure, Windows 8 Direction]
But they didn't. And they should have. For just like Apple, Microsoft can be a formidable competitor.
To be fair, Acer's stock did drop that week. Based in Taiwan with shares traded in the U.S. as an ADR, Acer closed at $25.40 on the 24th, $24.20 on the 25th and $22.60 on the 26th.
This decline was not a reaction to the Microsoft launch, however: It was a continuation of a slide that had begun earlier in the week after Acer announced disappointing earnings for the third quarter.
At the same time, the stock prices of other Microsoft hardware partners such as Dell, HP and Lenovo, and mainline distributors such as Ingram Micro and Tech Data, barely moved. Tech Data shares even made a small gain that week.
NEXT: What's Wrong With This Picture?

1 | 2 | 3 | 4 | Next >>